From light to lightning: How the slow kid became fast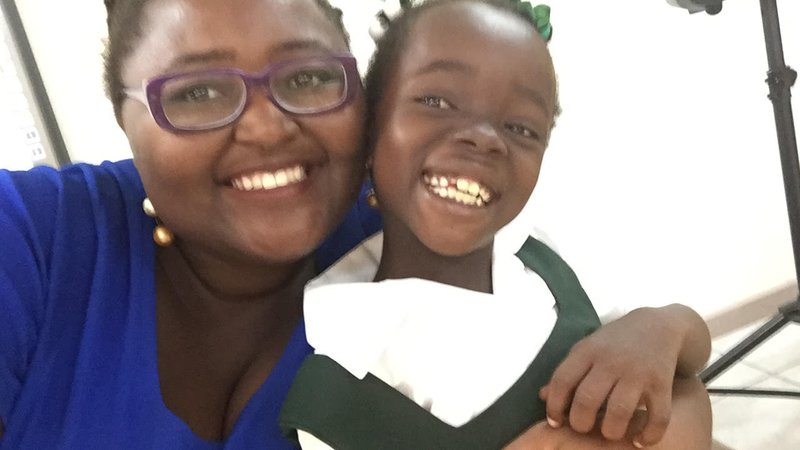 April 19, 2017
When I first became a Peace Corps Response Volunteer, my intent was to offer the skills and passion I had acquired as an experienced educator and school leader to a country that had a need.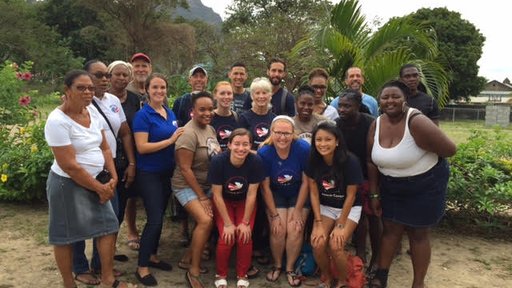 Since living and working in St. Vincent and the Grenadines, I am pleased to say that I am gaining just as much from my experience as I have been giving. 
Working with the Ministry of Education as a literacy education officer has given me the unique opportunity to work on the national level of an education system and develop and understanding of how decisions made on this level affect learning in classrooms. Among the responsibilities I have as a literacy education officer, I monitor schools all over the country, assess teacher instructional needs, and provide training and support to teachers in literacy. It is exciting, rewarding work that aligns with my passion for literacy and teacher development. 
During one of my first visits to schools, I observed a grade one class where a teacher was presenting a language arts lesson. She moved with energy around the classroom, helping the children practice writing words. I observed as all of the children leaned over their books and gripped their pencils tightly in their little hands, trying their best to form neat letters in their workbooks. But there was one child sitting in the back of the classroom who wasn't working like other children. She didn't have out a book or a pencil. She fiddled with an eraser in her hands, dropping it on the floor occasionally and picking it up to play with again. The teacher stopped by her desk to write the girl's name in her workbook for her, but all the girl did afterwards was draw squiggles across the page.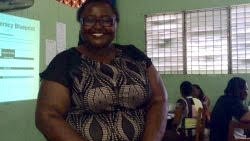 As a former teacher, I could see in this child the telltale signs of someone who did not possess the basic skills to read, and the teacher confirmed my suspicions.  The teacher said the child was a "slow learner" who couldn't even write her own name or any other letters. Her name was Kelly. 

When I left the school, I couldn't stop thinking about Kelly. I had come across many children in my career that struggled with reading, but for some reason, I couldn't put her out of my mind. Why couldn't she write her own name? Who let her leave kindergarten without reading skills? How will she survive grade 1? Questions constantly raced through my mind. I felt I had to do something. 
About a week later, I stopped by the school again and told the principal that I would like to help teach Kelly to read. I told the principal that I would come by the school two days per week, and work with Kelly and a few of the other children who were at a similar reading level. The principal was elated. She talked to the grade 1 and 2 teachers and collected the names of a few students who were in serious need of reading support.  
I pulled together some materials from my office and planned a reading program for the children. I met with the children two days per week for an hour to work. I taught them letters and letter sounds using songs and games. We practiced reading and writing words. We would dance and cheer when students answered correctly. And I shared my favorite books with them.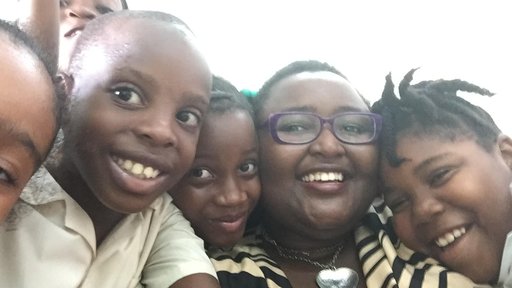 These "slow learners" took off like lightning, and the fastest of all was Kelly. I was in awe of how remarkable her memory was, and how she learned so quickly. When the school year ended, I asked Kelly's mom if I could continue working with her through the summer, so we could keep her reading momentum going. Mom eagerly agreed.

I continued to work with Kelly out of our office at the Ministry of Education, and soon other children joined us for afterschool reading lessons. A year has passed since I first met Kelly, and she continues to blossom. She's grown from being below-primary to reading on the first grade level. Hearing her read and watching her write full sentences makes my heart flutter, knowing that only a year before, she was sitting in the back of a classroom pretending to write. 

This is the kind of work that brings me joy, and makes me feel that I am making a difference in the world. And now I know for myself that Peace Corps is not just about making life better for others. True Peace Corps service makes the Volunteer's life better too.