Indigenous to indigenous: America to Zambia
Growing up on the Pueblo of Acoma Tribal Reservation, aka "The Rez," interactions with people consisted of my fellow tribal members and other communities around us.
My kindergarten to 12th grade education on the reservation got my feet wet on what the world was actually like. Going to college outside of "The Rez" gave me a better taste of the outside world, and then I discovered the Peace Corps.
When I first got my invitation to serve as a Volunteer in Peace Corps Zambia, I was full of mixed emotions and not sure what to expect in the upcoming future. My parents, family and friends had the same reaction. Peace Corps was something completely new to us. I had no idea where I was going to live, what sort of structure I would live in, what I was going to eat or how I would communicate with the people of Zambia.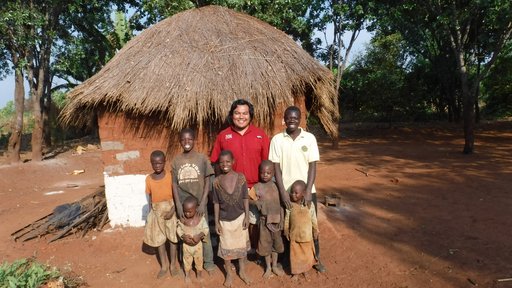 Ever since I could remember, I have always been told by many people in my tribe wise words of who I am: Be proud of being a Native American — it is who I am and nobody can ever take that away from me. Some people may have different feelings about my ethnicity, which most of the time comes out of stubbornness and not being educated about who my people are. Share my culture with others who are unaware and be open to learning about other cultures.
It has been nine months since I left my tribal reservation for Zambia and every day I am blessed with the path I chose, always wondering what is in store for me the next day. Each day is an adventure on its own, between doing my job promoting development in aquaculture and continuously learning about the culture of the Bemba tribe and teaching them the culture of my tribe back home.
Going from life in my Native American tribe to life in an African tribe has made integrating very easy. It has made my service unique because their way of life is something I can relate to from my way of life back home. Living in Zambia is pretty close to living on "The Rez." From the crack of dawn, there is somebody talking right next to your house that won't let you sleep in. You try to finish your chores in the morning before it gets too hot. Then, in the afternoon, you can either finish the rest of your chores or try to hide in the shade to take a nap. There are way more children at your house than you can manage.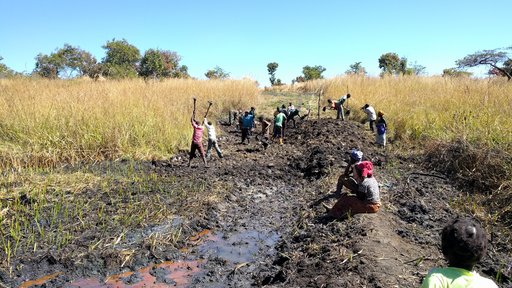 I'm happy that the ways Zambian people consider anybody family is how we consider family back home.

Eighty kilometers west of Albuquerque, New Mexico, is Pueblo of Acoma Tribal Reservation, where I will always call home. We have a tradition that whenever anybody in our tribe goes through a special event or milestone in their life, they are given a "sponsor family" where the parents unconditionally help that person fulfill the duties required for that event or milestone. In the end, that person becomes part of that family for life.
It is very heartwarming that this is the same ideology Peace Corps Zambia has in place with its Volunteers. When they accept their invitation, Volunteers go through both a special event and milestone by dedicating two years of their life to helping others in need. In Zambia we are given not one, but two host families that serve the same purpose as a sponsor family — one we have during training, the other we are given at our site village. Both families love you unconditionally, make you part of the family and help the Volunteer fulfill the goals of service. Even though we are with these families for just 27 months, we become part of their family for life.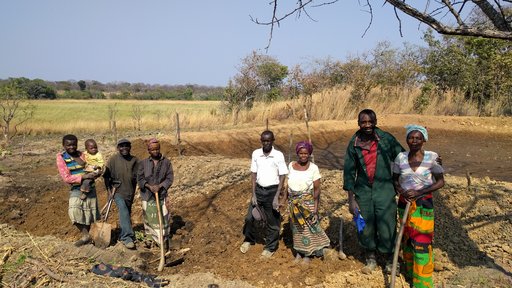 Without any doubt, being a Peace Corps Volunteer in Zambia is a very rewarding experience that I appreciate every day. I am continuously learning the culture and language of the Bemba people, helping sustain development in rural villages and finding opportunities to share my culture with these people; when I return back home after finishing my service, I will be able to share the culture of Zambia with everyone there.
It is hard to express this experience and I encourage my fellow Native Americans to serve as Volunteers. This is an untapped experience that few Native Americans know about and even fewer become part of.
This is something I will never regret, always cherish. With high hopes, this is the start of a legacy for more Native Americans, young or old, to represent and show the world who we are and what we are capable of to make the world a better place.
---
Curious to learn more? Explore the World Wise Schools resources on this topic.
Explore