How to celebrate the Fourth of July like a Peace Corps Volunteer
When Peace Corps Volunteers commit to 27 months of service, they're also committing to spending at least two Fourth of July holidays overseas.
On July 4th, eating hamburgers, flying the American flag and singing patriotic songs isn't just an Independence Day celebration for Volunteers – it's fulfilling the Second Goal.
1. "This photo was taken at the U.S. Embassy 4th of July party in Phnom Penh, Cambodia in 2010. The Embassy went all out with authentic American cuisine, including these amazing BBQ sandwiches, which K-3s Meghan Olson, Kara Leffelman, and Lori Phillips (left to right) thoroughly enjoyed after months of rice at our sites."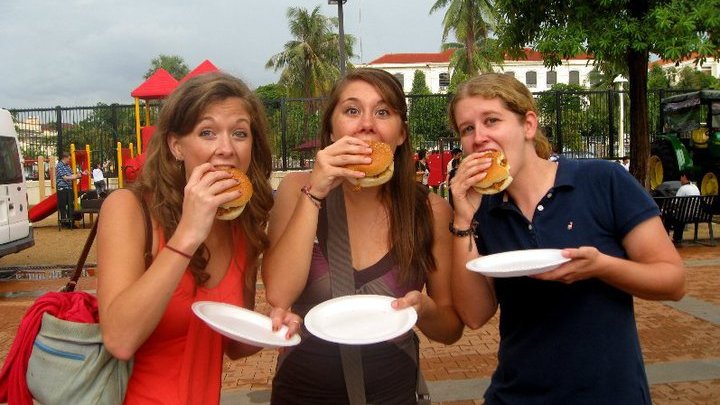 2. "Peace Corps Guinea Education, Agroforestry and Community Economic Development Volunteers celebrate the Fourth of July in style in Guinea."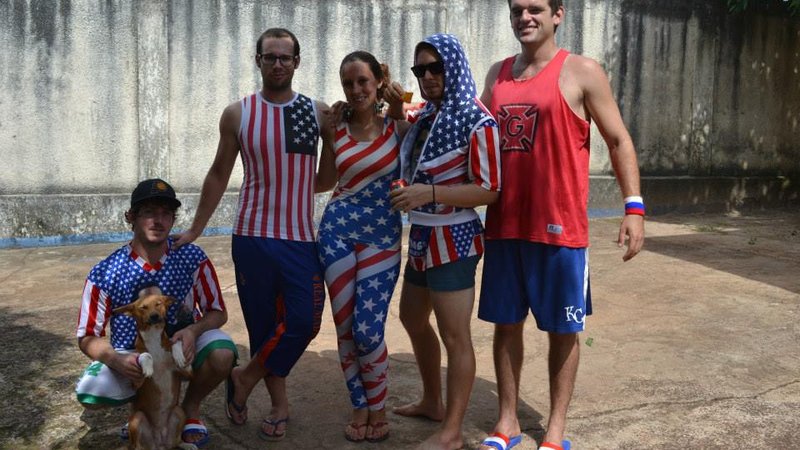 3."K-18s and K-19s celebrating the 4th of July in Talas, Kyrgyzstan with the host family of Judson L. Moore."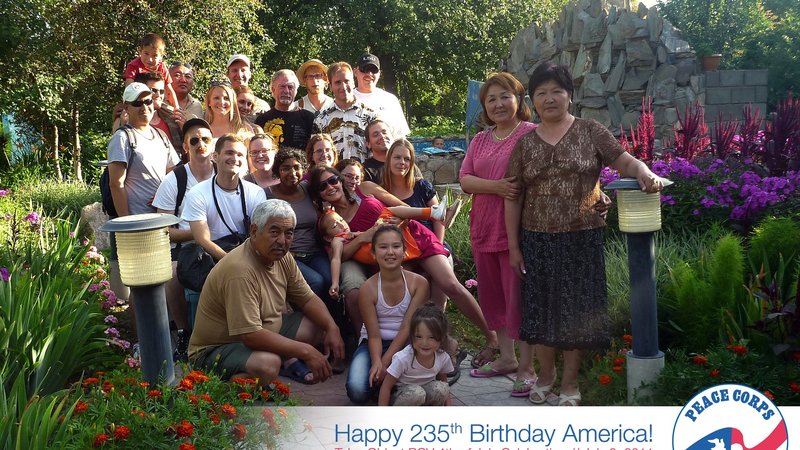 4. "Peace Corps Ghana Fourth of July celebration and community farewell party for a Volunteer (Steve Burgoon -- not pictured). The kids, myself (Alisa Langford) and Tristan Powell (pictured) were dancing with American flags that I brought back from a recent trip back to the States."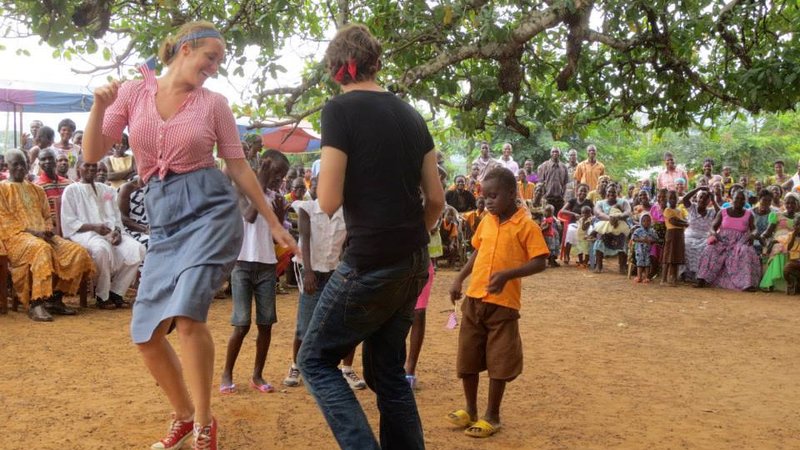 5. "This photo was taken on the 4th of July in Georgia. PC Volunteers and staff hosted a big 4th of July picnic for all host family members in an effort to show and share American culture, holidays, and traditions with HCNs (host country nationals). One of the organized activities was a good old-fashioned water balloon toss and as you can see, this lucky participant barely squeezed by another round by gently catching the water balloon using his face. Talk about cultural and skills transfer!"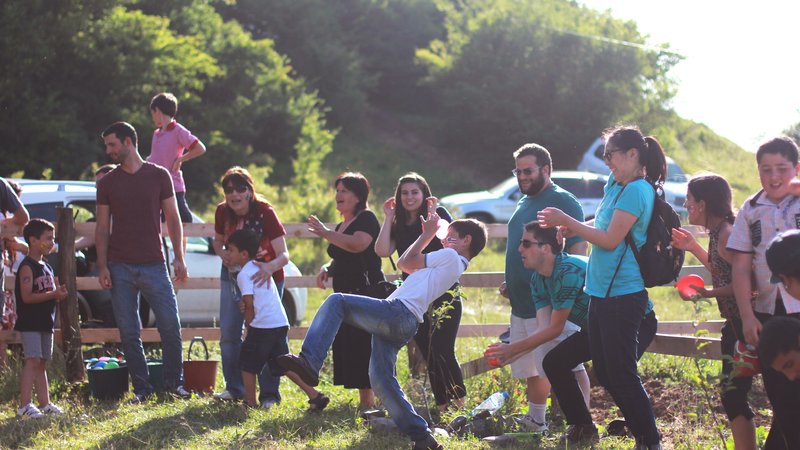 6. "Here is a photo of our group during PST [pre-service training] in Tanzania. It was taken July 4th, 2009. Our PST staff brought our Health & Environment group together to play sports and eat American food. I'm sure there was some attempt at explaining the history of American independence as well."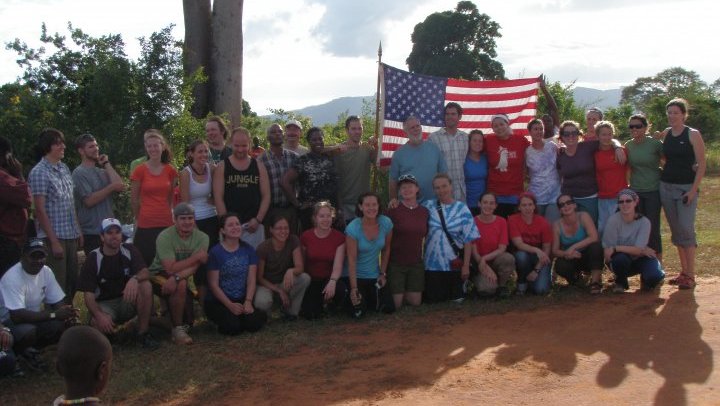 7. "This photo was take on the 4th of July 2003. It is a photo of myself and fellow Volunteer having some water fun with the extinct volcano Tafahi (Tonga) in the background."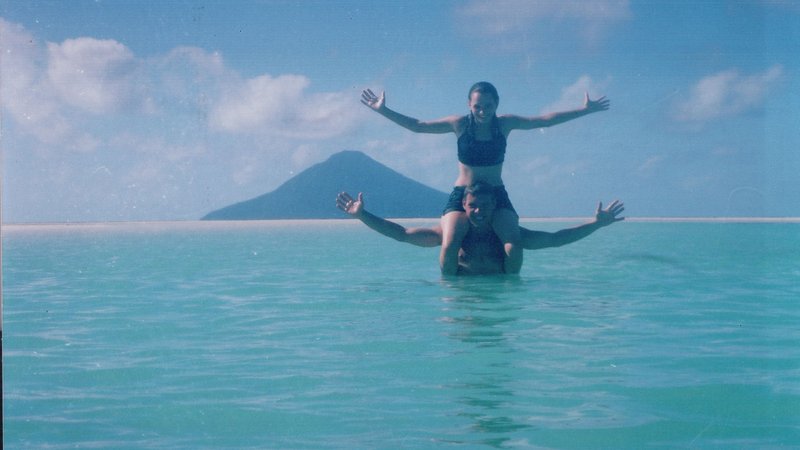 Ready to start your Peace Corps journey? Explore current openings and connect with a recruiter.
---