Holidays in Service: Paraguay
December 2016 was a time I had looked forward to since the beginning of my Peace Corps service.
One reason is because December signals the start of summer vacation in Paraguay and thus there is no stress with projects and assignments. The main reason for my anticipation, however, was that my family would be visiting for Christmas. As the date crept closer, my excitement grew and I began the impossible task of preparing my family for their visit and preparing my small Paraguayan community for the arrival of los locos (the crazy people) from the United States.
After being apart for almost a year, my entire family reunited in the capital city of Asunción. Once we had lugged all of the suitcases to my Paraguay home, we began preparing for a dinner with my Paraguayan host family later that evening. My mom and I immediately confined ourselves to the kitchen to begin cranking out a couple of homemade pumpkin pies so we could share a traditional treat from back home with my community.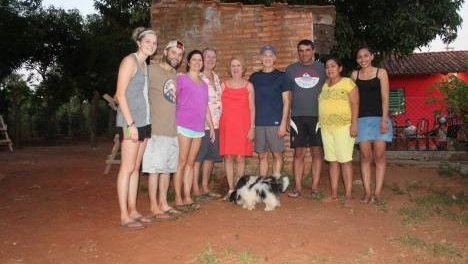 I was slightly on edge about that night because at times it can be difficult, even for me, to find common conversational ground with people in the community due to the stark differences of everyday life between rural Paraguay and U.S. suburbia. Luckily I had been worried for nothing because after a couple of minutes of awkward tension while everyone got accustomed to communicating through a translator (me), the conversation and comida (food) started to flow. 
My mom's pumpkin pie efforts were a hit but were dwarfed by the mountains of delicious meats, salads, sopa (cheesy cornbread eaten at every Paraguayan celebration), chipa guasu (fresh corn soufflé) and mandioca (cassava) that my host mom and sister had prepared for us. We finished up the celebration by following Paraguayan tradition and waiting up until midnight to wish each family member a merry Christmas. 
Seeing my two families embracing as the neighbors set off fireworks to signal the beginning of Christmas Day is among the most vivid and meaningful memories I have from my time in Paraguay.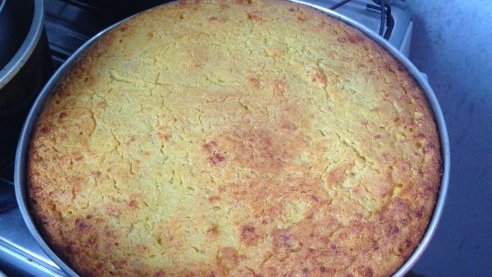 That night was important to me because after 10 months of struggling to find purpose and justification for missing all the weddings, births and other important moments back home, I was able to spend a holiday with both families. I also fulfilled my role as a Peace Corps Volunteer by helping to create an unforgettable cross-cultural experience for everyone involved.
Although my family's stay only lasted a few days, it was still enough time to have an incredibly positive impact on my service. Spending time with them after being apart for such a long time was revitalizing, plus my family's appearance and habits have continued to be fruitful conversation topics within my Paraguayan community, even a year after their visit. 
But the lasting impact went well above that.
Meeting and interacting with my family helped people in the community see me as a real person who has a mother, father, sister and grandparents, as well as a completely separate life from Paraguay, instead of just an odd stranger who came to live in their country for two years.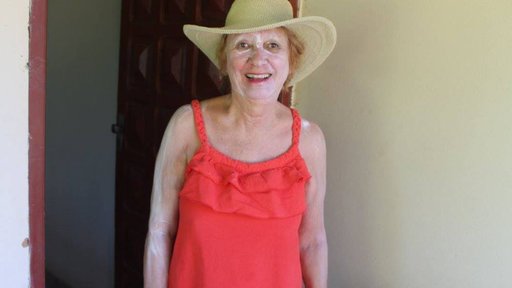 The visit was also the perfect antidote to my parents' constant worries during my Peace Corps service. Rather than just hearing my reassurances over WhatsApp, they were able to talk with my neighbors, friends and host family, all of whom promised they would be looking after me.
The most powerful and, for my parents, tear-evoking interactions came when my parents were saying goodbye and thanking my host mom for her hospitality, and she said, "I see Tyler as my own son and treat him as such. Even though our time together was short, I feel like all of you are family as well, and know that you will always have a home in Paraguay."