Here's why I'm recruiting future Peace Corps Volunteers in barbershops
My Peace Corps journey began in March 2013 when I left my home in Arkansas for the warm heart of Africa – Malawi.
It was the first time I ever left the country and I wasn't quite sure what to expect, but I knew I was ready.
My path to get there was not an easy one, but I know now that I was meant to be in the Peace Corps.
I graduated from high school with a 1.8 GPA and found a job in the pets section of a local department store. My parents saw that I was feeling lost and put pressure on me to do something with my life. I didn't know what I wanted to do, but I figured I had to start somewhere, so I started attending a local community college while I applied to transfer to a university.
I got really into watching reruns of a show called "A Different World" and one of the main characters attended a fictitious HBCU (Historically Black College and University). Honestly, he inspired me. (Funny enough, this show also first introduced me to the Peace Corps! One of the characters made mention of getting "shipped out" to the Peace Corps…)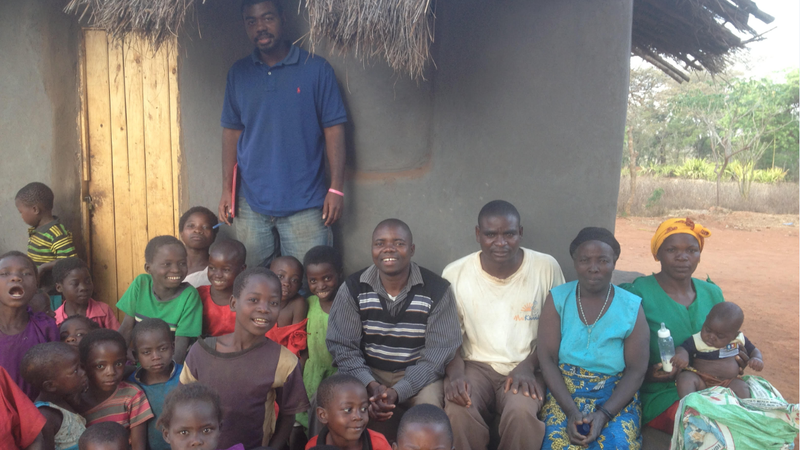 I chose Norfolk State University in Virginia, close to where my mother lived. At that point, I had improved my grades enough to get in, and eventually decided to major in sociology. I'm grateful for my experience at Norfolk State; one of the professors I met there, Dr. Robert Perkins, was the first person to encourage me to consider what the world at large had to offer me – outside of Norfolk or Little Rock.
In 2010, I graduated cum laude from Norfolk State and moved back to Arkansas to earn my master's degree in community economic development from the University of Central Arkansas.
When I graduated, I knew I wanted to apply my degrees and I knew I wanted to see other parts of the world. I also knew that I was broke. Enter the Peace Corps. I applied and was accepted to serve as a health Volunteer in Malawi.
Around that time, I had just bought a new car. I loved that car, but I knew I wouldn't be able to keep up the payments during service. It was either pay for my car or serve in the Peace Corps. I tried to get my parents to take over payments for me; they looked at me like I was crazy. I tried to sell the car, but that didn't work either.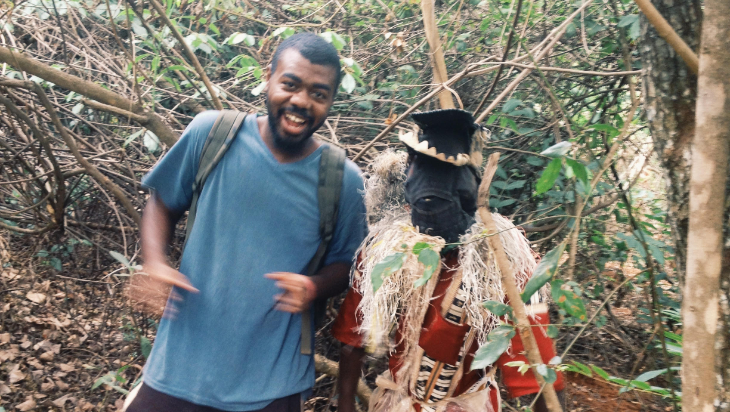 Two weeks before I was set to leave for service, I made a desperate, last-ditch effort and emailed the CEO of the car company explaining how badly I wanted to join the Peace Corps and that, despite my love for my car, it presented a real, tangible barrier to me realizing my dream.
And would you believe it – he actually emailed me back.
On March 5, 2013, I drove my car back to the dealership where I'd bought it and after some skeptical looks and a phone call to the central office, I handed back my keys and finally exhaled.
The next day, I was on a plane to pre-departure staging.
I'm certain that I was the first African American male that my Malawian community had ever met. Honestly, they thought I was a rapper. Whenever I introduced myself as Dwayne, the follow-up question was usually, "Oh, do you know Lil Wayne?"
Sure, their assumption was wrong, but as a big fan of rap I decided that music could be a useful integration tool during my service. Their assumptions opened the door for me to flip the question and turn it into a positive.
In my work as a health Volunteer, I worked with a large youth population. Malawi struggles with high incidence rates of HIV and malaria, and as a country with a relatively young population, finding a way to reach young people where they are was essential.
My project partner, Isaac Yohan, and I conducted a needs assessment in the community to find out what young people wanted and how they felt I could be most helpful to them. They wanted a place to gather and they wanted a way to express themselves creatively.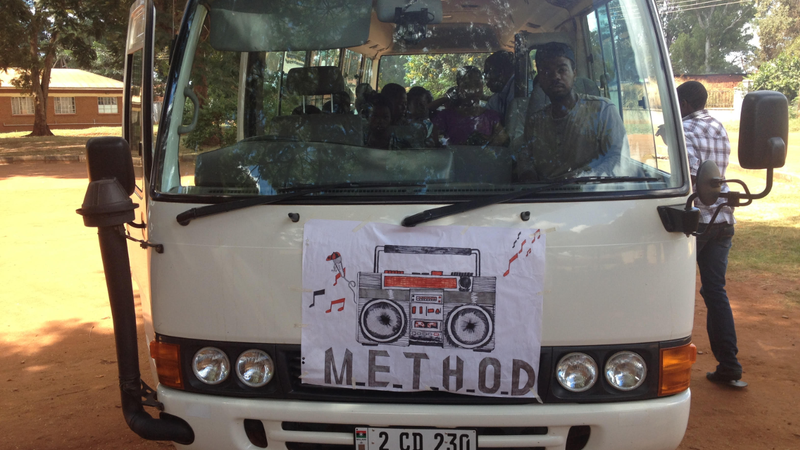 We started METHOD – Malawian Empowerment Through Hip-Hop and Organizational Development. A couple of times each week, we held rap battles at the community hospital where youth would come out to perform, breakdance, and practice graffiti art. Yes, they were learning about American hip-hop culture but more than that, METHOD provided a platform to talk about HIV/AIDS prevention, how to be a good partner and father, fighting diseases like malaria and combatting sexual violence. Hospital workers came out to talk about the services they provide, offer counseling about reproductive health, and distribute condoms.
We had to build a youth center because our project grew so big! I helped secure a grant through the Peace Corps' small project assistance program and the Ministry of Health donated the land, the quarry stone and the transportation. We provided training to nurses about offering youth-friendly health services and led community health classes. It was amazing to see the community come together.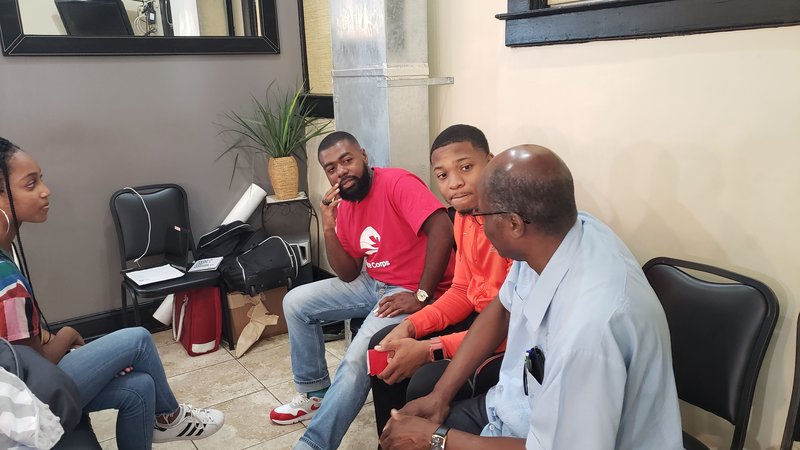 Fast forward to five years later and I've made it my mission to help recruit the next generation of Peace Corps Volunteers.
This fall, I'm recruiting in barbershops near HBCUs with the hope that we can spark a conversation about Peace Corps and the benefits of service. 
Why barbershops? Simply put, I'm trying to reach people like me, folks who might feel like despite their desire to see and contribute to this world, barriers keep them from doing it.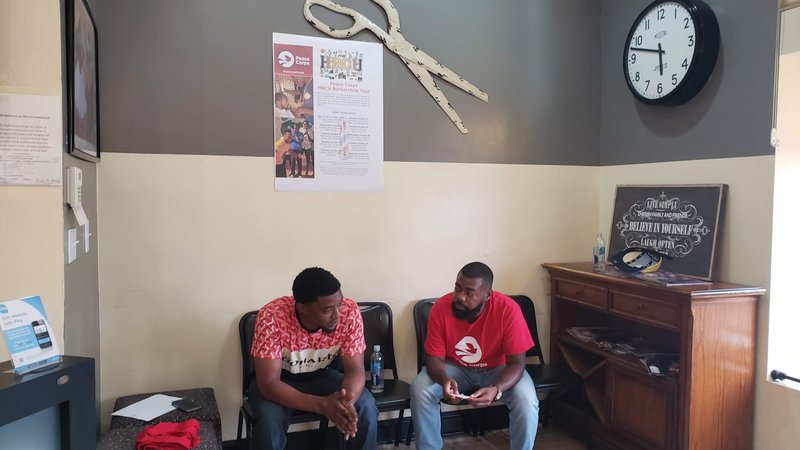 The barbershop has long been a cornerstone of the African American male community and conversation. There's no suit and tie required, no filter required. You can be yourself in the barbershop – come as you are.
I want to bring that level of comfort to conversations about international service and development and help people understand the importance of stepping out of your comfort zone to move on to something great.