Finding their voice through photography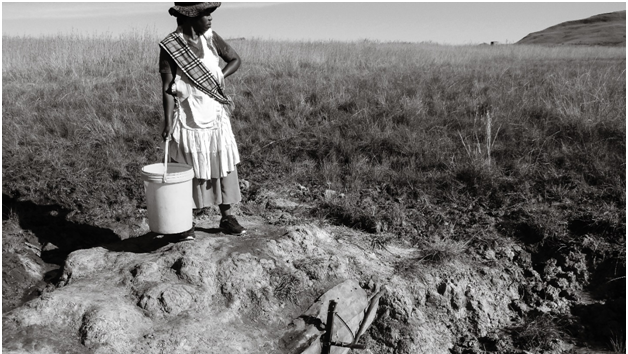 Aug. 12, 2013
One participant had documented a sick man's trip to a clinic riding on a wooden sled dragged by oxen. Another had photographed a boy immediately after a man had whipped him across the face, and then she chased the man down and photographed him too.
The women spoke passionately at the event, their pictures projected onto the wall behind them, and engaged in fierce debate when challenged. Their photographs gave them authority they might not have otherwise had; they forced the stakeholders to address the issues without backing down.
This was May 31, 2013. Fifteen volunteer home-based caretakers from across South Africa's mountainous Okhahlamba municipality stood in front of a crowd of government officials, tribal leaders, preachers, NGO managers and community members, and boldly challenged them to account for some of the greatest problems faced by their communities.
For months, these women had used cameras to document the needs of rural Okhahlamba as they went about their work and daily life. Now they stood, each with two of their most powerful photographs, and asked the assembled stakeholders to hear their stories.

This project, which was funded by Peace Corps South Africa and PEPFAR through a Volunteer Activities Support and Training grant, sought to empower local home-based caretakers to become advocates for change in their communities. These women provide essential home-based services to thousands across an area devastated by HIV, TB and poverty. They know the needs of their communities better than anyone else, and so we aimed to give them the opportunity to shed light on those needs using the photovoice method, which combines photography with evaluation, advocacy, and social action.
In February we invited 15 of our most dedicated volunteer caretakers to attend the first Photovoice Workshop. We loaned each a compact digital camera and with the help of a local photographer we worked with the participants over three months. We started simply: how to properly insert and charge the batteries, how to move beyond posed photography toward advocacy.
By the end of the fourth workshop, it was clear that the participants were building powerful bodies of work. Discussions grew heated and emotional, and the women wrote long captions and stories in their notebooks.
By May, they were ready to present.
We worked with the participants to invite traditional leaders and representatives from all government branches to an inn owned by local Zulu women. Each participant chose two photographs and wrote captions in Zulu. We printed the photographs on high-quality paper, framed them and mounted them at the venue. Next to each we posted their captions in Zulu and English.
By May 31, it was clear this would be a moving event. The participants had focused on a diverse range of issues,— from access to water to safe roads to poverty to HIV — and the need for communities to work together to solve their problems.
The women had found a powerful voice. Here are some of the pictures they shared.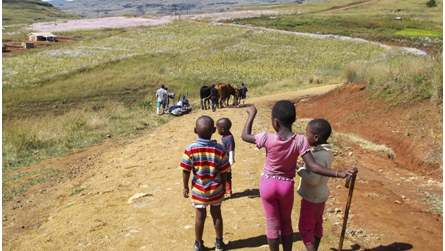 The grandpa is sick, and when he needs to go to the doctors there is no transport. They use the oxen because the road is not suitable for cars. They must improve the roads here so that people can use the clinics and the students can go to school. There is also a river with no bridge.
This is the transport we must use in this community whenever a person is sick, passed away, or pregnant, whether they have to go to the clinic or to the mortuary.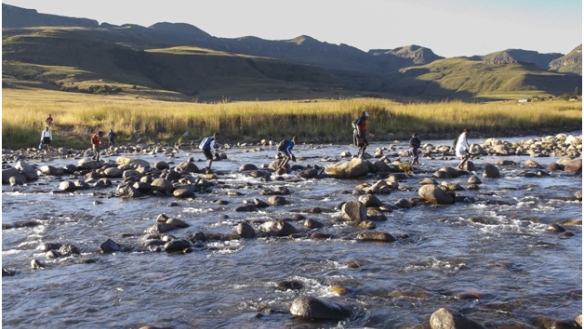 Even when it is very cold, the children must take off their shoes to cross the bridge. If there is too much rain or cold, the river floods and the children cannot go to school at all for over a week or two.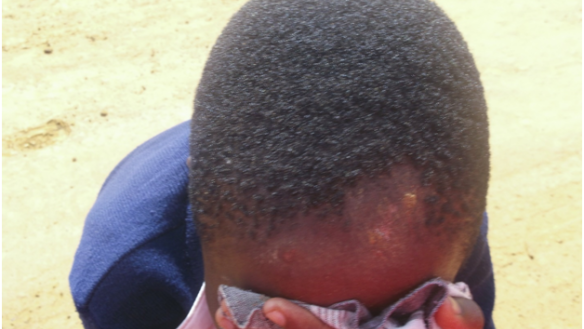 I was going to do a garden follow-up in Busingatha. I saw a man riding a horse abusing schoolchildren. The man had a sjambok in his hand and he hit the schoolchildren with it. The children were also injured by the horse.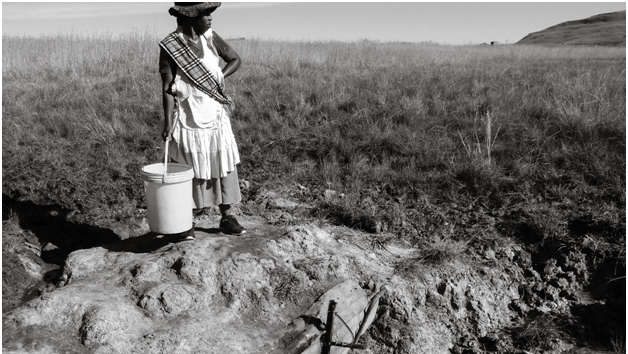 The problem we have is that water does not come out of our pumps. If there is no water from the pumps, we use boreholes, but it is not healthy. We did try to dig boreholes near the rivers so that the cows would not drink the water at the boreholes. We used mud to dig these boreholes and sometimes they fall apart. We also used sheet metal to protect the boreholes but it was old sheet metal.We would be very happy if we get help to establish cement tanks for water, with taps.

Curious to learn more? Explore the World Wise Schools resources on this topic.
Explore