A day in the life of an 'hombre serio' in the Dominican Republic
What follows is a sketch of an "average" day in my life as a community economic development Volunteer in the rural Dominican Republic.
04:00 Awake to the sound of screaming roosters.
04:30 Fall back asleep after much tossing and turning.
06:30 Alarm on cell phone. Wake up and get up.
06:30 - 07:30 Morning meditation and physical therapy stretches.
07:30 - 08:30 Breakfast: strong, black Dominican coffee and instant oatmeal from the colmado (corner store). Brush teeth, shower and shave.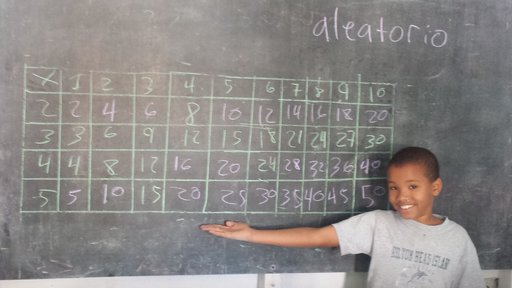 For work I put on khaki slacks and a polo shirt. People in the campo are pretty casual but I try to match my counterpart in appearance. We want to present ourselves as hombre serio (respectable men) with whom the community can trust their money.
08:30 Holler into the street to remind neighborhood muchachos about math lesson at 9 a.m.
08:45 - 09:15 Talk about the day ahead with Cat, my wife and fellow Volunteer. She will be working in the library of the escuela básica (elementary school).
My activity of the day is to prepare my counterpart for the upcoming meeting of el Consejo de Administración (Board of Directors) of the savings and loan cooperative that is my main project in the Peace Corps.
09:20 - 10:10 Math lesson with two or three muchachos, including Fredward, my host brother.
10:15 Leave for the savings cooperative.
10:30 Arrive at savings cooperative having briefly chatted with at least five neighbors and politely but firmly resisted at least one invitation to sit and have coffee.
10:30 - 10:45 Chat with Maria Valentina, the cajera (teller), catching up on important local news: deaths in the night and/or upcoming religious holidays I might not know about.
When real news gives way to chisme (gossip), I know it's time to get to work.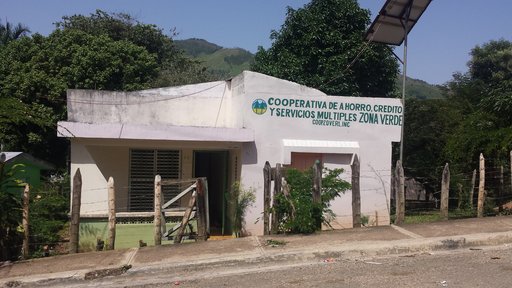 11:00 I finally sit at my desk. I review my email and calendar to see if I have anything due. Nothing today, but I do have a 14:30 appointment: a member of our savings cooperative has started a small business baking cakes in her home and needs to learn about accounting.
My campito is steadily growing. Many people have an entrepreneurial spirit but lack formal education, so I offer individual consulting out of my office. It's one of my favorite parts of my job as a Volunteer. Every time I walk to the office, I pass the peluquería (barbershop) of my friend Junior. I helped him with his construction budget and loan application.
11:15 - 12:00 I review my notes about what the Señor (the general manager of the cooperative and my project partner) and I need to discuss, writing an informal agenda of questions and bullet points. I take special pains to identify and look up any necessary jargon that I don't know (e.g., cartera de prestamos [loan portfolio]).
12:00 - 12:45 I review notes and terminology for the afternoon's appointment and print out examples of simple accounting ledgers for practice.
12:45 - 12:50 I repeat the same greeting gauntlet on the way to the house of Frédi, our host mother.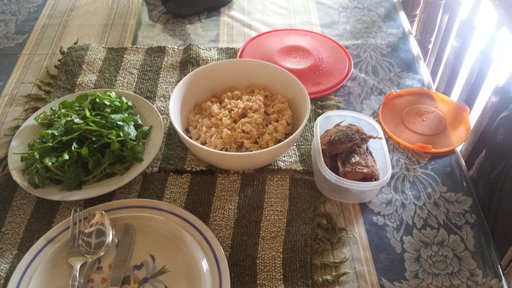 12:50 - 13:50 Lunch, la bandera (the unofficial Dominican national meal) in all its glory: beans and rice, a little bit of carne and ensalada. Every day it's a little bit different; today instead of beans we have guandules (pigeon peas grown in the front yard), the meat is fried fish (a rare treat in our mountain valley far from the sea) and the salad is berro, a wild green that grows by the river.
I let the food settle as I watch the last half of a telenovela with Frédi. We chat about the silly plot and how her grown kids in the big city are doing.
13:50 - 14:00 Go to my house, just across the street from Frédi, and enjoy an afternoon cup of coffee.
14:05 I arrive back at the office.
14:45 My 14:30 appointment arrives.
14:50 - 15:30 She wants to talk about getting a loan for her small business. We talk about the pros and cons of loans and how they aren't always necessary, even if you qualify for one. We brainstorm likely expenses to put together a budget for her project.
15:30 -16:30 Sit down with the Señor. On the agenda: the accountant says we should increase the size of the loan portfolio if we want to offset our troubling spending deficit. He also recommends initiating a promotion campaign to promote other financial products. Is that realistic with a staff of one and a half people? We will present it to the Consejo at the upcoming meeting.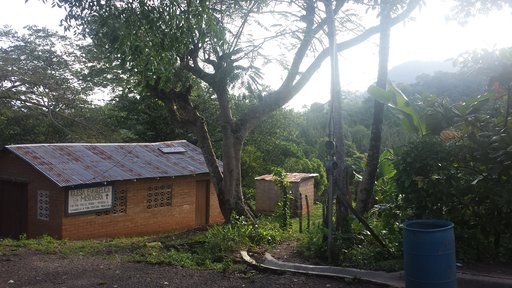 16:45 - 17:45 Home sweet home. I sit in the shelter of my front porch and scribble notes for this blog entry while I watch muchachos play in the street. A mom collects laundry that she has hung outside my house and lets me know she has an English exam at the university next Monday. Could we study tonight?
18:00 - 18:30 We practice English in her kitchen as kids run in and out.
18:30 - 19:30 Dinner by candlelight with Cat: lentil soup (she made it). Dining by candlelight sounds romantic on paper, but is less so when you do it every other night of your life.
19:30 - 19:45 "Romantic" dishwashing by candlelight.
19:50 We hear the scrape of the front gate against the sidewalk and the telltale call of "¡Vecinos!" It is Fulano. We are tired but he is a good friend and so we invite him to sit on the front porch.
20:30 - 21:30 Meditate, brush teeth and collapse into bed with a good book by light of electric, solar-powered lantern.
Curious to learn more? Explore the World Wise Schools resources on this topic.
Explore