Arts enterprise lifts women to launch their entrepreneurial careers
I am a Peace Corps Volunteer serving in a settlement for internally displaced persons in Georgia.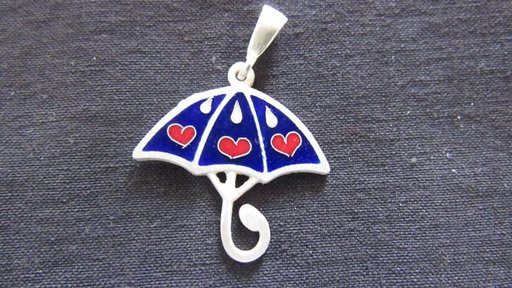 The people who currently live here were placed here in 2008 after conflict erupted in their villages in South Ossetia. They migrated with the hope that the war would end and they could eventually return home. 
Now, after nine years, they are here. With limited resources they were told to rebuild their lives and, with the help of local non-governmental organizations like the community education center where I work, many people are able to gain the skills to start from scratch. Since 2010 we have offered courses in English, car repair, accounting, Microsoft Office Suite, etc. 
However, even with all the courses, the employment rates remained very low. What was the point of all of these courses to increase employability when the job market was so weak? How can we (the community education center) actually create jobs for people? These were some of the leading questions that led the director and office manager, both strong women in the community, to step up and look for practical ways to offer employment for the community. This was how our new social enterprise was created.

Our organization is based out of the community education center. The idea and goal behind it was to move beyond English classes, technical courses and excursions and towards opportunities for members of the community to earn an income. Using traditional Georgian handcraft techniques — enamel jewelry, felt toys and scarves — the women could use skills they already had and incorporate the new ones they gained in the center to launch their entrepreneurial careers. The women are the targets of employment because studies have shown that globally, women are the usually the primary financial managers of the household and handle money very well, and this holds true in Georgia. 

In our community, women (ages range from 30 to 70 years old) are able to come into the office and work on their crafts or, if they have young children at home or other responsibilities, have the option to work from home. Our organization then advertises and sells these uniquely made items to visitors to the community center. After selling the items, the organization pays the women. Generally, the women are creative and think of their own ideas and designs that they think visitors will like and we sometimes get custom orders, like the recent request for 80 felt toys of different dog breeds.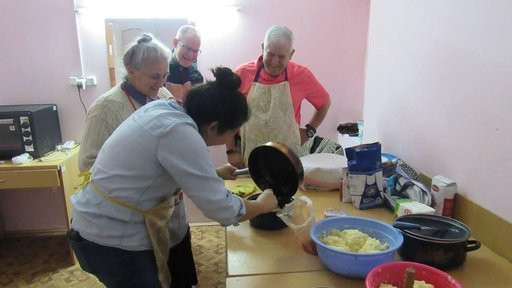 As the Peace Corps Volunteer in town, I split my time between the community center and the arts enterprise. I mostly focus on marketing the arts program to gain exposure and interest. We offer a number of experiences that include things like weekend full-day workshops where visitors can take a tour of the settlement, then have the opportunity to make some kind of craft (enamel, felt toy, felt scarf or traditional food) and finally eat a traditional Georgian lunch, a supra, along with the ladies. This is also a great opportunity for the women of the community to tell their own stories about their experiences and our participants connect with these visitors on a more personal level.
The Peace Corps Georgia Volunteer community has been fantastic and supportive by coming to attend these workshops and sometimes bringing their families who are visiting from the United States to participate. I am continually impressed and honored to work with these women — they are resilient, creative, resourceful and, most importantly, hopeful as they find ways to stand up and work towards rebuilding for their families, community and themselves.