A Peace Corps internship on my own college campus?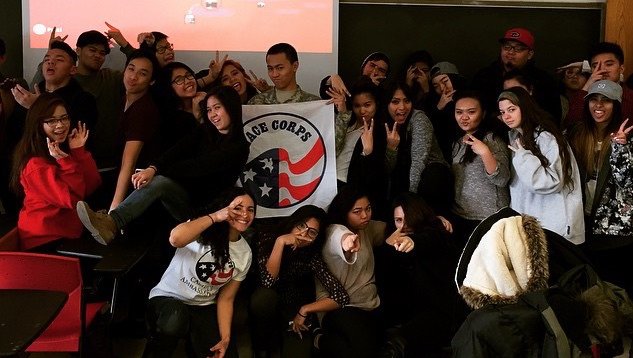 April 1, 2015
Get this: there's a way to become a Peace Corps insider well before you serve—or even apply. It's through an internship program that's taking off at hundreds of colleges across the country: Campus Ambassadors.
Ambassadors are undergrad students who work as peer-to-peer outreach experts, kicking up dust around campus, sharing about the life-changing, career-jumpstarting opportunity that Peace Corps offers.

Here's the idea
Our Peace Corps Recruiters visit college campuses like crazy through the fall and spring semesters, but with all the turf they have to cover it's never enough.
So each year we bring on some local experts to help shake things up a bit. Campus Ambassadors. That means you.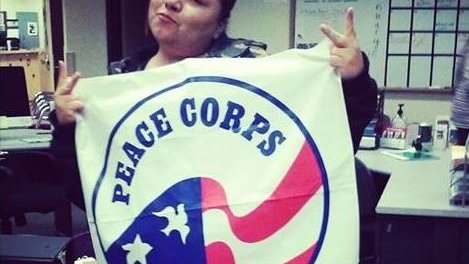 What do Ambassadors do?
They multiply the impact of recruiters by helping with their events and keeping the fire alive through the rest of the year.
In practice, that means a variety of targeted outreach: social media blasts, presentations to student groups, event planning and more.
Professional development, some sweet Peace Corps swag and a close relationship with a Peace Corps Recruiter (who'd be happy to advise you through the Peace Corps application process, though they can't guarantee acceptance).
Oh, and this: an internship with a deeply respected federal agency.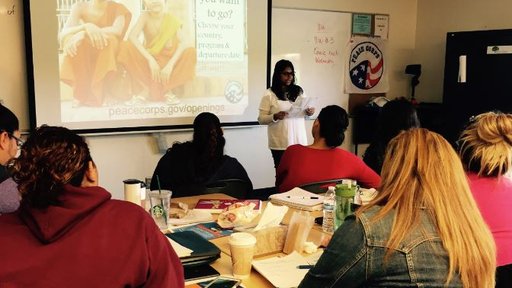 What do Ambassadors get?

Now, it is work, averaging out to a few hours a week. It's unpaid. And we're asking for a two-semester commitment—next fall and spring.
But it's a vibrant way to boost your résumé, make a name for yourself on campus and... help share Peace Corps' mission of world peace and friendship.
Interested? Send questions to [email protected].
---