A cultural exchange over coffee and sweet bread
Briony 'Bri' Seoane has mastered the art of multitasking. She serves as chief mission officer for the San Francisco Bay Area's Ronald McDonald House Charities by day and shuttles her 8-year-old daughter to dance rehearsal by night.
Somehow, this single mom still squeezes in the occasional hike, political documentary, and dance party with friends. This past February, Bri added what she deems her "passion project": participating in the Peace Corps Virtual Service.
Bri first heard about the Peace Corps' third service model through LinkedIn and did not hesitate to submit her resume. When asked why serving now made so much sense to her, Bri said, "I know so much more at [the age of] 43 than I did at 22 – about the world and about myself. I've honed skillsets that I simply didn't have back then."
As Virtual Service Participant, Bri applies her strategic planning and fundraising skills to support Guatemala's Mujeres Mejorando Vidas (Women Improving Lives), a feminist, domestic violence organization in rural Chimaltenango. Alongside her three counterparts, Bri co-developed a three-year strategic plan with a cascading operating plan based on the staff's roles and responsibilities. Together, they also diversified the nonprofit's funding model, transitioning from a focus on international corporations to sustainable, local sources.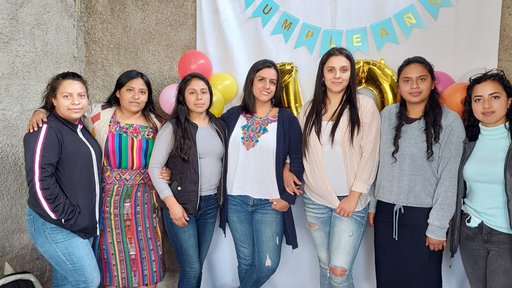 Throughout her engagement, Bri draws cultural learnings from her three years (2002-2005) in La Barra, a subsistence farming and fishing village located in western El Salvador, where she served as a water and sanitation Volunteer supporting local sanitation infrastructure projects and community health campaigns. She understands, for instance, that unexpected needs arise, especially in small, rural communities.
"I can't say there's a typical week, but what I can say is that the work is always progressing forward. Some weeks that's faster than others, some weeks we go over [our meeting] time and some weeks, we don't need that full hour."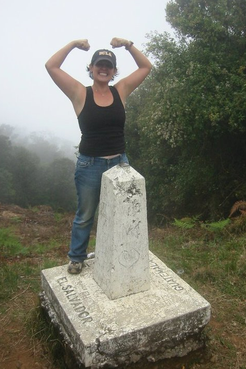 Like other Virtual Service Participants, Bri donates anywhere from 5 to 15 hours each week to the project. That might sound daunting to anyone with family commitments and a full-time job, but as Bri can attest, virtual service offers a unique level of flexibility.
"You come up with a schedule that works for [everyone involved]. Much of my work I can do asynchronously, but we do meet once a week – that is totally doable."
In fact, their Friday Zoom meetings quickly became a highlight for Bri and, occasionally for Bri's third-grade daughter, Isabel, who enjoys practicing her Spanish.
"During our first meeting, someone brought [my counterparts] a tray with café y pan dulce (coffee and sweet bread). I had forgotten about that tradition! I immediately jumped up and got coffee and bread from the fridge. That became our thing."
Bri added that the cultural exchange that occurs online is quite different from that traditional in-person experience, stating, "It's interesting because, as a [Volunteer] you were living in the country of service, right? You could talk about your culture, but you weren't living in your culture. With Virtual Service, that cultural sharing is in real time. It's gratifying to know that you can still get that [cultural exchange]."
"Our participation in the virtual space was a fruitful experience on an organizational level. Through these virtual meetings, it was possible to identify the capabilities within the organization and also identify some weaknesses in the strategic plan."

Karen Magdalena Miche Pérez, Education Coordinator, Mujeres Mejorando Vidas
Bri has some tips for returned Peace Corps Volunteers (RPCVs) interested in participating. First, don't expect Virtual Service to mirror in-person service. "This is not a replica of the traditional Peace Corps experience; it is not an attempt to take that experience and make it virtual."
Secondly, you can trust that the Peace Corps staff will support you along the way. "Peace Corps Guatemala did a really good job of sharing with me their experience with this NGO and preparing me for potential challenges."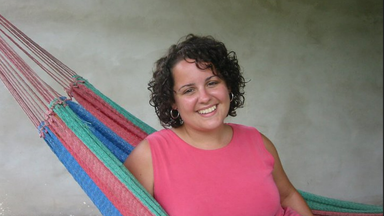 As for Bri's future plans? Well, she'll continue collaborating with her Guatemalan counterparts for an additional 22 weeks on a new defined project: establishing the organization's digital footprint. The website they'll develop together will provide potential funders with the necessary information in either English or Spanish.
When it comes to summing up the Virtual Service experience, Bri said, "It's like fireworks. It totally fills your soul."
We couldn't agree more.
---