6 things I learned applying to the Peace Corps
February 24, 2015 was a difficult day. 
My entire post-collegiate world shattered as I read these words: "We regret that we are unable to offer you an assignment at this time."  
The Peace Corps had dumped me. I thought wanting it more than anything I had ever wanted before was enough, that my passion would carry me across the world. A few hundred tears later, I rallied and began to figure out what I had done wrong the first time, learning from the mistakes I was not willing to make again. 
For me, applying to the Peace Corps meant being one step closer to doing all of the things I dreamed of while studying international affairs: exploring the world, speaking new languages and, most importantly, helping others – but it all began with rejection.

One month later, I completely revamped my application and applied again for Peace Corps service. My diligence and perseverance paid off: I was offered and accepted an invitation to serve as an education Volunteer in Ecuador.
Here's what I learned:
Your résumé is everything. A résumé is to a Peace Corps application what an avocado is to guacamole – it doesn't exist without it and a bad avocado will make you dump the batch. Know your skill set and apply for positions for which you are most qualified. If you want to be a youth development Volunteer but you haven't worked with children, maybe reconsider (or look at the next tip). Read the job description, including the required and desired skills, and tailor your résumé to highlight the experience you have that would make you a great fit for these positions. Your Peace Corps résumé can and should be more than one page and, if you are a recent grad, you can reach back to high school experience.
Gain relevant experience. Requirements vary across the six sectors in which Peace Corps Volunteers serve. I was initially interested in community economic development, but looking at the requirements I realized two years of business management experience wasn't feasible in the next two semesters. A quick Google search revealed an English teaching opportunity close to campus that worked with my schedule and was exactly what the education sector was looking for. That, combined with my study abroad experience and a few other work and volunteer opportunities, gave me the necessary qualifications for many of the education positions. But don't wait until senior year to gain related experience – start as early as possible.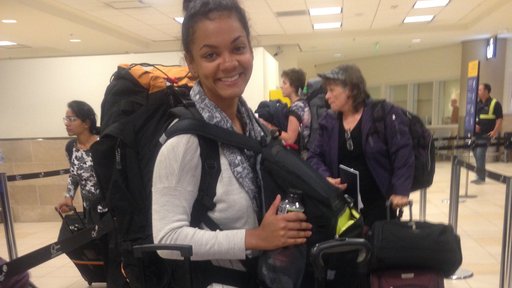 Be flexible. Fresh from a year studying abroad in Brazil, sand still between my toes, I was dying to get back to a land where the beautiful Portuguese language is spoken. Enter Mozambique, the only Portuguese-speaking country Peace Corps is currently serving. I learned the hard way that applying for one country with a limited number of positions, where you're competing against other incredibly qualified applicants, is an almost guaranteed way not to get into the Peace Corps. Don't limit yourself to a specific country – trust the process and take the leap. But remember: Don't say 'I'll go anywhere' if you really will not go anywhere. Be honest with yourself.
Apply early. Peace Corps' apply-by date can give the illusion that you have months, weeks or days left to apply. The first time I applied, I submitted my application three days before the deadline. The successful second time around, I was reviewed, interviewed and invited an entire month before the apply-by date. Volunteer openings are released on a quarterly basis. As soon as the postings come out, submit your application to give yourself the best chances of being seen.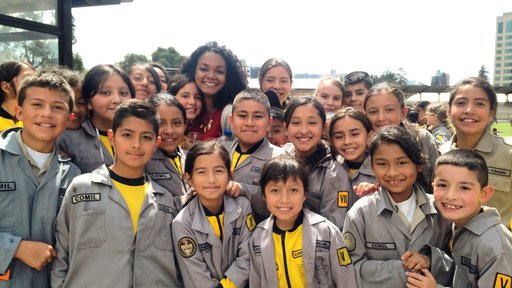 Be resourceful. Admittedly, as an intern at the Peace Corps office I had consistent access to returned Peace Corps Volunteers (RPCVs) and their advice, but so can you! Outreach events across the country are designed to give you a chance to meet recruiters and members of the RPCV community – more than 200,000 strong! Talk to people who have been in your situation before; the majority will be more than willing to offer support. You are not alone.
Be professional. This is a job application and should be treated as such. Once your application is sorted into a country, email the placement officer to express your gratitude for being considered and reiterate your interest in the position. Be persistent but polite.
Not being accepted to the Peace Corps isn't necessarily an indication that you're not qualified, but rather the timing wasn't right, or there were too many applicants, or your country choice was too narrow – there could be a million different reasons why.
And if all else fails – take it from me – try, try again!
---