4,500 miles away, a mother's words are heard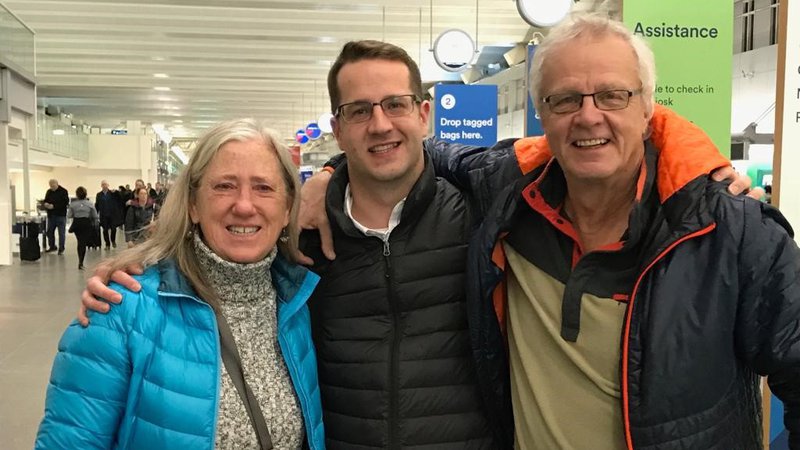 May 10, 2019
The Thai phrase "jai yen yen" which literally means "keep a cool heart" is very special to me and happens to be tattooed over my heart.
My mother, who spent a portion of her childhood and adult life living and working in Thailand speaks Thai fluently and would often say it to me as I was growing up to get me to calm down, relax and take it easy. For much of my childhood and into adulthood, I would at times, struggle with bouts of crippling anxiety; often believing that things wouldn't be okay for me and I just didn't have what it takes to make the dreams that I had for myself come true. Whenever I would find myself in a particularly challenging place, my mother would always be there to say "jai yen yen" and reassure me that everything would indeed be okay. That phrase, along with the love, patience and understanding that she delivered it with always served as a reset button for me and helped me refocus on doing what it takes to achieve my dreams.
Those dreams have always centered on living a life similar to the one my amazing parents have lived. My mother and father spent a good portion of their twenties and thirties assisting with refugee resettlement for the International Rescue Committee in Thailand. They met, fell in love, got married and my brother and I came along a few years later. We were born and spent the first few years of our lives in Bangkok before returning home to the States, where we all settled into a typical suburban lifestyle in the Twin Cities. Growing up in Minnesota was lovely but my parents always talked with fondness of their decade plus working abroad, the adventures they had and the lifelong friends they met. Listening intently to their stories, I knew that this was the life I had to live.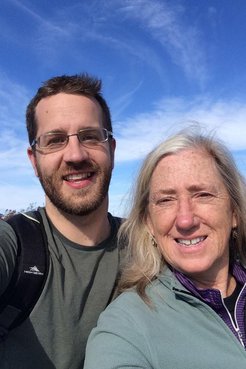 I continued to follow this passion through college, studying international relations and backpacking through Southeast Asia for several months, but after school I still found myself accepting a job domestically out of convenience. That job took me into my late twenties and I saw my dreams of living and working abroad slipping away as my perceived realty took hold. Noticing that I was unhappy with the path I had taken, my mother once again told me to "keep a cool heart", and she and my father urged me to put everything aside and take the leap into the Peace Corps. Thanks to their love and encouragement, I ended up making what has been the best decision of my life.
The experience I have had in these last 16 months in Peace Corps Myanmar has been exactly what I dreamed a life abroad would be. Mirroring my parents experience when they were my age, I have gone on incredible adventures, made lifelong friends and have had the opportunity to have a job with purpose and consequence. Along the way I have breathlessly shared my experience with them and shortly after I arrived they, as recent retirees, decided that their son was having too much fun and they too would apply to serve. They started their Peace Corps service in Uganda last November, and by all reports are having as great of an experience as I have had. Together, albeit 4,500 miles apart, we have the opportunity to experience the joys, thrills and challenges that come with Peace Corps service, but always remembering along the way to be cool and "jai yen yen".