The Peace Corps works alongside partners around the world on locally prioritized projects that address communities' most pressing challenges.
---
History
Peace Corps officially established: March 1, 1961
Americans who have served: More than 240,000
Host countries served to date: 143
---
Stats from 2019
Due to COVID-19, nearly 7,000 Volunteers returned to the United States in March 2020. In March 2022, Peace Corps host communities started receiving Volunteers again. Data below reflects the last time the Peace Corps was at full operations in 2019.

Countries where Volunteers served in 2019: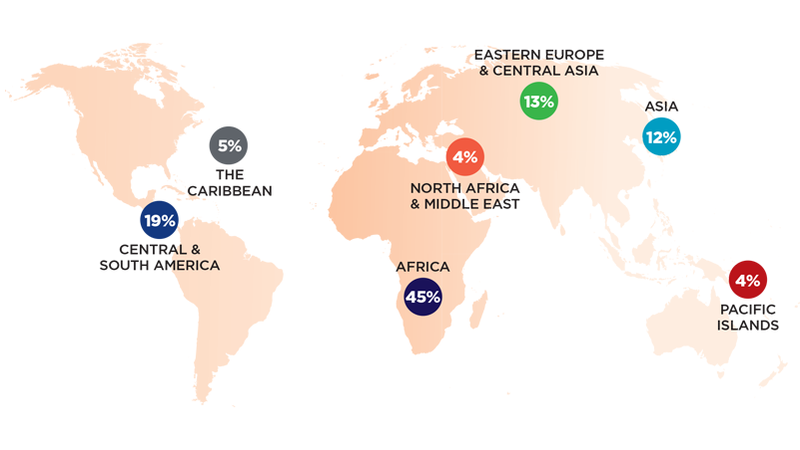 Africa: 45%
Central and South America: 19%
Eastern Europe and Central Asia: 13%
Asia: 12%
Caribbean: 5%
Pacific Islands: 4%
North Africa and Middle East: 4%

Sectors where Volunteers served in 2019: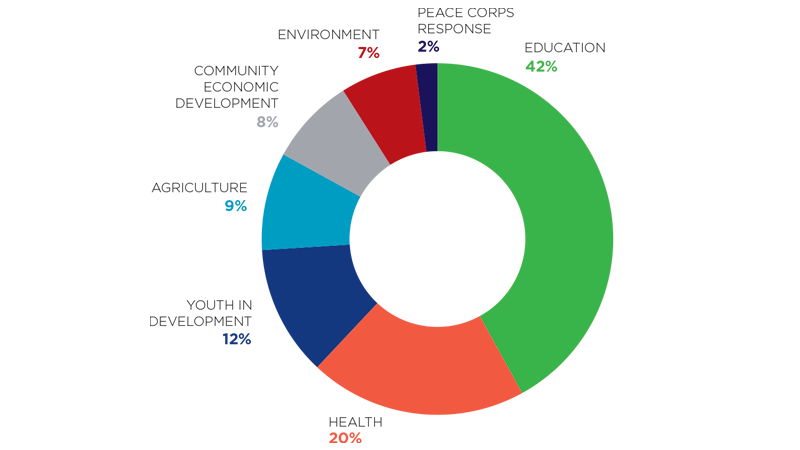 Education: 42%
Health: 20%
Youth in Development: 12%
Agriculture: 9%
Community Economic Development: 8%
Environment: 7%
Peace Corps Response: 2%