Malawi
Dear Friends,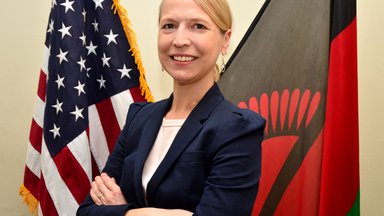 Malawi's unmatched reputation for hospitality has earned it the nickname of the "Warm Heart of Africa." Following this example, I would like to offer you a very warm welcome to the Republic of Malawi.
Malawi is known for its rich culture, vast wildlife, beautiful mountains and lake, and distinct history. But it is also a country with tremendous needs and where the opportunity exists to work alongside Malawians to make a real difference. I hope that the stories, photos, and information on this website provide you with a glimpse into what it means to be a Peace Corps Volunteer in this remarkable country.
At the request of the Government of Malawi, Peace Corps is honored to have worked in Malawi for over fifty years. Peace Corps Volunteers partner with Malawian community members, institutions, and organizations to meet the country's most pressing development needs among three program sectors: Education, Environment and Health. Additionally, we implement the Peace Corps Response program for individuals with previous international development experience and the Advancing Health Professionals (AHP) program where healthcare professionals support the training of Malawi's nursing students and the improvement of health services.
Peace Corps Volunteers in Malawi often serve in villages where conveniences such as running water and electricity are scarce. Although this experience can be difficult, the lack of modern amenities challenges many Volunteers to adapt to a different pace of life and refocus on life's fundamentals. This lifestyle attracts Volunteers with a strong sense of resilience and flexibility. Here at Peace Corps Malawi, Volunteers and staff alike understand that some of life's greatest rewards are only granted after overcoming life's toughest challenges.
Whether you are a prospective Peace Corps Volunteer, a current Peace Corps Volunteer, have a loved one who has been involved with Peace Corps Malawi, or are just interested in learning more about the Peace Corps' work in Malawi, I invite you to explore our website and to develop a deeper understanding of Malawi's unique origins, its current challenges, and how Peace Corps' important program in Malawi makes a difference.
Zikomo kwambiri. Thank you very much.
Amber Lucero-Dwyer
Country Director