Malawi
Director's Welcome
Dear Friends,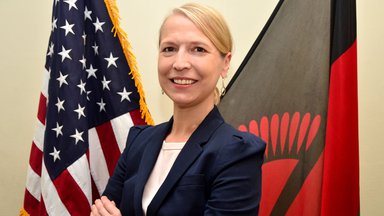 Malawi's unmatched reputation for hospitality has earned it the nickname of the "Warm Heart of Africa." Following this example, I would like to offer you a very warm welcome to the Republic of Malawi.
At the request of the Government of Malawi, Peace Corps is honored to have worked in Malawi since 1963. Peace Corps Volunteers partner with Malawian community members, institutions, and organizations to address the government's priority development issues among three programmatic sectors: Education, Environment, and Health. Additionally, we implement the Peace Corps Response program for individuals with previous international development experience and the Advancing Health Professionals program for healthcare professionals.
Peace Corps Volunteers in Malawi often serve in rural villages, speaking the local language and becoming part of the fabric of Malawian life. The authentic relationships formed between Volunteers and their host families, neighbors, students, colleagues, and village leaders not only create the framework for participatory and inclusive development, but also strengthen the bonds of our global community.
COVID-19 has fundamentally altered our world. But it has also showed us how deeply connected we are. Peace Corps Volunteers and their Malawian host communities have an incredible opportunity to shape the future together, side by side. Whether you are a prospective Peace Corps Volunteer, a returned Peace Corps Volunteer, or are just interested in learning more about the Peace Corps' work in Malawi, I invite you to explore the Malawi section on the Peace Corps website and develop a deeper understanding of our partnership in this country.
Zikomo kwambiri (Many thanks),
Amber Lucero-Dwyer
Country Director
Peace Corps Malawi