Malawi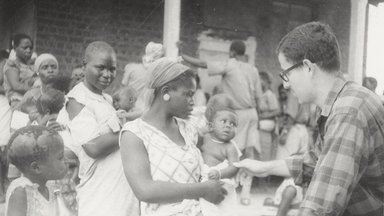 Malawi's first Peace Corps Volunteers arrived in 1963, just before the country's independence from Britain. Following an invitation extended by the Government of Malawi, Peace Corps originally created a post supporting Malawi's Ministry of Education goals. The initial group of twenty volunteers served as teachers in secondary schools. Under the very conservative Banda regime, the program was suspended for several years due to the "nonconformist" role of some Volunteers, but the program was restored in 1978. Since that time, the program has continued to evolve and has developed a close working relationship with the government of Malawi. The change of government in 1994 opened up the possibility of placing Volunteers in rural villages for the first time (under the prior regime, foreigners were not allowed to live at the village level). Currently, more than 130 Volunteers are serving throughout the country in the program areas of health, education and environment. In total, more than 3,000 Volunteers have served in Malawi in all districts from Chitipa in the North to Nsanje in the South.
Peace Corps Malawi Volunteers work to achieve the three goals of Peace Corps by providing technical assistance, teaching Malawians about America and sharing Malawian culture with Americans. At our post, Volunteers are placed directly into communities often in rural and remote areas of the country. Volunteers integrate into the culture and communities with which they serve.
Serving in Malawi comes with many challenges but also countless rewards. In fact, Peace Corps Malawi Volunteers often say they came into Peace Corps hoping to help and teach others, but leave their service feeling as if they were the ones who learned the most.  
Check out our Annual Reports to learn more: