Malawi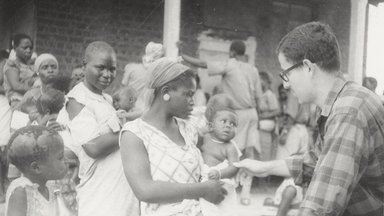 Malawi's first Peace Corps Volunteers arrived in 1963, at the invitation of the Government of Malawi just before the country's independence from Britain. Since then, more than 3,000 Volunteers have served in Malawi in all districts from Chitipa in the North to Chikwawa in the South.
Peace Corps Volunteers in Malawi work to achieve the three goals of Peace Corps by providing technical assistance, teaching Malawians about America and sharing Malawian culture with Americans. Volunteers are placed directly into communities often in rural and remote areas of the country. Volunteers integrate into the culture and communities with which they serve.
Serving in Malawi comes with many challenges but also countless rewards. In fact, Peace Corps Malawi Volunteers often say they came into Peace Corps hoping to help and teach others, but leave their service feeling as if they were the ones who learned the most.  
Check out our Annual Reports to learn more: