World Toilet Day 2017: Making a place for human waste in Madagascar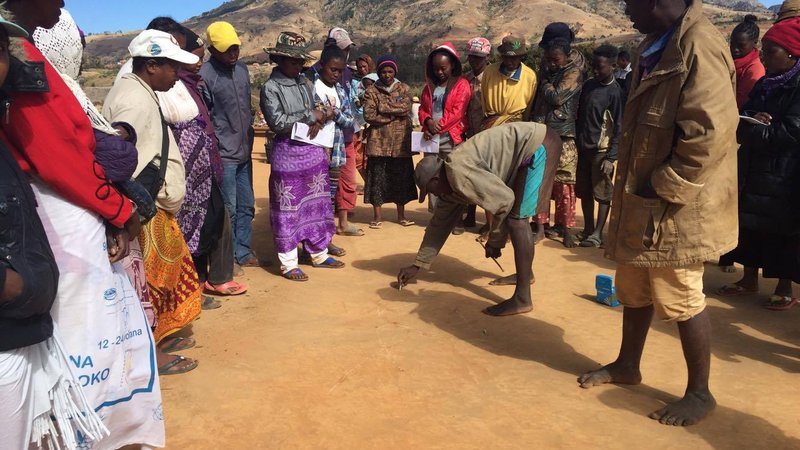 Nov. 18, 2017
Peace Corps Volunteer Michael is working with his community in Madagascar to change the way people see poop. He'd prefer if they didn't see it at all.
Four and a half billion people worldwide live without a household toilet that safely disposes of their waste. That's three in five people who lack the access to basic toilets. Hundreds of millions of people are using facilities that are unsanitary and more than a billion people defecate in the open. 
Michael encouraged members to take action in response to what is quietly one of the world's greatest public health crises. With the help of Ny Tanintsika, a British-Malagasy nonprofit, Michael invited 32 health workers from 16 communities in the southern Highlands of Madagascar to attend a training to mobilize communities to completely eradicate open defecation.

Using an approach known as Community-Led Total Sanitation (CLTS), Michael and trainers of Ny Taninisika taught the health workers how to evaluate the issue in their own communities and how to work with their neighbors to devise solutions. Michael hoped his efforts would greatly reduce the spread of gastrointestinal disease in his local community through the continued use of latrines.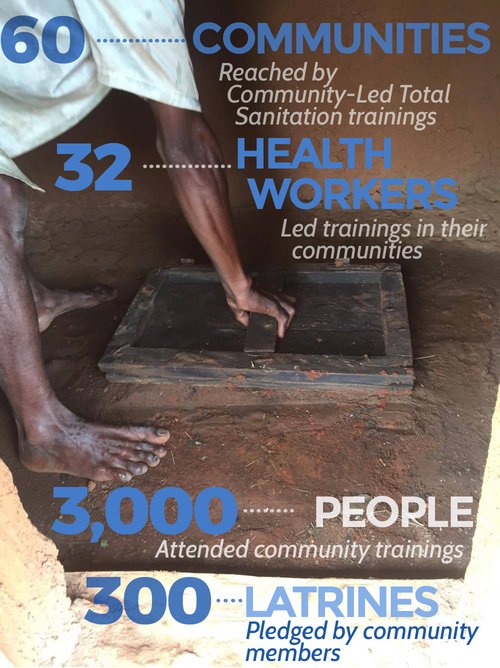 "When a community decides on their own to build a latrine, it is most likely because they see the benefit in having one," Michael said, explaining the importance of sustainability. "They are more likely to use it when they invest their own resources to do so."
Mapping it out
After completing the initial training, the 32 health workers returned to their respective towns and got to work. They met with their community and began to map out their town. Together they toured the area and pointed out every spot where people often defecate. Michael saw that many of them became embarrassed after realizing the high amount of human waste in their community. 
After a discussion about flies and animals—where they go after touching waste in the nearby forest and streets-- the community started putting the pieces together, Michael said. They proceeded to make a bill for the total costs of trips to the local health center when being treated for gastrointestinal diseases. They quickly began to realize the financial implications, on top of the health risks of open defecation, Michael said.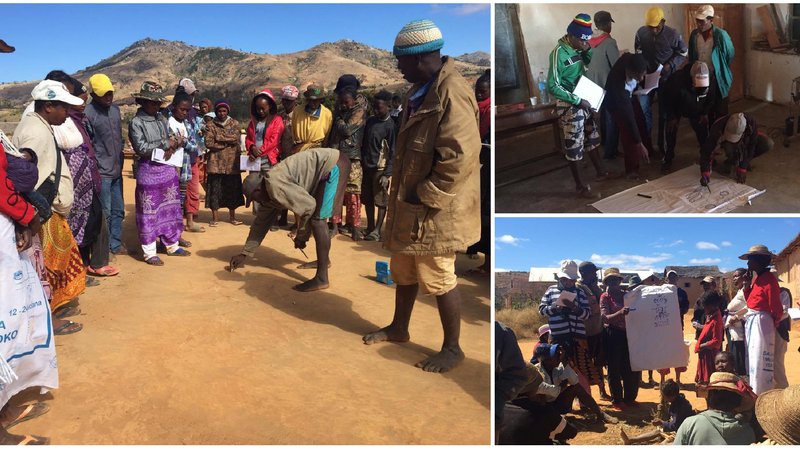 Local solutions
The next part, Michael explained, was getting the community to solve the problem on their own. An older man suggested that a house be built to put all of the waste. An older woman proposed a giant hole. 
"What about a latrine?" another community member finally asked. They began to brainstorm the logistics for building latrines for their neighbors to use. They considered ways to reduce the cost, by using local materials. Bamboo fences were suggested as an alternative to wooden fences. Mud could be used to build walls instead of bricks. 

"It was awesome," to see the community brainstorm ways to make latrines a reality, Michael said. "By letting communities make their own design... they can fix the [the latrine] themselves," as opposed to relying on an outside aid organizations when a problem arises. 

Before he left for the day, Michael said he saw an overwhelming response from the town's citizens to become open defecation free.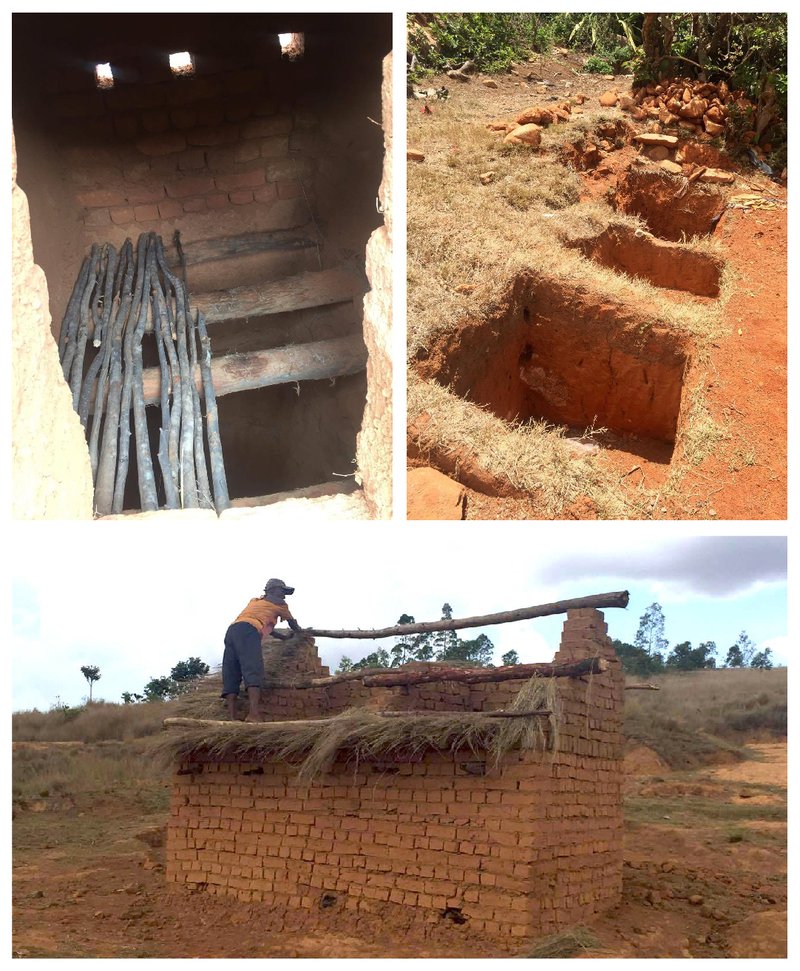 Looking forward
Before starting his project, 267 latrines existed for the 6,700 people living in the communities he aimed to reach. 
"It was not enough at all," he said. After the training, community members pledged to build more than 300 additional latrines. He said he was pleasantly surprised by the enthusiasm he saw from the community toward becoming open defecation free.
"I expected a lot more people saying they were gonna build a latrine and not going through with it," Michael said. Though his visits to the towns have shown the opposite, he said. 
He has seen an increased amount of ownership over the latrines. During his visit, he heard members of the community talking with each other about the importance of using a latrine and even saw a hand-washing station—which Michael covered in a separate training--near their newly constructed latrines. 
"Overall this project has been a success," Michael said. "I am looking forward to visiting the rest of my communities."