"There's a turkey here that hates me!" says Eve Breckenridge, an Agriculture Volunteer serving in the central highlands of Madagascar.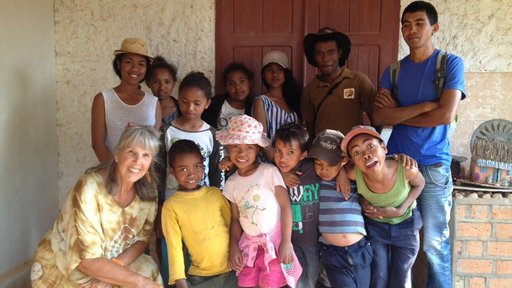 "I turned around and he just flew right at me. He hates me!"
Defying age, two broken bones, and, occasionally, vindictive poultry, Eve will soon complete her service as the oldest Volunteer in-country. She turned 73 in January, just three months before she'll head back to America. 
For two years Eve has learned to navigate a country where the average life expectancy is 66 and the average citizen is 19 years old; in other words, a country not built for people like her.
Take, for instance, traveling to site. Younger Volunteers may come to accept—and even romanticize—the long, cramped bus rides that characterize travel in Madagascar, but for Eve, they're the hardest part of everyday life.  "With a heavy backpack, it's really challenging," she says, "But no matter how hard, I do it."  
Beyond physical challenges, Eve also had to re-create a life for herself here.  Before Peace Corps she worked as an artist and landscaper.  "Art has always been a passion for me," she said, "but arriving in Madagascar, I had no idea how to nourish that part of me."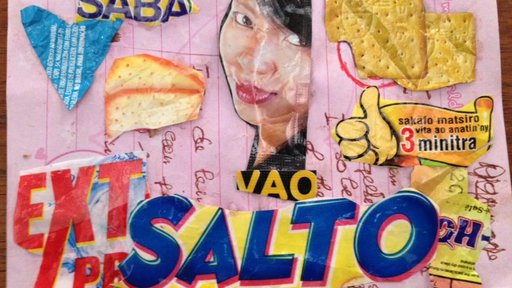 Using art as a communication tool felt natural, so she began inviting kids into her house to make cards and drawings.  "They wanted to use my supplies, but I said, 'No we have to collect it.' I had 10 kids trailing me picking up trash off the side of the road," says Eve.  "The adults were shaking their heads, but the kids loved it."
Making garbage art has become an unexpected phenomenon among the children in Eve's village, so popular it now has a title: Fako ratsy, fako tsara (bad trash, good trash).  "I bounce ideas off the kids, and they bounce ideas off me," she says.
Eve has taught them the importance of observing and responding to their environment and using what's available. "If there's trash, well, you'll use trash!" she says. But beyond that lesson in thrift, she's also imparted a more profound message: "Now they have an understanding of what art is." And, she adds, "The more access to art they have, the more liberated their minds." 
With practice, the kids have become more creative.  "They take more chances with their drawing now," Eve says.  "I think their work is really original."  At the end of every artmaking session, they take the time to talk about each creation, which Eve says helps the kids feel that their work is valuable.  Then she snaps a photograph.  "It honors the process," she says.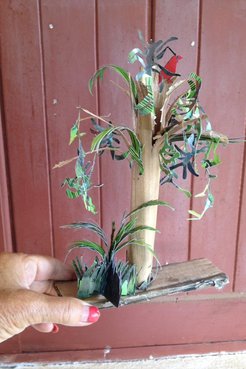 The kids' creativity has inspired Eve to rethink her own art-making process; she has filled notebooks with ideas for when she gets home.  She is looking forward to living near her family again, especially her granddaughter.  Never one to sit still, Eve also hopes to teach the water catchment and perma-gardening techniques she's honed in Madagascar back in her native California.
 Despite the many challenges of life as an older Volunteer in Madagascar, Eve insists she wouldn't change her experience.  One benefit of age is having a healthy dose of perspective.
 "I always laugh when younger Volunteers say it's the hardest thing they've done," she says. "Sorry, no. Raising children is much harder than the Peace Corps!"