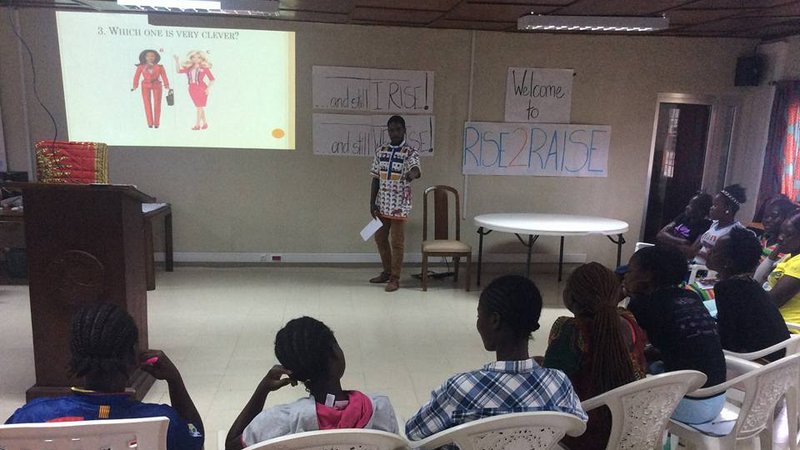 Feb. 13, 2018
Peace Corps Volunteer Tisania wondered why the young women in her community bleached their skin and straightened their hair. We are in Africa, she thought, shouldn't a Black woman's natural beauty be appreciated?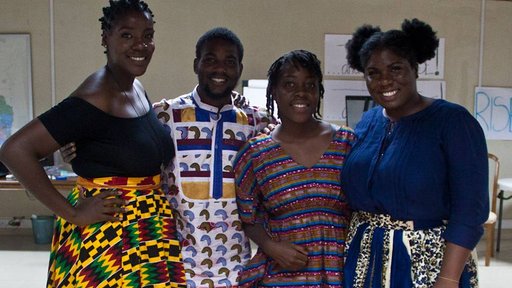 After reading a book about loving one's own natural hair, written by a Black Peace Corps Volunteer who served in Swaziland, Tisania had an idea. She wanted young Liberian women to feel comfortable exactly as they are and not feel a need to change their appearance. She wanted them to remember that they are beautiful just as they are, because they stem from generations of naturally beautiful women. She wanted them to understand that their physical attributes are priceless, and there is no need to use chemicals to change them. Tisania pondered the ways to spread the message to "Love Thyself." She was excited about the idea, but realized she couldn't carry out the workshop alone. Instead, she reached out to Abigail, Darrell, and Latisha, other Black Volunteers serving in Liberia. All of them were excited by Tisania's idea. The next step was to develop the idea and figure out the best, most effective way to share this vital message.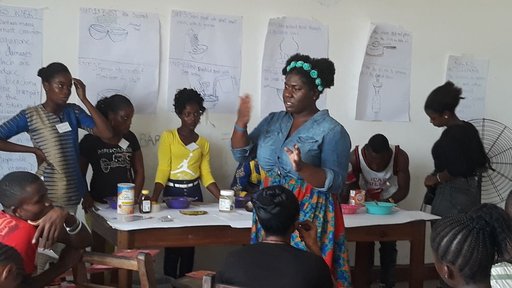 In collaboration with Peace Corps/Liberia's Rise2Raise Mentoring Program, the Volunteers conducted a two-day workshop for 23 girls from around Liberia. The workshop addressed colorism (the prejudice or discrimination among people of the same ethnic or racial group against individuals with a darker skin tone), the history of oppression rooted in slavery in the United States, and how the founders of Liberia who were, in many cases, lighter-skinned freed slaves, brought with them the same ideologies they internalized in the United States—that dark skin is inferior, which led to racial injustices and self-loathing (internalized oppression and internalized dominance) for native and darker skinned Liberians.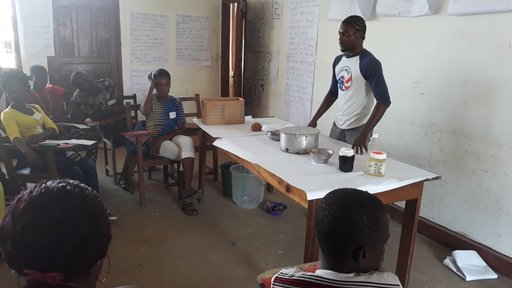 During the session, "Effects of Using Chemicals on Hair and Skin," they reviewed how skin bleaching and perming (a chemical process used to straighten curly hair) can impact one's body and how colorism leads to people of color feeling the need to alter their appearance. The workshop included discussions on how the notion that the physical attributes of people of color were undesirable led to an onslaught of chemical remedies created by multinational companies—primarily owned by White people. These products often claim that they can turn "undesirable" dark skin lighter and make kinky and curly hair straight. All over the world people of color spend millions of dollars to change the color of their skin and the texture of their hair. The Volunteers showed the participants how the use of chemicals on their hair and body could lead to permanent damage to skin tissues and hair follicles. In many cases, the damage is beyond repair.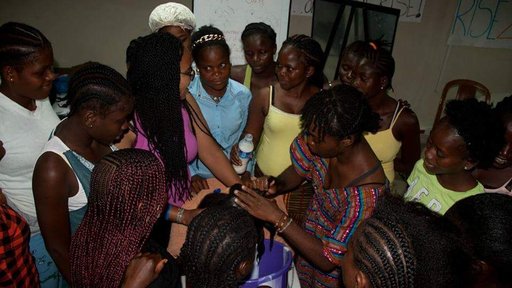 After the history of these practices was discussed and the damage that can inflict was illuminated, the workshop turned to focus on reversing the misconception that the skin and hair of people of color are inferior. The Volunteers demonstrated to the young women how to wash, style, and treat their natural hair without chemicals. The girls practiced using locally available remedies such as coconut oil, avocado, lime, and honey, which can be safely used on hair and skin.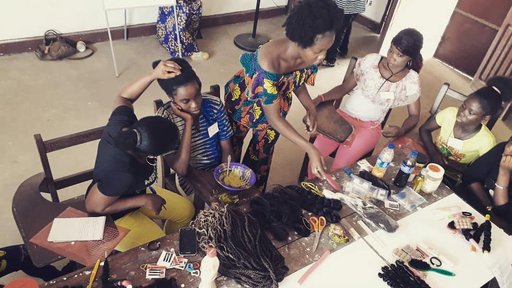 People of color have a long history of being oppressed, which has led to many Black people around the world wanting to fit the mold of what society promotes as the "standard" of beauty—white skin and straight hair. Creating a safe place to discuss the origins of these beliefs, and why you should love the skin you are in, is the ultimate message the Volunteers wanted to plant in the young participants. It was evident that the issue of accepting your black skin and hair was a topic the young women had never discussed. After the workshop, one of the participants shared what she learned. She said, "Black is beautiful. Once others around you see how much you love yourself, they will learn your values of appreciating being Black. I love my color and no one can tell me different. I am very beautiful."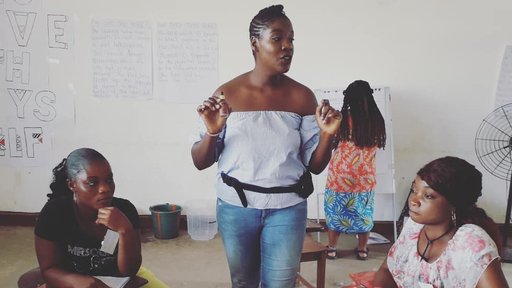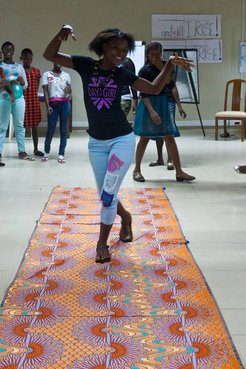 To reach more young girls, the Volunteers are writing a grant to hold more "Love Thyself" trainings. Volunteer Latisha said, "We hope more men and women of African descent will start loving their black skin and kinky hair. We also want to empower our brothers and sisters by boosting their self-esteem through knowledge." At the end of the workshop, the young ladies ended the day dancing and singing a song by Flavour called "Your Black is Beautiful."