Financial Literacy….A lifelong lesson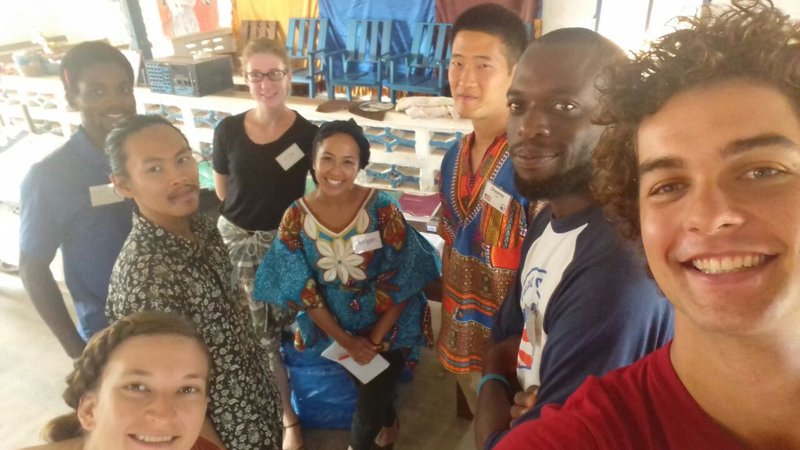 Nov. 8, 2017
Eight Peace Corps Volunteers (Apiah, Darrell, Doorey, Kara, Thomas, Maryam, Milea and Ryan ) members of the Community Economic Development (CED) committee facilitated a two day workshop on the basics of financial literacy for members of a local Savings and Credit Union club and its sister organizations.
Gibson Daylue, a local science teacher who serves as the president of the club approached Doorey one day and asked him to help facilitate a workshop for his club's members. According to Mr. Daylue, he and his board were facing issues with their members being inconsistent with payments of dues, and creditors having trouble repaying loans. To strengthen the financial health of the club, he wanted to educate members on the basics of saving, creating budgets, and other responsible financial management practices. Doorey mentioned they could apply for a Peace Corps grant to help fund a workshop. Mr. Daylue organized the event, and he and Doorey spent the next few months putting together the proposal and making preparations.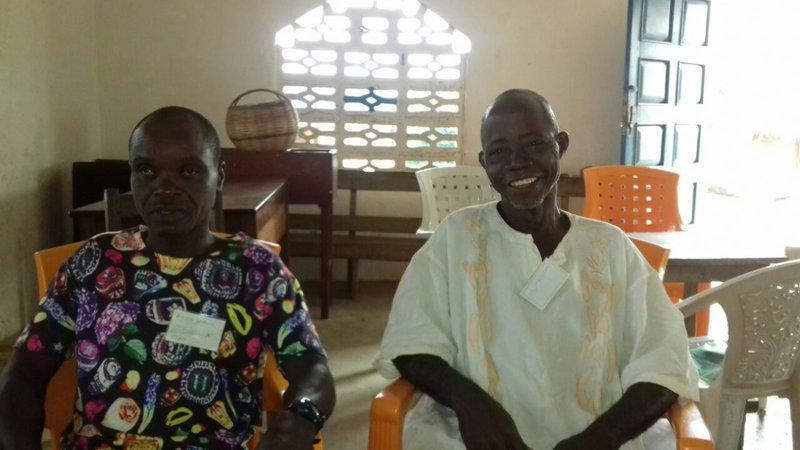 Doorey enlisted other Peace Corps Volunteers to help develop the content and facilitate, while Mr. Daylue and his club members took care of the logistics for the workshop. With input from the credit union board, a workshop was designed to be a crash course in financial literacy. The first day started with an introductory session to discuss connections between money and dignity, as well as how experiences with both varied by gender. Afterwards, they covered financial goal setting, distinguishing needs vs. wants, making savings plans, and developing budgets before wrapping up the day with a math review on percentages and calculating interest.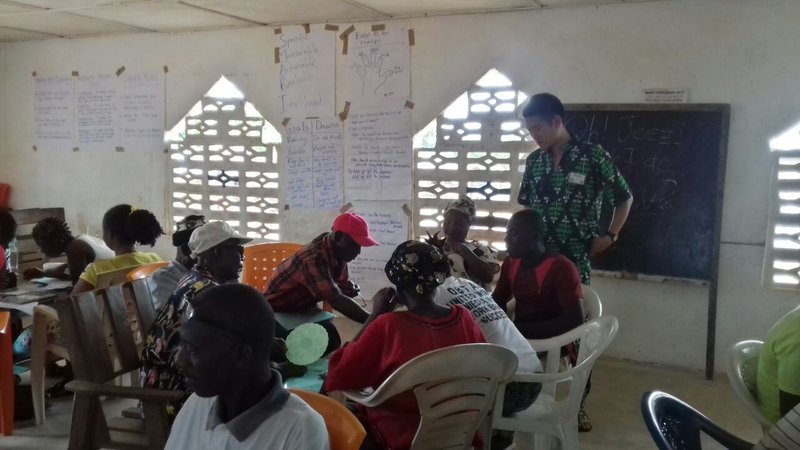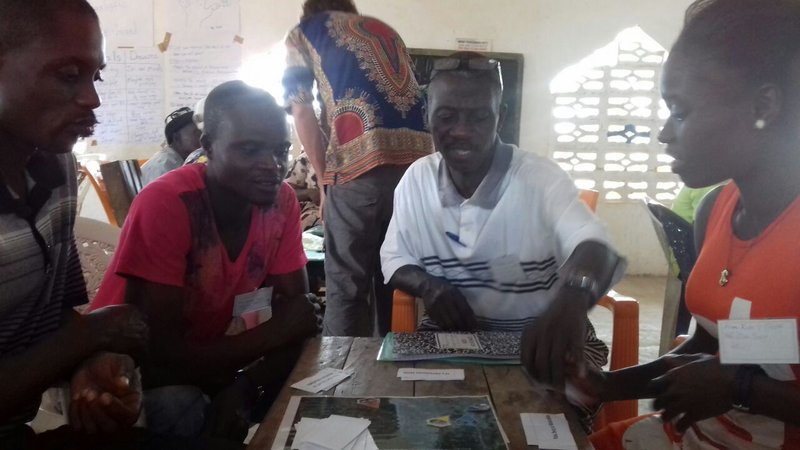 The second day started with a fun custom-made board game to help discuss how to deal with life's unplanned events, followed by sessions on the wise use of loans and financial record keeping before closing with participants' reflections on what they learned and action planning. Participants came into the session with varying education levels (some were college graduates, others were illiterate) and life experiences (participant ages ranged from 19 to 76!).  As a result, some participants were previously aware of concepts discussed in the workshop, but most did not have the experience of thinking through the financial implications of their own goals in detail or taking time to map out savings plans and budgets on paper. Through interactions with each other and Volunteers, participants shared concerns and ideas on managing money and got help with the technical aspects of personal finance. In addition to these serious discussions, the team enjoyed many lighter moments as well which included acting out animal movements as an icebreaker, teasing each other over whether hair grease is a need or a want, and trying to win the prize in the "Life Happens!: Jo-Jo Town Edition" board game.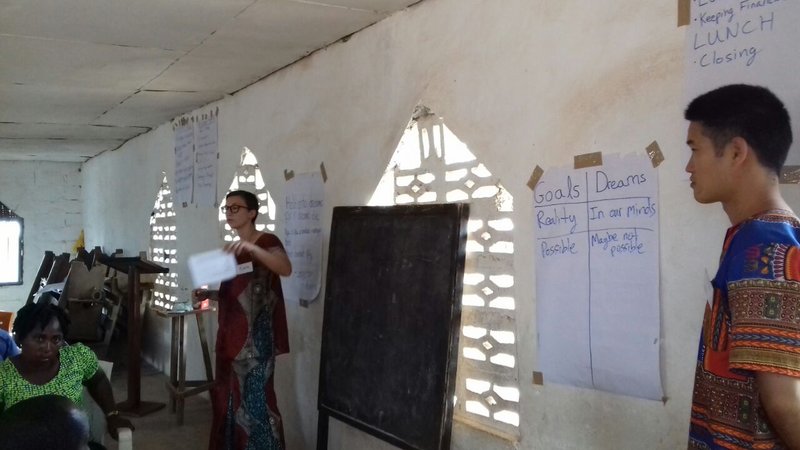 As a result of their participation in the workshop, Mr. Daylue and the board now plan to train other club members who did not attend the workshop.They felt the information obtained from the workshop was very important to share. As a result, several of the Volunteers (including Milea, Doorey, and Ryan) conducted "train-the-trainer" sessions to enable their counterparts to further spread financial literacy knowledge in their communities. To date, two additional workshops have been led by Liberian facilitators in two different cities.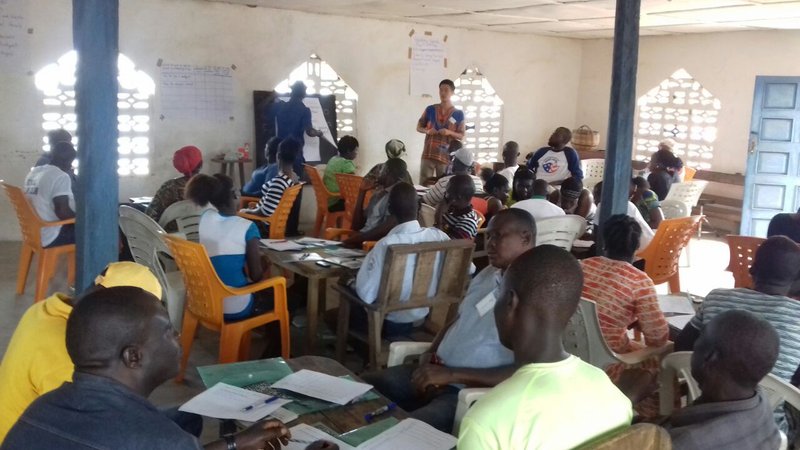 The need for financial literacy information to be widely spread given the increase in small and medium enterprises in Liberia is important. Financial mismanagement is one of the main challenges facing Liberian-owned businesses according to the Liberian Ministry of Commerce. To help alleviate this problem, Peace Corps Liberia's Volunteer-led Community Economic Development (CED) committee intends to organize a regional financial literacy "Train-the-Trainer" workshop for interested Volunteers and their counterparts to enhance the way small business owners manage their business.