How Peace Corps service in Kenya molded Alison's U.S. career
I joined the Peace Corps very young, at 22 years old and spent my next three birthdays having the most impactful experience of my life.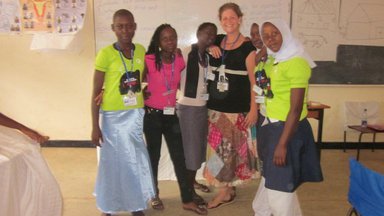 I went to college without a career in mind, only knowing I wanted to join the Peace Corps on graduation.
In the winter of 2010 I found myself in a remote village in Kenya, along the border of Uganda, where my assignment was secondary Math and Science education at an all-girls secondary school. The first year was rocky to say the least. I taught a variety of levels of physics and biology but found my true passion teaching Life Skills - Kenya's mild version of sex education and health.
It was incredibly important for me to convey the importance of autonomy over one's body to a classroom of sometimes 50+ female students. Some of my openness to discuss any topic was not well received by the other teachers, but the continued school drop outs from teenage pregnancy fueled me onward.
My passion for girl's health education lead me to participate in and then lead a Camp GLOW (Girls Leading Our WORLD). Kenyan girls from all over the country came together to learn about health and HIV/AIDS prevention. Girls from all tribes, religions, and abilities together learning how to spread information on safe sex practices, self-defense, and body autonomy.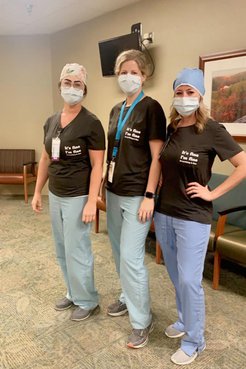 It was the epitome of why I chose to become a Peace Corps volunteer in the first place. The experience was so impactful I decided to return to school for my Bachelor of Science in Nursing and have spent the last six years as an RN in a VA hospital.
Currently, I work in primary medicine where I continue to educate patients on ways to improve health and reduce the burden of disease. The population I serve is quite different, but the passion for health improvement and education persists.
The Peace Corps has impacted my personal life as well, as I am married to a RPCV from South Africa '10-'12. We have recently become a foster parents to two wonderful girls who frequently get to hear life and health lessons from me (when they are willing to listen). The Peace Corps has had and will always have a significant impact on my life and the path it takes moving forward.