Common Ground in Language Needs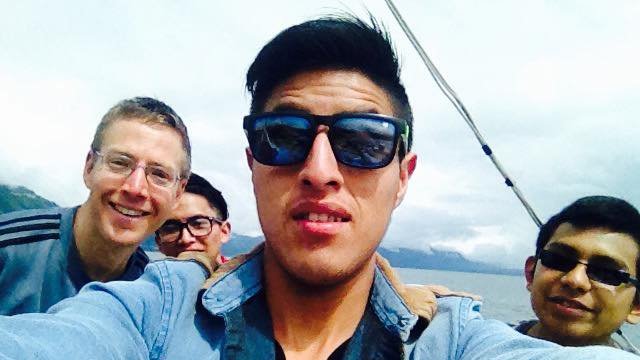 July 31, 2017
One thing I learned during orientation that I have found to be true during my time in Guatemala is the importance of activities and side projects outside of work.  
I have found it equally important to seek out opportunities to integrate into the community. Teaching English informally in the evenings and on weekends has helped me make progress towards achieving both of these goals and establish a common ground of language exchange support.
I live in a rural community where there are no restaurants and certainly no movie theaters or bowling alleys. Without regularly scheduled extra-curricular activities I would have quickly become bored and lonely. Fortunately, not long after arriving in site I met three motivated individuals who wanted to improve their English-speaking skills and who in turn have offered to help me improve my Spanish skills. I now meet with two of them on weekday evenings and the third on Sunday afternoons. I look forward to the camaraderie we share during our meetings and enjoy finding interesting topics for discussion. These exchanges have provided a source of friendship and positive interaction outside of work.    
Integration can be challenging when you're learning a new language and adapting to a different lifestyle. This language exchange has proved to be a fast way to expand my network of friends and contacts. This has been useful for integration, but also for my primary project work. This is largely because from the outset the families of my students showed an interest in hearing my story and learning about my project. I now eat lunch with the family of one of my students almost every Sunday. I share coffee and dessert with the family of another student on Tuesday nights. My third student owns a gourmet coffee shop and has offered me space to host work meetings.    
Cultural learning and knowledge exchange are essential to our mission as Peace Corps Volunteers (PCVs). In addition to working towards project objectives, PCVs are expected to positively represent our communities in the United States while adapting to the social norms and idiosyncrasies of the host community. Although teaching English is not a part of my project, I have gained invaluable insights through my interactions with students and their families. These insights range from important words and phrases in the local indigenous language to herbal remedies for indigestion. Furthermore, in discussions that occur during lessons and family gatherings I am able to share my perspective of life in the United States and practice explaining the objectives of my project in Spanish.  
Peace Corps offers volunteers the opportunity to share experiences with people from completely different backgrounds than their own. This is the aspect of service I have found most fulfilling and while the details of my projects will gradually fade from memory I am confident the friendships I have made through these more informal shared experiences will stand as a testament to my time in Guatemala.