First Mothers and Daughters Conference in Georgia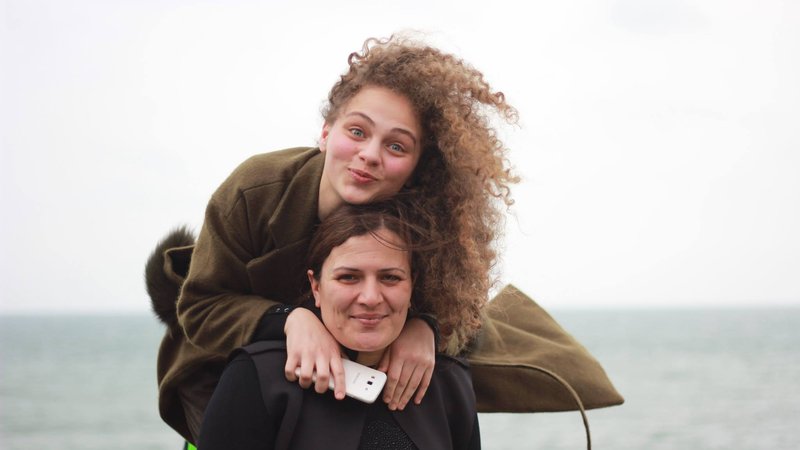 Sept. 1, 2017
I grew up attending my mother's annual Mother Daughter conference that she held for Latina women and their daughters. 
She began the conference because of the needs she saw while working with adolescent Latina girls in rural communities. At the time the teenage pregnancy rate was very high in those communities and she saw there were two major things contributing to those high numbers. First, there was a lack of educational resources available to the girls. And secondly, the girls did not talk with their mothers openly about these topics.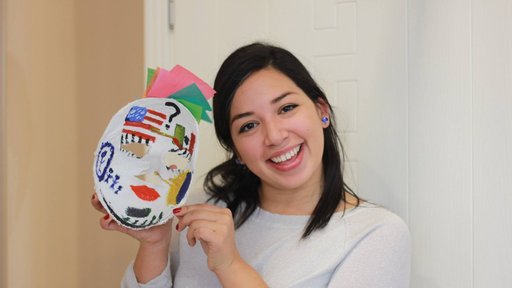 My mother then created the Mother Daughter conference to open the dialogue between the pairs and create a safe space in which to discuss not only sexual health but also various other topics. This annual conference gave many of the pairs their first opportunity to spend a weekend away from their community and to focus on their relationship. This was especially important since all the pairs came from rural communities and many came from low-income families.
About a year ago my Georgian counterpart, Nana, and I attended the first ever Let Girls Learn conference where we were asked to come up with a project idea for our community. As we were brainstorming I started to think about the things I had done when I was a young girl that had impacted me and the needs I saw in our community. This led me to my mother's annual Mother Daughter conference. Nana immediately loved the idea and from there we began a yearlong planning process.
As we began planning we knew that we wanted to focus the conference on bridging the gap between daughters and their mothers (or female guardians), specifically in regards to taboo subjects in their communities. We also wanted to bridge the gap between different groups within Georgia and create awareness. So we paired up with two other volunteers and their counterparts and began the process. 
For the conference we chose to focus on the topics:  body and self-image, healthy lifestyle, sexual heath, dating and relationships, human rights and higher education. We selected these topics because both communities have high rates of early marriage and pregnancy, many of who marry before their high school graduation. Both communities are rural and have fewer available resources for the girls and mothers. And lastly, because of our experiences as volunteers and from the experiences of our counterparts and families we saw these topics as the most important. From there we decided to select 7 pairs from our region of Samegrelo and 7 pairs from the Adjara region. Samegrelo is in the north west of Georgia, and is primarily Georgian Orthodox. Adjara is in the south west of Georgia that also incorporates Muslim population
Once our topics were selected we worked with GLOW Georgia and various professional women throughout Georgia to create the curriculum and select guest speakers for the conference. The focus was to make sure to get the correct information out to the pairs while doing it in a culturally sensitive manner.
We finally held the three day conference in March 2017 were we selected 7 pairs from each region out of a pool of applicants to attend the conference. The ages for the girls ranged from 13 – 17, grades 8th – 11th, and they brought either their mother or a female guardian.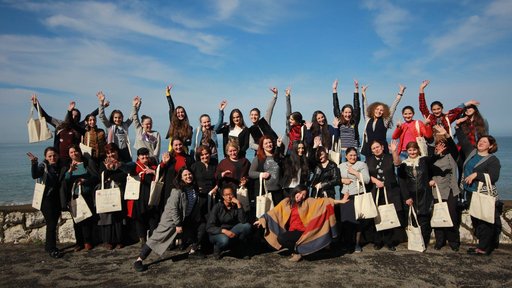 At the beginning of the conference we were all a little nervous that they wouldn't be active in the different activities we had planned or that they would only talk within their own groups, however, we were pleasantly surprised. The pairs were active throughout the whole conference, even when we had them put plaster on their faces for facemasks. They created new friendships; some of the mothers and girls have already planned trips to visit their new friends in their communities. They were always open to the new information they were given and engaged in asking questions. And most importantly they took the time to bond and work on understanding each other better.
During the conference the pairs participated in five different sessions, a university tour of all female led faculties – including STEM, three relationship-building activities and a farewell dinner.  And instead of me continuing to write about how the conference went I will let the words of our own participants tell about their experience attending: 
What I really liked the most is that we covered topics that at some point are hard to discuss with your own children. The session about hygiene and diseases was very helpful to kind of open the topic, so in the future I can continue talking about stuff like that with my daughter.

I didn't know that my daughter was this self-confident! It was a big surprise for me. I want to be friendlier in the future with her, so I can see all her hidden characteristics. I have become more motivated to help her in so many ways so she can become an independent girl, like the organizers.

I loved the conference, as it was my first conference to attend. My daughter saw that I could do something else rather than doing things at home and we became somehow closer than before. Also, I should mention that I enjoyed the session with the guest speaker because she covered some important topics that were hard to talk to my daughter with before. 

Thank you very much to everybody who thought of us and implemented this great project! It was very interesting to go through sessions and study how to co-operate with our own kids. I want to share all these gained knowledge to my friends when I go back home as effectively as you did here.

I loved the part when we went to the Shota Rustaveli University. The most surprising fact is that I didn't know my mom was so shy. In the future I want to work for the women who are victims of violence

The conference was very good, because during the conference I got a chance to know myself better. I loved the way the sessions were organized, mix of fun and knowledge. 

The conference will continue on under GLOW Georgia and spread out into all the regions throughout Georgia. 

Lastly, thank you mama for being my inspiration in life.