Cameroon
Projects in Cameroon
Agriculture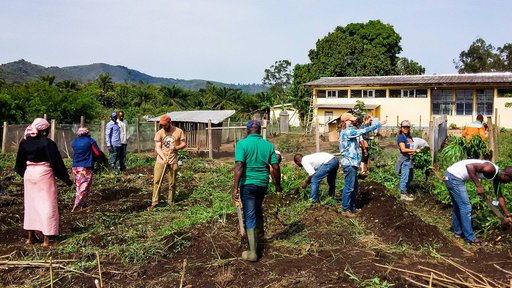 The Peace Corps Agriculture project supports the government's efforts to build and strengthen the capacity of smallholder farmers and in-school youth in the practice of sustainable integrated farming. The project goal is to ensure the food, nutrition, and income security of rural households. Volunteers work alongside farmers and youth to improve agricultural production, income and nutrition. They are assigned to farmers' organizations located in villages or small towns ranging from 500 to 3,000 inhabitants. They also work with nearby schools promoting school gardening.
---
Education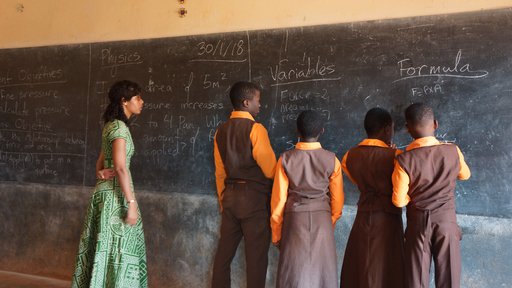 In the Education project Volunteers teach English, Math and science in a secondary school setting, promoting an environment where students excel in an inclusive and equitable learning culture and have the ability to transform opportunities into sustainable solutions. As Math and science teachers, Volunteers support students to attain math and science skills that will enable them access opportunities in science and technology. As English teachers, Volunteers support students to attain communication skills in English that will enable them access academic and professional opportunities. All Education Volunteers work collaboratively with teachers in communities of practice to improve teaching skills by promoting classroom management and engagement methods, student-centered techniques, gender equitable classroom practices, communitive English teaching or STEM teaching. Finally Volunteers work with communities to improve their involvement in student learning and school improvement.
---
Health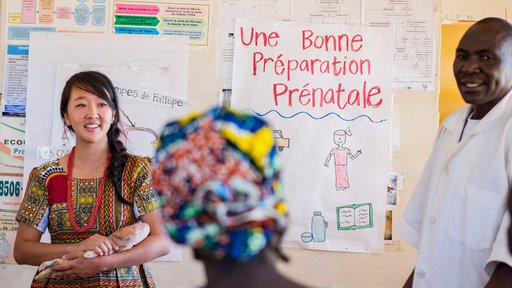 The goal of the Community Health Project is to end preventable child and maternal deaths and attain an AIDS-free generation. In their capacity as Community Health Educators, Volunteers will support the following program objectives:
1. Increase the knowledge and skills of women of childbearing age to adopt practices that contribute to a healthy pregnancy, safe delivery and a healthy newborn;
2. Increase the knowledge and skills of caregivers to keep children under five healthy;
3. Prevent new HIV infections among 10-24 year old, utilizing gender-specific approaches and engaging their families;
4. Increase access, knowledge and skills of people living with or affected by HIV/AIDS, including orphans and vulnerable children and their families, to improve their well-being and resilience within their communities.
---
President's Emergency Plan for AIDS Relief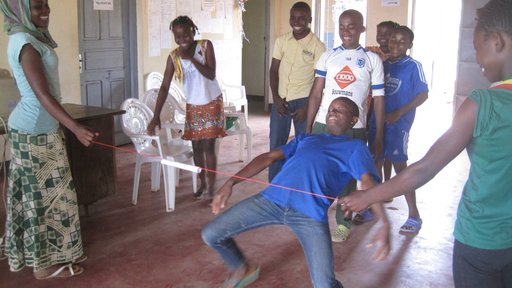 Regardless of project area, all Volunteers in Cameroon are involved in HIV/AIDS programming. The focus is on providing primary prevention services to adolescents and young people 10-24 years of age. Interventions focus on providing age/sex appropriate education on HIV, life skills, youth sexual and reproductive health and condom programming. Other components of the primary prevention service package include promotion of positive gender norms, sexual and gender based violence prevention. Volunteers and their counterparts receive prior training on various participatory methodologies and curriculums, which they use to implement primary prevention activities. Depending on their sites, sectors, and host institutions, Volunteers work with in-school and out-of-school adolescents and youth.
---
Small Project Assistance Program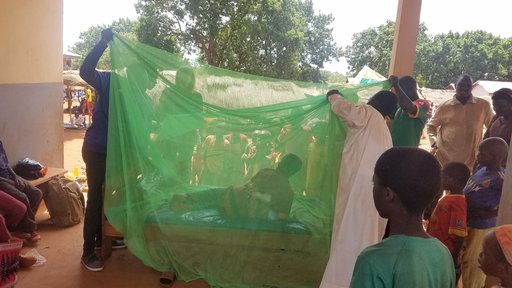 Through the Small Project Assistance Program, Volunteers can do activities to stomp out malaria. The Stomp Out Malaria initiative aims at revitalizing the fight against malaria and assisting the Government of Cameroon in reducing morbidity and mortality due to the disease. Volunteers across all sectors develop and implement creative evidence-based interventions that promote behavior change among community members. Some of these interventions include bed net hang up campaigns, malaria club activities, Grassroots Soccer games, malaria murals, wall of fame projects, training of community health workers and translation of malaria prevention resources into local languages.
---