The Beginning of the Story
The story and the impact of Peace Corps in Viet Nam comes to life when Peace Corps Volunteers are here—living in communities, teaching in schools, learning to speak Vietnamese, residing as members of host families, and integrating into life in Viet Nam.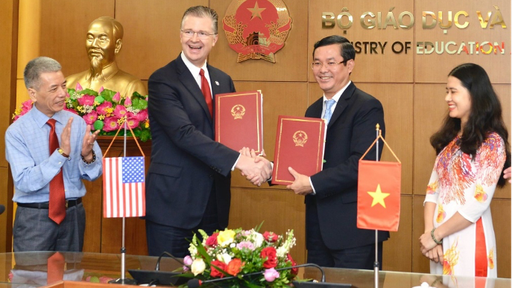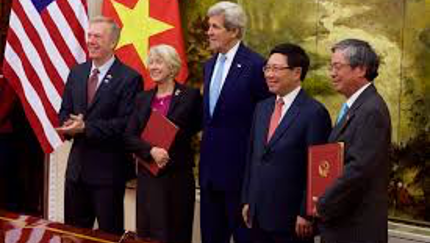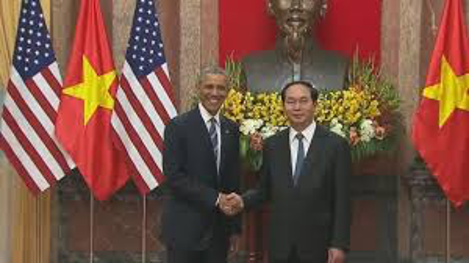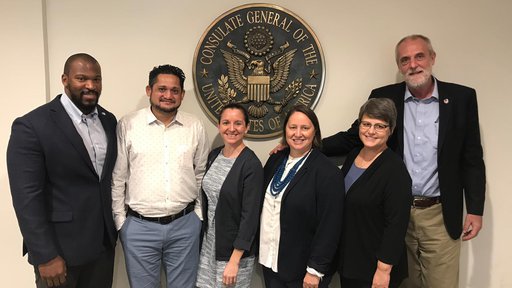 For now, we will share some information about how we got here -- to the point that we are recruiting our inaugural cohort of Peace Corps Volunteers to serve in Viet Nam. As a Vietnamese colleague shared with us, Peace Corps Viet Nam becoming a reality represents decades of work and has involved hundreds of people who had a collective vision for the significance of bringing Peace Corps to Viet Nam.
Key events related to the start-up of Peace Corps Viet Nam:
2004-2006
His Excellency Le Van Bang, Vice Minister of Foreign Affairs of Viet Nam formally invited Peace Corps to Viet Nam; the Ministry of Education and Training was identified as the host supporting a Peace Corps new country assessment.
2006
The first Peace Corps new country assessment was conducted by a four-person team led by then Peace Corps Thailand Country Director, John L. Williams. The report concluded that Viet Nam would provide a welcoming environment in which Volunteers could be successful.
2006-2016
Negotiations of the bilateral agreement.
May 24, 2016
The bilateral agreement setting forth the framework for Peace Corps Viet Nam was signed between the Peace Corps and the Government of Viet Nam. The agreement was signed during President Obama's only official trip to Viet Nam. The President was accompanied by then Secretary of State John Kerry. The Peace Corps delegation was led by Peace Corps Director Carrie Hessler-Radelet and included Associate General Counsel Lien Galloway, and Keri Lowry, the Regional Director for Peace Corps' Europe, Mediterranean and Asia (EMA) Region. The agreement was signed by Director Hessler-Radelet and Viet Nam's Ambassador to the United States, Pham Quang Vinh.
2019
A second Peace Corps assessment was conducted by a six-person team led by Mark Vander Vort, the Chief of Operations for Peace Corps' EMA Region. The assessment team reaffirmed that it was appropriate to open Peace Corps in Viet Nam, and negotiations continued toward an Implementing Agreement.
July 10, 2020 and July 17, 2020
An Implementing Agreement setting forth the operational plan for Peace Corps in Viet Nam was signed. Due to COVID, the agreement was signed on two dates.
July 10, 2020 the Vice Minister of Education and Training Nguyen Van Phuc signed the Agreement in Ha Noi, Viet Nam in the physical presence of US Ambassador Daniel Kritenbrink, and virtual presence of Peace Corps Director Jody Olsen.
July 17, 2020 the agreement was signed in ink by Director Olsen during a small event held at the Peace Corps office in Washington, D.C. The Signing was witnessed in person and virtually by representatives from the Government of Viet Nam, the U.S. Department of State, and Peace Corps leadership.
October-December 2020
The Peace Corps launch team assembles in Ha Noi, Viet Nam. The team includes Kate Becker, Country Director; Adam Silver, the Director of Management and Operations; and, Luis Humberto Valadez, the Director of Programming and Training. Temporary duty team members soon follow.
March 2, 2021
Recruitment for the local staff team begins.
April 22, 2021
The lease is signed establishing the representational office for Peace Corps Viet Nam.
May 8, 2021
Peace Corps begins recruiting the inaugural cohort of Peace Corps Volunteers.
History will continue to be written as the next steps lead to the arrival of our first cohort in October 2022. Stakeholders from both the United States and Viet Nam will be cheering on the inaugural group of Peace Corps Viet Nam Volunteers as this first group settles into teaching in communities throughout the districts of the Ha Noi province. We all look forward to the stories that will soon be ready to be told.