Viet Nam
Projects in Viet Nam
Education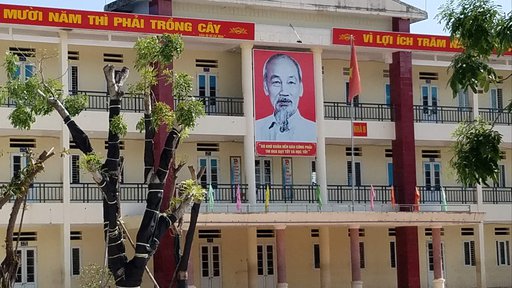 Peace Corps Viet Nam's English Education Project has as its goal that students attain the communication skills in English necessary to access academic and/or professional opportunities. Peace Corps Volunteers will be assigned to schools in rural communities to work on the following objectives:
Increase the English proficiency of English teachers and use of English in the classroom.
Increase the capacity of teachers to use general and/or English teaching skills.
Increase achievement of students in English, particularly speaking and comprehension skills.
All Volunteers will work towards these goals by co-planning and co-teaching English classes at their assigned secondary school. These objectives will also be achieved through formal and informal activities that are identified and prioritized by school leadership and counterpart teacher. These may include designing, adapting and/or piloting learning materials; co-facilitating extracurricular activities, events, and recreational activities that create opportunities for practicing and improving English language skills; model teaching and peer observation; and simply engaging in daily conversations with teaching colleagues and students, in English, over the course of their two year assignment.
Peace Corps Viet Nam's English Education project is a strategic fit to the Viet Nam's and the Ministry of Education and Training's (MOET) national priorities. Strong English language skills increase educational and professional opportunities for citizens of Viet Nam. MOET has prioritized foreign language instruction since 2008. The education system is shifting from 7-year to 10-year curricula in English language instruction; new competency standards have been set for teachers and college graduates. Families that have access and financial means invest in many hours of private tutoring. Yet students and teachers of English all over Viet Nam struggle to meet basic standards.
---