From wildest dream to reality
My transition from Peace Corps to Peace Corps Response felt natural.
As a Peace Corps Volunteer, I worked with a small wildlife reserve in central Malawi. A big part of my job was to help develop solutions to problems in the area, including the relationship between the park and its 12 border communities. 
I loved it. It was my dream come true to work in a wildlife reserve in sub-Saharan Africa. But I had, admittedly, romanticized the idea and did not anticipate the difficulties that came with working in wildlife conservation at the ground level. I came to know those realities.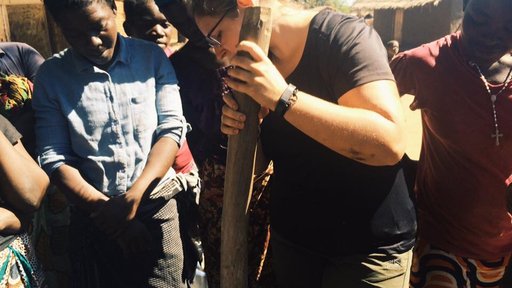 I learned from my counterparts at the park who had seen poaching firsthand and had been the victims of retaliation. I also learned from my neighbors who were doing the poaching. I listened as they told me why, when they knew it was wrong and that they were risking imprisonment, they felt they had no alternative. 

Together with my community outreach counterpart, we cycled around to the border communities to teach new skills that could deter wildlife crime from being committed. Because our park suffered from an abundance of wood poaching, we focused on projects like briquette-making (a fuel alternative using natural and locally available materials) and improved cookstoves, educated about conservation and nurtured a relationship between the park and communities that was anchored by communication, trust and respect.
Local leaders, like my former counterpart, continue to teach programs around the communities. They are doing their best to keep the work alive. 
That wildlife reserve was connected to a conservation organization called the Lilongwe Wildlife Trust (LWT). The LWT works throughout Malawi in the areas of wildlife research, welfare and rescue, law enforcement, and conservation education and advocacy. When an opportunity came up, I was able to secure a position as National Education Coordinator through Peace Corps Response, thus continuing on and growing in the field that is my passion.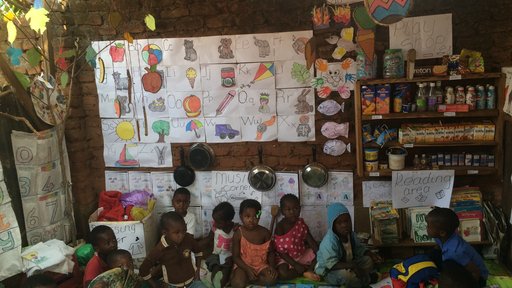 In Lilongwe, life is different. Before, I was living in a brick hut with no electricity in triple-digit temperatures. Now, I live in a duplex with a toilet, stove and fan. The work is more fast-paced and intense, and the team is much larger. But at its heart, the work is much the same. 

Our conservation education team works with a women's group that makes and sells briquettes every week. We've delivered seven different conservation education modules to nearly 400 schools around the country, including those surrounding the wildlife reserve where I was based. We also work with law enforcement and community groups to do sensitization trainings and workshops that help combat trafficking, bush meat and deforestation.
One of my personal successes has been the introduction of the Perivoli Schools Trust, which helps nursery school teachers restructure their classrooms and curriculum using waste and naturally available materials, utilizing play as the most important component. The eight-module program teaches skills like creating books from old calendars and instruments from old cans and seeds, visual timetables and activity corners. We began in Lilongwe in January 2017 with three trainers and have graduated 80 teachers thus far. This month, we'll add 10 more trainers and 250 more teachers to the program.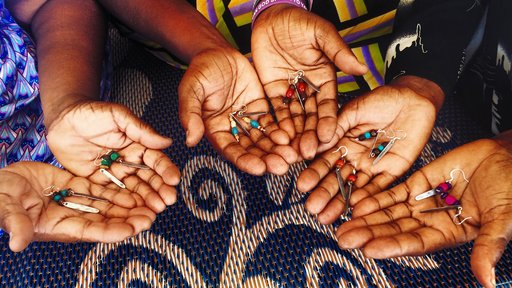 I've also been able to stretch my creative wings by making jewelry from recycled snare wire. The wire, used to trap animals, is confiscated from parks. Once in Lilongwe, it's hammered flat or spiraled, and together with my landlady's retired women's group, we make earrings and bracelets to sell. All the proceeds go in support of LWT's Wildlife Emergency Response Unit, which works around the country to protect Malawi's wildlife. 

By chasing my wildest dream, I was able to turn it into reality. I'm able to work in a field that I love and am passionate about, and the Peace Corps has supported me every step of the way. Choosing to stay a third year has opened so many doors and has created opportunities that I could never have thought possible. It will be a part of my life forever and I could not be more grateful for the lessons and love that I've experienced in Malawi.