Why you should include all sectors you're interested in on your application (not just the ones in which you have experience!)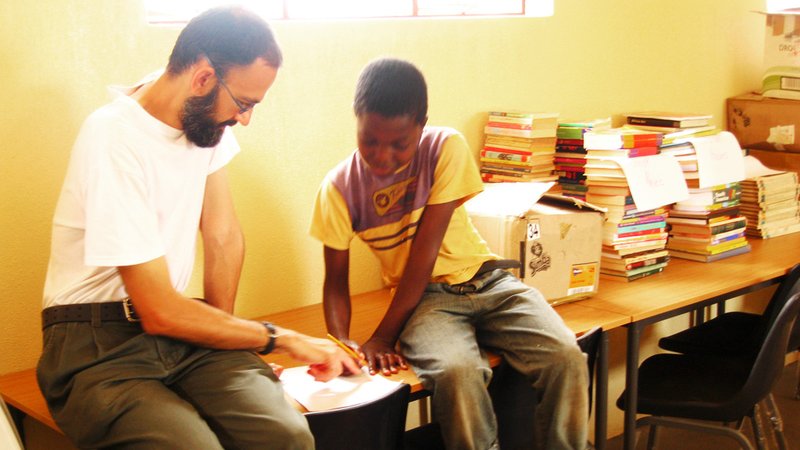 Dec. 27, 2017
This helps us sort your application if you applied to go where you are needed most, and it can help us re-sort your application if you weren't selected for the position to which you originally applied but are interested in being considered for other positions.
Sometimes in that sorting (or re-sorting) process, we get a question from candidates who feel a little nervous about their qualifications for a position: "Did the Peace Corps make a mistake when they placed me under consideration for this position?" 
It's a fair question! But it also has a straightforward answer.
One of the most common "required skills" for a Peace Corps position is that a candidate simply express interest in working in a particular sector. We often call these positions "interest only" positions because one of the most important requirements is that you simply state an interest in working in that sector.
So now you may be asking, "How will I be an effective Volunteer working in a sector that I don't have any experience in?" The answer is technical training, coupled with an individual's motivation. 
The Peace Corps offers one of the most comprehensive training programs of any professional organization. This training period, during your first 10 to 12 weeks in your country of service, is called pre-service training. One of the main components of pre-service training is technical training or, in other words, how to do your job. 
The Peace Corps' training program is so strong that for many positions we feel confident we can train up Volunteers who are motivated to do the job. For example, for an "interest only" teaching position you will receive extensive technical training on classroom managements strategies, teaching methodologies, the curriculum used in your schools, how to team-teach with other educators in your community, etc. You will also get opportunities to practice your newly learned skills in the training environment.
Our best advice is to include every sector in which you are interested on your application and trust the process. Don't feel the need to limit your application to only the sectors you have experience in. And if you're reading this after you've applied and you want to update your sector flexibility, simply contact your placement officer or recruiter and we can note your updated flexibility in your application.
As there are many "interest only" positions to be filled, we hope to see all of your applications submitted by the January 1 application deadline!
Ready to start your Peace Corps journey? Connect with a recruiter today.