I was probably 8 years old the first time I told my mom I wanted to join the Peace Corps, and I don't think it came as any surprise to her. I grew up with "Peace Corps" being a regular part of my family's vocabulary.
Both of my parents are Returned Peace Corps Volunteers, having served in Lesotho from 1981-83. In more recent years, they have also served with Peace Corps Response in China, Namibia and Rwanda. Throughout my youth I always loved seeing their photos and hearing them reminisce about their service around the family dinner table.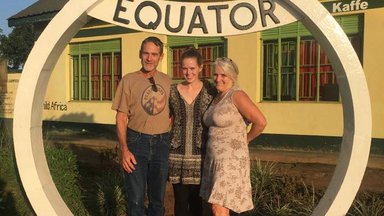 In the 20 some years since I first voiced my childhood dreams, I've discovered a lot about myself. I've explored my own privileges and built skills that help me to use those privileges in ways that respect and honor those I serve. Each and every day, I try to assess my motives and ensure that my work is focused on my community's needs and desires and not simply based on my own perspective and cultural lens. And in this effort, I often make mistakes.
But what I always come back to, and what drives me to own up to my mistakes and face such challenges, is something my mother has shown me time and time again: There is always kindness to be shared.
In sharing kindness, we create connection, and such connection can traverse land and sea; it can build trust and foster meaning in our lives. To listen and to learn from another -- to honor, to respect, and to love -- is one of the greatest gifts one can ever know.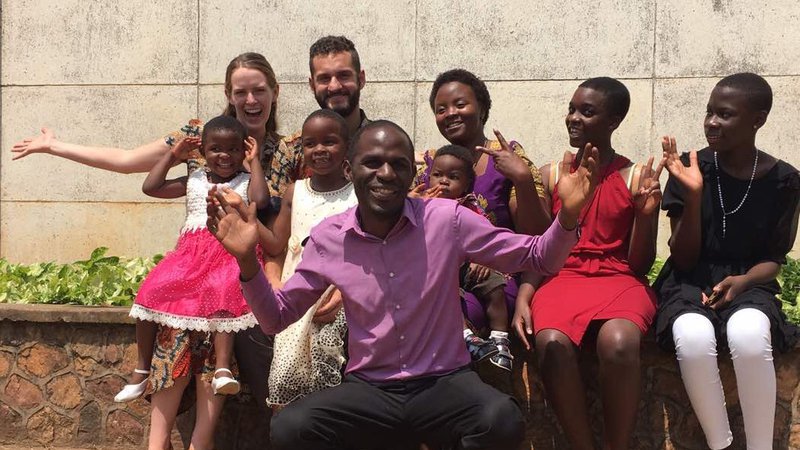 It was with this understanding that I swore in as an English Literacy Specialist in January 2018 alongside my husband, Anton Schneider. Now in the midst of my second year of service in Uganda, I have taught countless library and phonics lessons, facilitated literacy workshops, coached girls' soccer, and partnered with my school to host a community-wide World Malaria Day event. However, while all of this work is valuable, the most important part of my service remains the connections I have made through kindness shared.
Our host family, who we lived with during language training, has become our real family. We celebrate holidays and birthdays with them and see them as often as we can. My coworkers have become my greatest support system in all of my efforts. They have opened their hearts and their school to me in the most generous way, offering guidance and love on a daily basis. My fellow PCVs have given me endless laughter and joy, while always reminding me to hold myself accountable both in my thoughts and in my actions.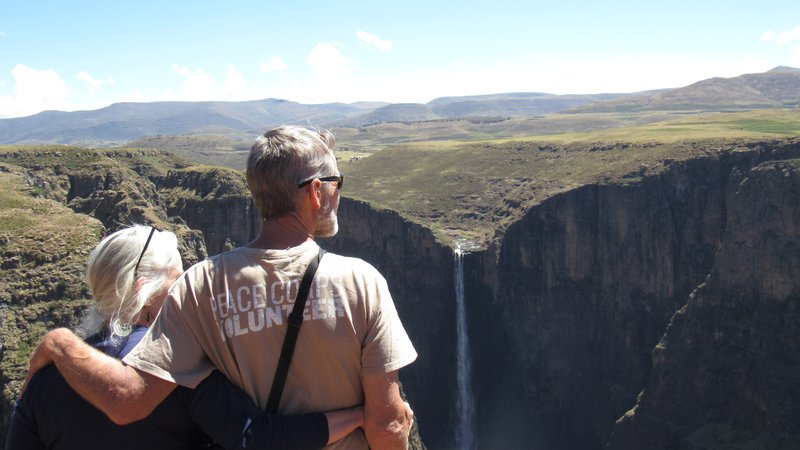 Bridging cultures, sharing experiences, growing and learning together – these are the things that keep us going. These are the things that have made my Peace Corps service so meaningful. These are the things my parents so vividly recalled about their days in Lesotho. There was always kindness to be shared, and there always will be.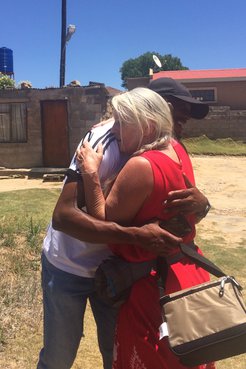 This past December my husband and I were privileged to travel to Lesotho with my parents – it was their first time returning to the country in 35 years. Despite the time and distance, despite the lost communication, the human connections prevailed. One of my favorite moments of the trip was witnessing the embrace between my parents and a now full-grown man who had last seen them at the age of 10. This was a moment of raw emotion, of joy and of love. It was the kind of thing only kindness can create.
I want to express my endless gratitude for my mother, for the values she instilled in me, and for the inspiration she has given me. I thank her, and I thank all the mothers around the world who build us up each day and teach us how to open our hearts to true and honest human connection.