What 39 years with Peace Corps Tanzania has taught me
I was a Peace Corps staff member in Tanzania for nearly 40 years and, in my time, I've worked with many groups of Peace Corps Volunteers and staff at all levels. I believe the Peace Corps is an agency that has cared for and touched lives of many communities in Tanzania.
Through the friendship between the late Presidents John F. Kennedy and Mwalimu Julius Nyerere, Tanzania was one of the first countries to receive Volunteers in 1961. Since then, volunteerism has allowed many Tanzanians to benefit through knowledge, friendships, and cultural exchange.
I am proud to say I am one of them.
I have gained knowledge and broad experience on American culture and social life through my connections with Volunteers, and that has had a positive impact on me. The commitment, perseverance, and adaptability shown by Volunteers inspired me to serve in my village of Bugombe. Having gained the spirit of volunteering, I am now mobilizing members of my village to participate in volunteer work that includes repairing school buildings, health centers, and providing building materials for new classrooms. In addition, I support education for young girls in my village, and help acquire uniforms, textbooks, and school supplies for many of them. I also support women in my village by teaching them skills for income-generation activities.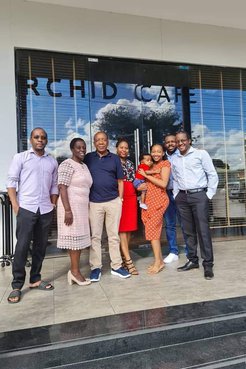 During my career at the Peace Corps, I met with top government officials including President Mwalimu Julius Nyerere, politicians, businessmen and women, and leaders of various organizations and communities. This broadened my knowledge on local and national government policies and processes. I shared this knowledge with my colleagues at work. In turn, this helped us secure work permits and Peace Corps Volunteer placements.

I also visited various countries such as Kenya, Burundi, South Africa, Rwanda, Senegal, and the United States as a Peace Corps staff member. On these work travels I provided technical assistance and participated in training activities.

Additionally, I hosted American members of our staff and Peace Corps Volunteers in my home for dinners and other social and cultural activities.

Working at the Peace Corps was not without its challenges. Working with government officials was not always easy and whenever new Peace Corps Volunteers and new staff arrived in country, they faced the obstacles of not knowing the language and culture, which sometimes caused them frustrations.
This is where I applied understanding, patience, tolerance, and flexibility. Now I understand the importance of having these skills when working with diverse groups of people. Despite the challenges and problems that I faced, my 39 years with the Peace Corps have been some of the most valuable in my life.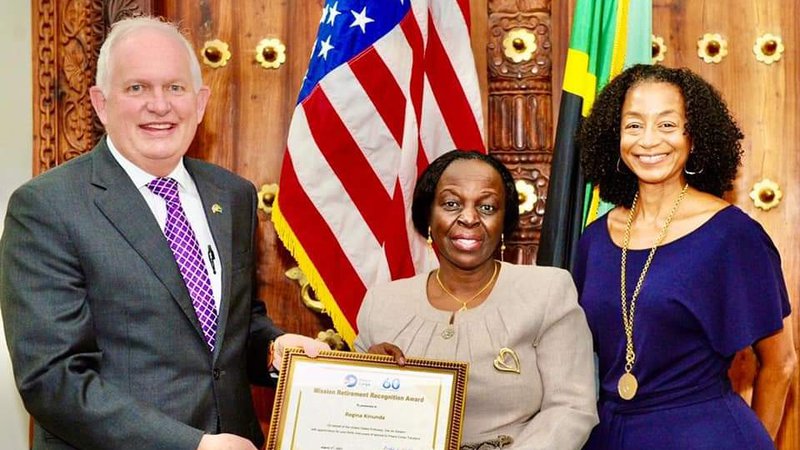 ---