Virtual Valentine's Day: Serving in Peace Corps Response without my partner
I was sweaty and dirty, but smiling. I might not have been with the person I loved the most, but I was doing the thing I loved the most: working in malaria prevention.
Being a Peace Corps Volunteer gives you the opportunity to be completely and wholly yourself. In my case, at least, that meant discovering who that self was. Besides the stress of learning new languages, adjusting to new living situations, and learning a new job, you also leave everything you once knew behind.
When I left for my two-year service in Uganda in 2015, I expected to spend most of my time away from other Americans. What I didn't expect was how that might change me. Without electricity, I wasn't spending my nights watching reality television or being influenced by social media. I was living slowly. To pass the time, I sat with my Ugandan friends in our community and, gradually, I became blissfully unaware of the things that would have clogged my mind back home like what new jobs people had, who was dating whom, and everything else that had seemed to automatically come along with being a single American woman in her 20s.
In Uganda, once I adjusted to the different pace and lack of outside influences, I noticed I was happy. Truly happy. There were days when I sat on woven mats with my neighbors, my feet caked with dirt, and felt none of the self-consciousness I would have in my old life. It was freeing. In those moments, I felt a mad and profound love for the woman I was becoming.
I didn't join the Peace Corps to fall in love with anyone other than this new version of myself. But there was Reeve. We'd been in the same language training class with five other Volunteers, and we'd all bonded hard. When we departed for our sites, we maintained that bond. One by one, though, the other five changed sites or left Uganda. Not Reeve. Not me. We stayed friends. No one was more surprised than I when, after 16 months of transforming myself, I found myself in love with him.
We'd been friends for so long already and had supported each other through hardships as serious as losing loved ones back home to annoyances like stolen bikes and broken solar panels. Maybe this was why instead of showering each other with gifts and going out to fancy dinners, our courtship was simple. Reeve would pack himself onto a crowded minibus for the hour's ride to my site, bearing gifts like fresh popcorn, roasted maize and, once, a spectacularly cold Coca-Cola.
I traveled to his site, too, which was a treat because he had a real shower and electricity. There, we would venture out to our favorite local restaurant or spend hours sitting in front of his fan. On really hot days, when the fan just wasn't enough, we'd climb into a washing bin full of water and just sit. We were our happiest when we were doing nothing at all. Unlike previous relationships, I wasn't afraid of acting a certain way, or getting him the right gifts, or impressing him. By the time we started dating, there was nothing left to reveal.
One night, after dating for only two months, we found ourselves in my small house, lit only by a flickering candle, dancing together. I remember the way it felt to know that I would spend the rest of my life dancing with this man.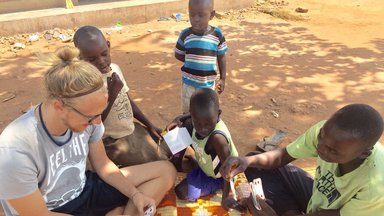 Although we had only been dating for nine months, we never once questioned if we would stay together when our Peace Corps service came to a close in 2017. It only meant there was one more thing to consider when determining next steps—friends at home, family, career moves, and each other. I knew I wasn't ready to go home yet, and when a Peace Corps Response position for a malaria coordinator opened up in Malawi, I knew I'd regret not taking it.
Meanwhile, Reeve wanted to be back home with family as he applied and prepared for graduate school. Neither of us thought to ask the other to sacrifice their dream. I went to Malawi and Reeve went home. We knew it would be a long and lonely year apart, but neither of us faltered.
We both experienced a different kind of culture shock: his experience as a Volunteer gave him a better understanding of what I was going through, but there were times I could not believe how different our lives had suddenly become. It was a hard lesson in the fact that life moves on. He was experiencing things I sometimes felt we should be experiencing together. It didn't often feel like a sacrifice to be apart, but when it did, it felt awful. My bad days were infinitely worse without his support, but I never questioned my choice.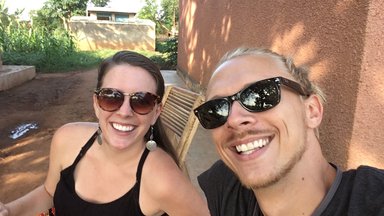 My life went on, too. I loved my work and I loved Malawi. Days turned into weeks, then months. Suddenly, it was February and I found myself packed in a minibus bumping across Malawi on Valentine's Day. I was sweaty and dirty, but smiling. I might not have been with the person I loved the most, but I was doing the thing I loved the most: working in malaria prevention.
And then the year was over and we reunited in September 2018. We found jobs in Washington, D.C. and moved in together. Life in the States came with a whole new set of challenges—rent, job security, stressful commutes, and a whole new set of friends and colleagues. We reminded each other of all we'd been though and thought that even on those days when nothing was going right, at least we were together. That's all we needed.
About a month ago, Reeve and I got engaged. That long distance year—during which we overcame so many challenges and realized so much personal and relationship growth—gave me the confidence to, without hesitation, make this kind of commitment to someone I love.
People often ask if I would do it all over again. Without any delay, I say yes. Three years away from my family and friends meant I missed out on weddings, major milestones, and losing loved ones. The year I spent away from Reeve did not come without challenges, but it showed me that I am capable of just about anything, and together, I know we have so much more to achieve.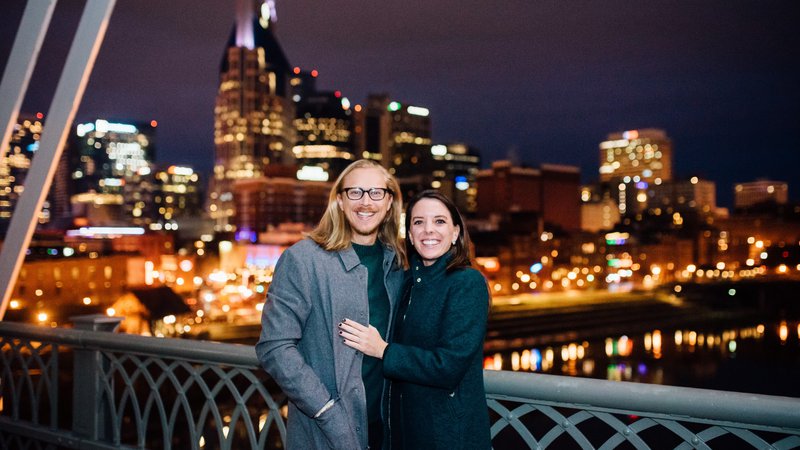 ---