Using music therapy techniques to teach holistic wellness classes in Fiji
Life in Fiji begins with rhythm, whether it is mothers patting their baby's bums to get them to sleep or hearing the village lali (traditional drum of the south pacific, pronounced "lah-lee") proclaim morning devotionals at 5:30 a.m.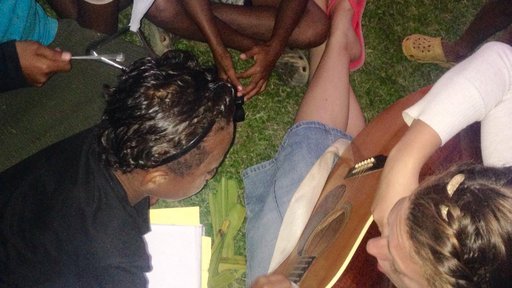 Every breath and every day in Fiji begins with music.
There is something inherently special about music; scientists have spent decades trying to quantify the "it" quality of music. It makes you want to dance, changes your emotions, transports you to another country, transports you to another time and can remind you of that one memory you forgot you remembered.
Following World Wars I and II, a few musicians began treating shell shock (currently known as post-traumatic stress disorder) through music. From this, the field of music therapy was created.
It's still a relatively new field in the United States, with only around 7,000 practicing music therapists. In order to be a music therapist in the U.S., one must complete at least a four-year degree, a practicum, a 1,200-hour internship and pass a board certification exam.
I don't remember a specific moment when I learned about the music therapy field, but I do remember that when I was choosing my undergraduate degrees of Bachelor of Arts in Music and Bachelor of Arts in Psychology, I figured that the only profession I could possibly go into was music therapy. During my master's of music therapy, I learned that music therapy was using music to reach a non-music goal. I learned to use music to reach goals with people with developmental disabilities and psychiatric disorders, older adults, the medical field, holistic wellness and trauma. I completed my internship working with trauma and had an amazing internship director who encouraged me to think toward the bigger picture. I had always wanted to apply to the Peace Corps, and the timing just seemed right.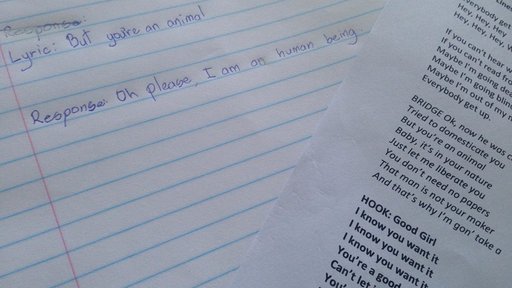 Music seemed to be magical! The very first day I arrived in my host village with a guitar, I was swarmed by children and ended up singing "Let It Go" from Disney's "Frozen" at least five times. Music created an instant bond and instant cultural integration; I may not speak their language very well, but everyone loves music. 

In Fiji, most Volunteers teach in either primary or secondary schools teaching holistic wellness education courses. I teach these classes, plus music classes at a secondary school with around 200 students. Our emphasis is on life skills and sexual reproductive health education. Sexual reproductive health is taboo to talk about in Fiji, so music offers a beautiful barrier; I'm not discussing the taboo topic, but the music or the artist is. Students are more inclined to answer questions about music than questions about them personally.
Most of the time, I use music therapy techniques such as lyric analysis to enhance critical thinking skills in regards to life skills, singing to boost self-esteem or songwriting to increase confidence. For just about every topic in our classes, from resilience to sexual health to community safety, there is always a song for that topic. And in Fiji, there is most definitely a reggae remixed version on the internet somewhere. We talk about the lyrics and emotions; emotional identification is a precursor to understanding empathy and sympathy.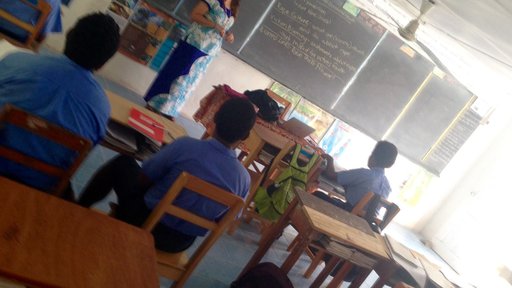 My favorite lesson uses the song "Blurred Lines" by Robin Thicke and Pharrell to discuss consent, rape culture and victim blaming. It's a fun and catchy song – it makes you want to dance – but the lyrics aren't the best. In fact, there is no "blurred line" on consent.

The students underline one lyric they really enjoy and at the end, they have to imagine that someone is saying that to them in real life. What would they do? How would they say no? They get really into it and really own their decisions.
I've also used music to talk about puberty ("Hot and Cold" by Katy Perry), healthy relationships ("Hello" by Adele), goal setting ("Drive" by Incubus) and much more.
Music is magical. It creates this instant bond and my integration is enhanced when I go out of the way to use reggae versions or Fijian songs. It is a true sign of respect. It's also a positive reinforcer; when my students misbehave, I remove music from the lessons and they quickly change their behaviors.
I owe my incredible experience, success in the classroom and cultural integration in the Peace Corps to the training I received as a music therapist. 
---
You could be serving a community overseas by this time next year.