Peace Corps Prep: A Service on Hold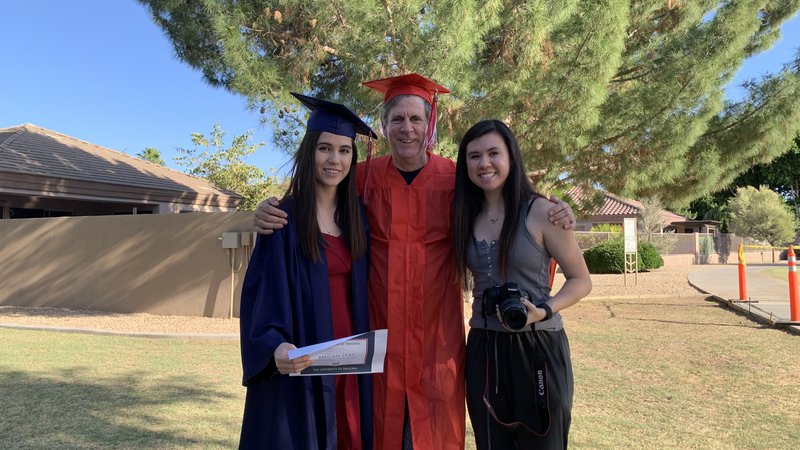 Sept. 28, 2020
When I was in high school, my friend confided in me that she wanted to join the Peace Corps. I didn't know what it was; I thought it was a branch of the military.
After she finished laughing at me, she explained what the Peace Corps was and told me about the impact it had on the world and the grand experiences volunteers lived out. At the time, I was the president of a community service club. While I loved this club, it was very episodic. We would go someplace, help for a few hours, and then come back the next month to do it again. We never saw the large-scale effects of our actions.
I decided I was going to join my friend in applying for the Peace Corps. It was the perfect way to make a long-term contribution to a community while becoming more culturally aware. I understood the challenge it posed, and I was excited by it.
In my junior year at the University of Arizona, I discovered the Peace Corps Prep Program (PCPP). Perfect! The Peace Corps has a relatively low acceptance rate, so I welcomed any resource that could help me achieve my dream. And what a resource it was!
The leadership of the PCPP at UofA were so welcoming and helpful. I was able to meet returned Peace Corps Volunteers (RPCVs) who gave me insight on what was fulfilling and meaningful about their experiences as well as what was challenging. By interacting with different RPCVs, I was able to decide for myself what I wanted to do, where I wanted to go, and what kind of impact I hoped to make.
Later, I got to know Peace Corps recruiter Hannah Martin. As a recruiter, she was perhaps my most valuable resource. Hannah took the time to help me again and again on my application. She made sure my resume was competitive, and she read and helped me revise my motivational statement until we both determined it conveyed what I wanted to say. While I was being considered as a maternal/child health and HIV/AIDS educator in Zambia, she helped me with a mock interview because I was nervous about the real one. She was one of the first people I wanted to tell when I received my invitation to serve.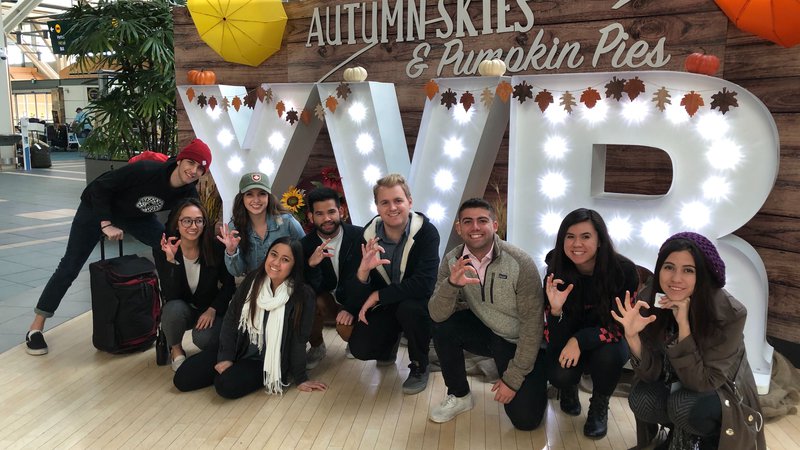 Afterwards, I was put in contact with Gabriel Camacho, an RPCV who served in the same area and with the same project that I was invited to. He was able to answer all my questions from the weather, to the culture, to how to handle homesickness. He calmed me down when I was nervous about leaving my family, but I never felt he was pushing me into anything. He enlightened me on some of his greatest experiences but also talked about the sacrifices. He cemented my resolve that I was doing the right thing.
I obtained legal and medical clearance and was set to leave on August 16, 2020.
Then the pandemic began gaining traction. I felt nervous. If I wasn't allowed to leave my own house, what were the odds I'd be able to travel around the world?
I got an email. My departure date was postponed by three months. I want to apply to medical school after Peace Corps. A postponed return date might make that difficult, but still doable. I was glad the Peace Corps was being safe, especially since I'd be working with immunocompromised HIV patients.
I got a second email. My departure date was postponed another year. I was less comfortable with that. What would I do for a year?
I got a third email. They needed my decision by the end of the month.
On one hand, this is something I've been working toward for years. I was ready and excited. On the other, COVID-19 is raging. It doesn't seem to be getting better, and I don't know when it will. What if I keep putting my life on hold for a pandemic that takes years to resolve?
After taking the full month to wrestle with this "catch-22," I made the difficult decision to withdraw.
In the meantime, I'll apply to medical school and when I graduate, I intend to reapply to the Peace Corps. I'll be armed with real medical knowledge and experience, which will allow me to make a greater contribution. I believe it's especially important for physicians to have global experience and understand different perspectives and cultures. Medicine isn't just about physiology, it's about compassion, empathy, and understanding.
So, while current circumstances are not ideal, the Peace Corps is not something I have given up on. It's still an important goal I will strive to achieve, and I cannot wait to try again!