Partnering with young people as a health Volunteer in Cambodia
When I first arrived to my little village in Cambodia, I was convinced that I would spend hours at the health center every day because I am a community health education Volunteer. Little did I know, I would be doing so much more than I could've imagined.
Within the first few weeks of my arrival, I realized that I needed to get out of my comfort zone to thoroughly understand what my community needs. When someone approaches me with teaching opportunities or invites me to event, I accept them all because I want to explore all possible options to better serve my community. This mindset led to opportunities to teach several informal English classes for a variety of ages. I also ended up teaching health and English at my local primary school and high school.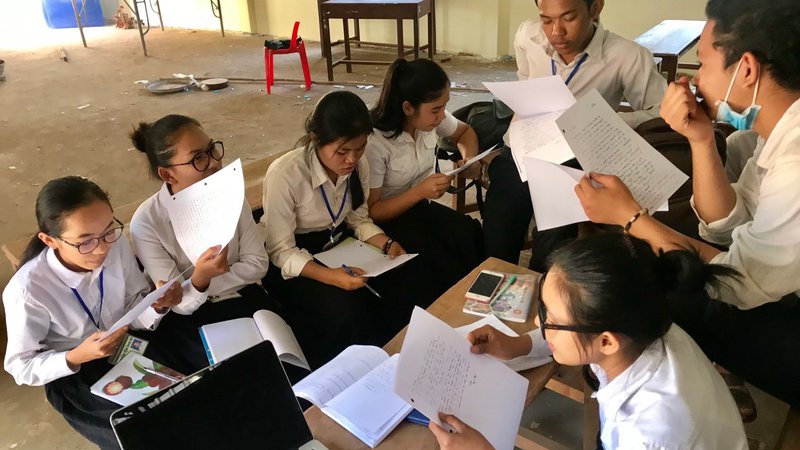 Since the beginning of my teaching adventure, there were students who stood out to me. They went above and beyond to meet with me and practice English. Even in the midst of exams and studying, they dedicated their Sunday afternoons to learning another language. For the first two months, I only taught them English; it was their summer break and they had time to learn.
However, once the school year began they began English classes at school and I did not want to burden them or confuse them by teaching additional lessons. However, they wanted to continue spending time with me.
That is when I decided to create a proper club, but with my students as the main decision makers. During our first official meeting, we wrote the club's goals and bylaws. Every student has similar, yet unique, interests. Together, we decided that we were going to create a club where they could learn about anything and everything. My students and I named the club Cambodian Youth Leadership (CYL) club.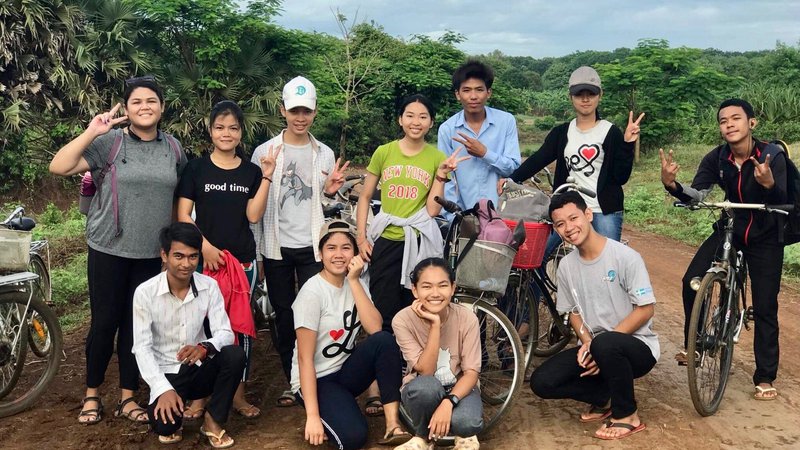 In CYL club, we learn about leadership, self-development, problem solving and we practice English. We also gain new experiences through activities such as impromptu speeches, research projects, recording videos, retreats and celebrating international holidays together.
In March 2018, CYL members successfully completed the biggest challenge I've given them thus far: hosting a workshop for university preparation! It took me two weeks to teach CYL members about resumes, personal statements, scholarships and how to host a successful event.
With my intermediate Khmer and their intermediate English skills, we were able to communicate with each other. However, since my Khmer isn't fluent and our target audience's English skills aren't strong either, we decided that the CYL members would be translators for each portion of the workshop.
It was then that I had an idea: maybe they could do the presentation themselves with a bit more encouragement and training. While they were nervous, they all agreed to take on this major leadership activity. Some were more nervous than others, especially because they have never spoken publicly or taken a leadership role.
It took them two additional weeks to master each of their assigned tasks. I already knew that they were hardworking students, but I was so surprised and impressed by how diligent they were preparing their tasks. They asked to meet with me during their lunch breaks and free periods to practice, and they messaged me every day to ask questions or get confirmations.
The workshop ended up being a success! They dealt with the unexpected situations well, and performed their parts perfectly.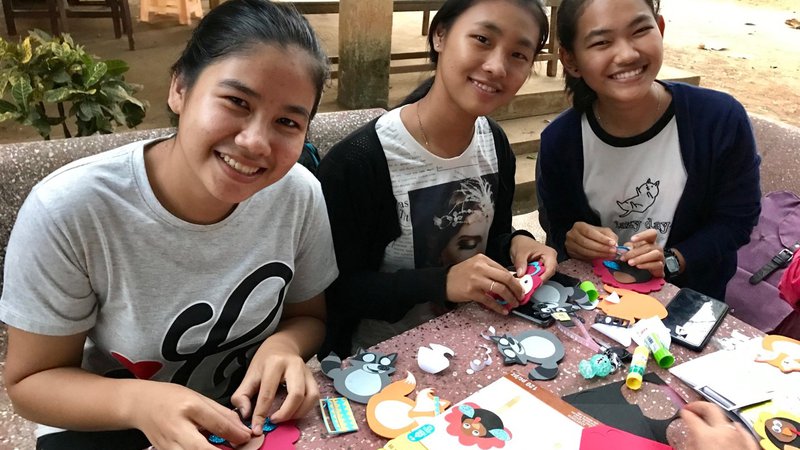 Words can't fully describe how proud I am of them! Over the past two years, I have seen these students transform from timid teenagers to confident and mature young adults. Not only are they my closest students, they have also become my friends. In the end, the hardest thing about coming to Cambodia for me will be leaving them all in a few months when I finish my service.