Painting business as a force for good: An RPCV applies lessons from service to her MBA
If I were to paint a picture of where I spent 24 months as a Peace Corps Volunteer, I would paint steep, green mountains and snow-capped peaks—simultaneously beautiful and, at times, severe.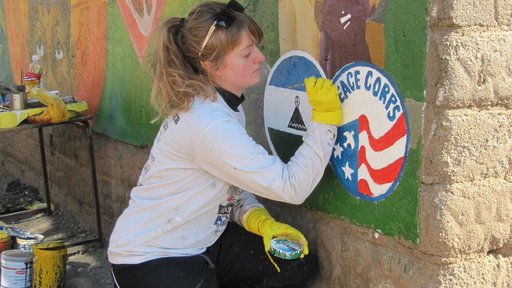 I served as an Education Volunteer in a village in Lesotho, a small, mountainous country landlocked by South Africa. In addition to teaching, I also worked on several large-scale murals to promote education and raise public HIV/AIDS awareness. Like many Peace Corps sites in some of the most remote corners of the world, there was no running water or electricity, but that didn't stop my community from striving to achieve and progress. 
In November 2014, as my close of service date approached, I was both overwhelmed and excited by the many options to continue a career in international development. I looked to my community for guidance—as I had learned to do so frequently over the past two years. When I asked my neighbors and friends in the village what they most wanted, their answers surprised me. "A job," many would say, "I would really like a job." To have jobs, I thought, a country needs to build an economy. 

Back in the United States, I started to consider possible career paths in both the public and private sectors. Besides the international aid organizations in my village, there were extensive mining operations that built infrastructure, supported community programs and provided sought-after employment to local villagers. Although the mines had a different mission, I realized their activities and investment in the community often closely aligned with the goals that I had as a Peace Corps Volunteer. I had a vision of seeing business as a force for good. 
My interest in responsible business practices and the role private partners can play in international development led me to pursue a master's of business administration. I have deepened my financial analysis, consumer insight and project management skills to better equip me to advance international development goals. I have learned how business principles like efficiency, accountability and strategic management could be applied to address international development challenges.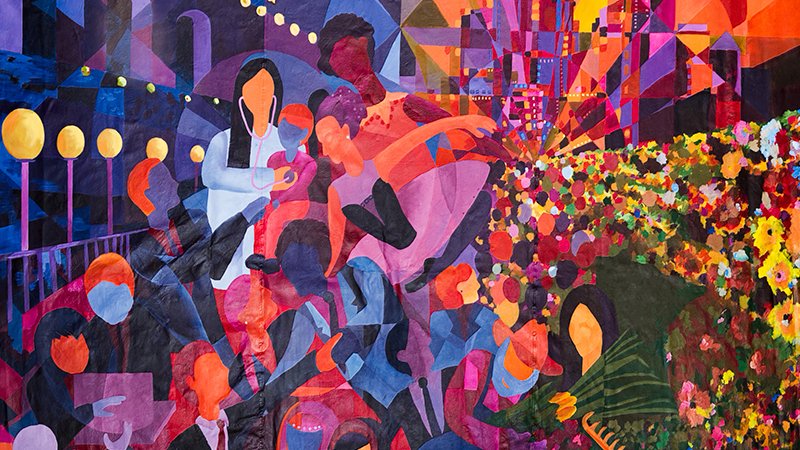 Last spring, my university approached me to paint a public awareness mural exploring the question, "What is Business as a Force for Good?" To complete this project, I started the same way I had approached my Peace Corps projects: I talked to my community. That now meant my classmates, teachers, administration and business community. 
As Peace Corps Volunteers, we are tasked with the challenge of exchanging ideas, encouraging dialogue and motivating those around us to aim higher, think bigger, collaborate and consider causes greater than the individual. The job of a Peace Corps Volunteer doesn't end after two years. The real challenge is deciding how to take what we've learned in the Peace Corps and applying those lessons into our future careers. 
Wherever you go after the Peace Corps, you can find opportunities to use that experience to shape the world around you and inspire others to become a catalyst for positive change. The "Business as a Force for Good" campaign highlights how businesses can serve as a responsible partner to local communities and advance global public initiatives. This December, the business school unveiled the 15 x 18 ft painting, which now hangs in the atrium. 
My Peace Corps service and the relationship I built with my village helped me realize and appreciate the value of public-private alliances. This experience will continue to guide me as I look for opportunities to harness "Business as a Force for Good" to solve difficult problems in my local community and abroad.