Overcoming "vergüenza" and finding my place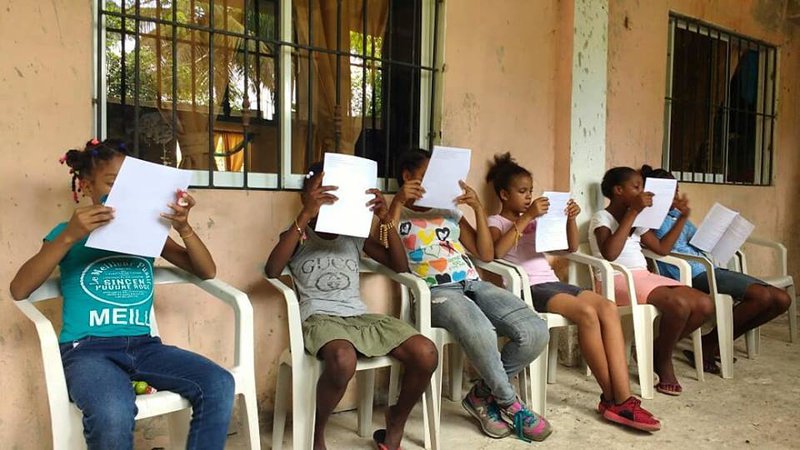 July 30, 2019
Soon after arriving in the Dominican Republic, I learned the meaning of the word vergüenza (shame).
If you're a little too quiet when you first meet someone, they tell you not to have vergüenza. When a kid won't speak in class, they say it's because of vergüenza. If you hesitate when someone puts a microphone in your face and asks you to speak in your second language in front of a large crowd, they say speaking in public gives you vergüenza.
I can honestly say that after nearly two years as a youth, families, and community development Volunteer, two years of talking to high schoolers about sexual health, self-esteem, and life skills, collaborating with government officials, leading workshops for parents and families, meeting weekly with the Neighborhood Council, and making plenty of small talk in Spanish, my vergüenza is long gone.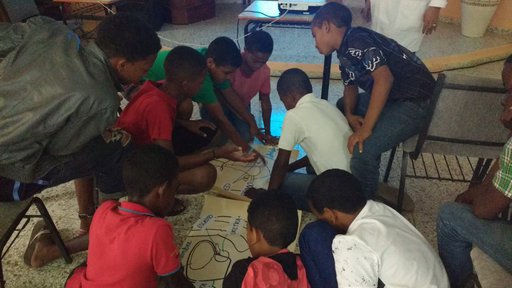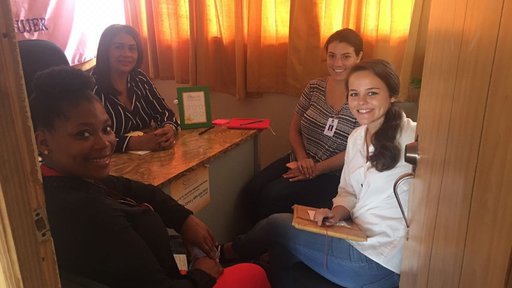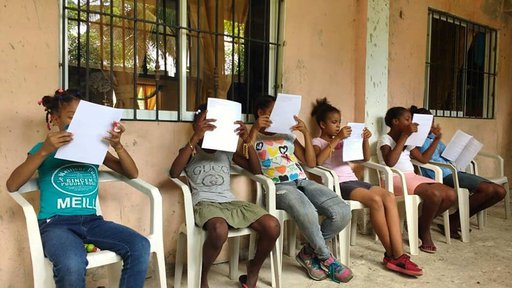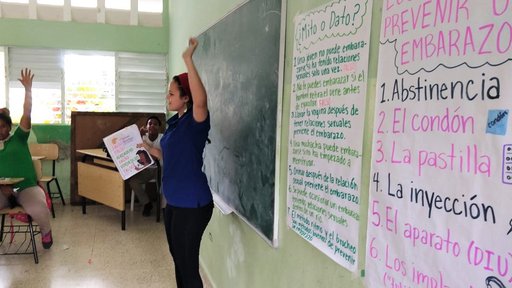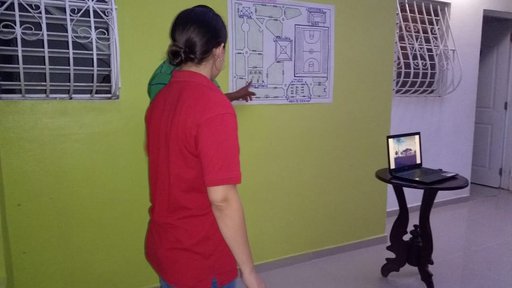 Being part of a larger community means that it was more difficult to integrate, but it also means that now that I have found my place in the community there is plenty of work to do. I spent my first three months in site conducting a community diagnostic, which involved visiting with and interviewing youth, families, community leaders, and teachers to learn more about the strengths of the community and areas that they would like to improve. Many of the people I talked to could not name one strength of their community, but after only three months here, I could see that the people themselves are its biggest strength.
I am fortunate to work in a high school with three psychologists (kind of like guidance counselors). Many of their goals overlap with the goals of the youth in development sector, so they were a natural partner for my first program, Me Toca a Mí (It's My Turn). I showed students Me Toca a Mí, a telenovela series featuring Dominican youth as the actors. The series deals with topics such as contraceptive methods, STIs, HIV/AIDs, bullying, self-esteem, and discrimination. Sexual education is a major component of the youth in development sector here because the Dominican Republic has very high teen pregnancy rates: 22% of teen girls between the ages of 15 and 19 are already mothers.
The kids loved the telenovela episodes and the school psychologists and I were able to teach about important topics in a dynamic and memorable way. After the success of Me Toca a Mí, the psychologists were excited to continue utilizing Peace Corps programs and a more participatory model of teaching to cover topics such as life-planning, goal setting, conflict resolution, self-esteem, bullying prevention, and study habits.
Because I live close to the provincial capital, I have also had the opportunity to collaborate with the Dominican Ministry of Women and another youth in development Volunteer to organize the region's first Gender Equality in Schools conference. With funding from the Peace Corps Partnership Program, we brought together directors, psychologists, teachers, students, representatives from the Ministry of Education, Peace Corps Volunteers, and experts in the field for presentations on gender equality, toxic masculinity, promoting self-esteem, the effect of beauty standards, natural hair, and strategies for sharing information about gender equality in schools. The event sparked a lot of great discussion and one of the students that participated from my school was so inspired that she decided to lead female empowerment workshop for around 30 of her fellow students.
In addition to supporting positive youth development initiatives, another key part of my work is increasing adult involvement in youth development. One of my favorite Peace Corps programs is called Somos Familia (We Are Family), a series of workshops for parents and guardians designed to promote positive parenting strategies. In partnership with Bethel DR, a nonprofit organization that supports impoverished families in the community, I delivered the program to a group of mothers with new babies. Through games and skits, we learned about healthy relationships, communication, children's rights, conflict resolution, discipline techniques, and nutrition. It was incredibly rewarding to hear from the mothers that they were applying some of the techniques with their older kids and realizing that they actually worked.
Another adult group that I have been working with throughout my service has been the Neighborhood Council. They have been around for a while but when I got here the group had fallen into inactivity. Over the past year we have worked to establish regular meeting times and increase attendance. Currently, we are tackling a major project that the local government began over ten years ago and never completed – the construction of a community playground. I love working with this group because of the energy they have to make a difference in their community, even while working full time jobs and/or raising children. As a Peace Corps Volunteer, I am constantly worrying about the sustainability of this work and whether things will continue after I leave. I know that this powerful group (of mostly women!) will continue to be a positive force in the community long after I'm gone.
My favorite part about the youth in development sector is its flexibility. As you can see from the variety of initiatives I have worked on in my time here, there is no singular way to go about promoting youth development. This level of flexibility has allowed me to adapt my work to suit the community's strengths and needs and has given me the opportunity to work with so many inspiring people over the past 20 months. I am looking forward to coming back a few years from now to see how much the community has progressed and to share some cafecitos with all of the people who have touched my life in these two short years.