One person to another: The power of the Peace Corps to change a life
My relationship with the Peace Corps began on a day like any other. I couldn't have known my life was about to change.
I was 17 and sitting in my high school English class when the principal came into the classroom. He set up a slide projector in the back of the room and, a few minutes later, started flipping through slides and beaming as he talked about his time as a Peace Corps Volunteer in Ghana in the late 1960s. I had never heard of the Peace Corps before, nor did I have any concept of global service, but I was taken in by his stories. And, just like that, my life's plan included joining the Peace Corps one day.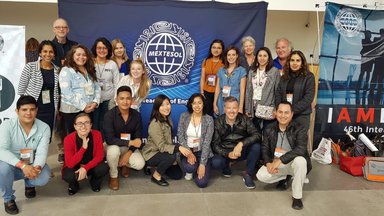 Four years after that day, in 2002, I graduated from the University of Michigan, a school steeped in Peace Corps history and pride. I applied for Peace Corps and, right after graduation, I was sent to the Kyrgyz Republic to work as an English teacher. During my first summer there I volunteered as a teacher in the State Department's Future Leaders Exchange (FLEX) Program. I worked with 40 Afghan high school students who came to the Kyrgyz Republic to attend a one-month language and cultural orientation program before heading to the United States for a yearlong cultural exchange. The students were the kindest, funniest, and bravest people. I was struck by how, even though relations between the U.S. and Afghanistan were tense, they left their country for the first time to build cross-cultural relationships with Americans.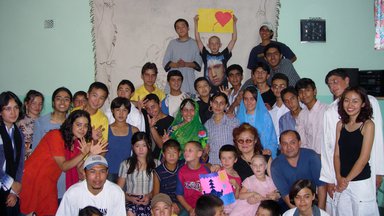 Fast-forward another 15 years. I was in Washington, D.C., on my last night before starting a new chapter as a Peace Corps Response Volunteer in Mexico. I sat in a restaurant having dinner with a good friend, when I noticed a young man walk in. He looked at me and I could tell he thought he recognized me, but I didn't believe I'd ever seen him before.
Suddenly, a huge smile stretched across his face and he excitedly called out, "Miss Mahima." I don't know if it was hearing "Miss Mahima" or seeing his smile, but I immediately flashed back to a young, skinny, bookish boy from the FLEX summer camp. We were both stunned by the serendipity of meeting in a Washington, D.C. restaurant after 15 years. I was awed by the timing, too. What are the chances of seeing someone from the FLEX camp at all, let alone just as I was about to serve again in the Peace Corps? I left the restaurant that evening with a sense of awe, hope, and deep regard for the work we do as Peace Corps Volunteers. I also felt deeply touched by the strength, courage, and determination of the people we connect with across the world.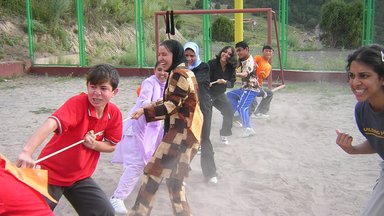 The following day, I began my one-year service as a Peace Corps Response Volunteer in Mexico. I served as an English for Technical and Academic Purposes (ETAP) Volunteer — working at a university to help fortify their English program. I organized teacher trainings, provided technical English support, sought out funding opportunities, taught cultural seminars, and initiated study abroad partnerships. I was able to accomplish the goals set out by the university due to the focused nature of the Response program, all while still promoting the Peace Corps values of service, friendship, respect, and collaboration.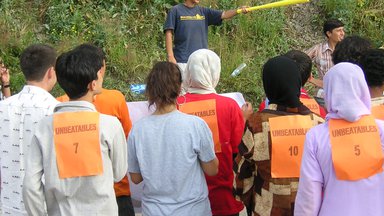 I am a firm believer in the effectiveness of the Peace Corps' person-to-person diplomacy, which, in my life, has been exhibited by a high school principal sharing his Peace Corps experience to a captivated 17 year old, and an Afghan high school student reuniting with his Peace Corps Volunteer teacher 15 years later. Knowing that Peace Corps is positively influencing Volunteers and beneficiaries all over the world fills me with hope that the Corps' mission of "world peace and friendship," is, for so many people like me and my student, not just an ideal, but something to actively work toward.