My Racial Identity and Approach to Allyship Evolved as a 50-year-old Peace Corps Volunteer
As a tenured professor of 18 years and an associate dean at the highest level of the University of Texas at Austin leadership, I quietly started my application to become a Peace Corps Volunteer late one evening in 2008. I'd just attended a friend's memorial service, the sixth such service in a two-year time span.
A switch was flipped for me during the after-service routine of raising a glass in honor of our deceased friend. We made comments about needing to live life better and take more time to be with family. We resolved to focus on moving outside of our comfort zones and have life-expanding adventures. Little did I know, my response to this loss-based inflection point would subsequently change my life and the trajectory of my social work career for the next 10 years.
Many months later, after completing a mountain of paperwork, paying off my last student loan (only because I could afford to), medical, eye, and dental appointments—including getting a few vaccines I'd never imagined needing—a criminal background check and fingerprinting, packing up and selling my house of 13 years (not required, rather a personal decision), shopping for tropical clothes and patiently answering questions from family, colleagues, and friends about why I would leave such a privileged life, I began my leave of absence from the university by boarding a plane to serve as a Peace Corps Volunteer in Cambodia.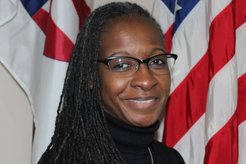 An African American woman, born and raised in a poor, inner-city Cleveland, Ohio, neighborhood in the 1960s, I boarded that plane holding on to my faith, the fact that I have a history of overcoming adversity, and with gratitude for a clear sense of self, identity, and purpose.
For 18 years, I taught university level courses focused on navigating intercultural diversity and inclusion, power, and privilege. I earned more leadership accolades than the average bear, so I was sure I had the basic tools for success as a Peace Corps Volunteer.
However, I failed Spanish 101 in college and secretly feared I didn't have the capacity to learn another language. I cringed at the idea of being an English teacher. I hate extreme heat and was a germaphobe. I was horribly afraid of everything in nature that slithered and crawled. In sum, I was very different from all but five or six of my peers on the plane who were mostly white, wide-eyed, new college graduates, ready to take on the world.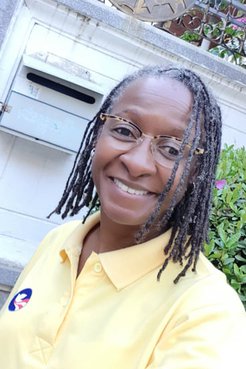 During my first six months of service, every aspect of my identity and hard-fought success, which allowed me to walk with pride and with my head held high (contrary to a childhood of introversion and fearfulness), was challenged in ways that, numerous times a week, brought me to tears. I mumbled curse words under my breath, wondering why I signed up to feel long-buried feelings that alternated between racial shame and anger.
That a dark skinned, thick nose and lipped, kinky-haired African American woman is not the image of beauty in the world was not intellectually a shock to me. However, the regular dose of stereotype-driven perceptions based on race that negatively influence how I was greeted, my words, my credibility, companionship, and my feelings, took a heavy and silent toll.
Fortunately, I had the support of my site mate and a few other trusted Volunteer peers, a caring Peace Corps staff, family back home who thought I was brave, and faith in both a higher power and the power of laughter. I tried to not take myself too seriously, and I leaned into intentional relationship building—a survival skill I had learned from my grandparents, parents, and African American community.
I relearned the fact that committing to making it through hard times together is an important aspect of intercultural work. My peer Volunteers and I realized that saying in an application, "I will be flexible and a listener, and I will withhold judgement," is easier said than done. We would all laugh knowingly when anyone said, "To be a Peace Corps Volunteer is not for the faint of heart!" We all learned that Peace Corps offers you an opportunity to see what you're really made of.
I remember the day that my Cambodian host ma and pa shifted their view of me from focusing on my dark skin and kinky hair to seeing me as a beloved daughter—my pa running across the rice field to greet me as I pedaled my bike home from a long morning of language lessons. He exclaimed in Khmer with broad arm gestures that he missed me and realized what had frightened and frustrated me the night before when I had awakened to a noise in my room and screamed out loud!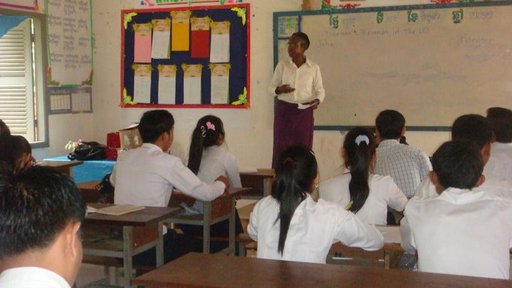 He and ma had raced to my room to find me in tears shaking like a leaf, screaming about animal noises and a loud "boom!" That next afternoon he stood looking me in the eyes saying he understood me, and that it was going to be okay. My ma was standing in the front doorway of the house shaking her head in what I later learned meant she loved the two of us—her two emotionally demonstrative peas in a pod. And we were fine.
In the face of living in a foreign culture with different norms, different definitions of beauty and personal value, gender roles, and other expectations, all Peace Corps Volunteers navigate personal fears and crises of confidence/competence, as well as the impact of the questions, insecurities, fears, and stereotypes of the very people they've come to serve.
And, like me, many Volunteers discover over time that success in cross-cultural work and relationships is one step forward and two steps back every day, no matter who you are or how long you've been at this. I can't change everyone's negative assessment of the package I come in, but I can change my response to that negativity so that it doesn't take me down and so that the door to progress stays open.
I can control, without anger or animus, who I give my time, attention, laughter, and smile to. And those are the relationships from my Peace Corps Volunteer service that I still value and that have stood the test of time.
In honor of my departed friends who were at the heart the impetus, my family, and my ancestors, there is not a day that I regret the decision to leave the comfort of my life and the hard-fought achievements of tenure and racial pride to volunteer in the Peace Corps. I hope that, somehow, they can see that I am a better me, now nearly 60 years old, ever eager to do meaningful work to change the world one relationship at a time.