My #PeaceCorpsHome: A "Jungle tree house" in Panama
When Monique and her partner Zach first arrived in their community in Panama, they were ready to get to work alongside their communities.
Well, almost. First, they had to build their house (Monique explains more below).
Like most Panamanians, Volunteers in Panama typically live in simple concrete block houses with cement floors and corrugated tin roofs or wooden huts with dirt floors and palm thatch roofs, depending on the location of their site.
Since living with a family provides special insight into Panamanian culture, improves language skills, and facilitates integration into the community, Volunteers there must live with a host family during training and the first three months at site. After that, Volunteers may choose to live alone - and that's exactly what Monique and Zach decided to do.
As a Peace Corps Volunteer, it's important to be flexible in your housing and site expectations and willing to adapt to the discomforts (and benefits!) that come with rural living. We asked Monique to share her home with us. Here's what she said: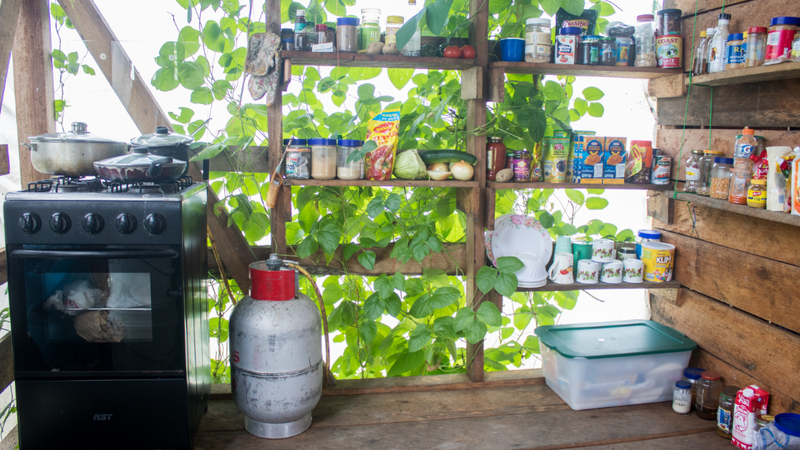 Name: Monique Grimaldi
Country of service: Panama
Peace Corps job title: Sustainable Agriculture Systems (SAS) Volunteer
Type of home: Wooden house on stilts
Describe your neighborhood: My house is located in the center of town, right near the school. There are about 60-70 houses in our community. Most of the houses are clustered really closely together and a few are a little more spread out, closer to the farms.
Around the center of towns are people's farms and cattle pastures. Our community is located along a road but the road is just a dirt road (or more often muddy, since it rains all the time). Since our town is a district capital, our school includes K-12, and even adult night school. High schools are few and far between so many students come from far away and live in town Monday through Friday, returning home only for the weekends.
Currently, we have about 50 teachers and 800 students. Because of this, much of the population where we are is fluctuating – during the vacations, town can be pretty quiet.
Square footage: 380
How long have you lived here? 16 months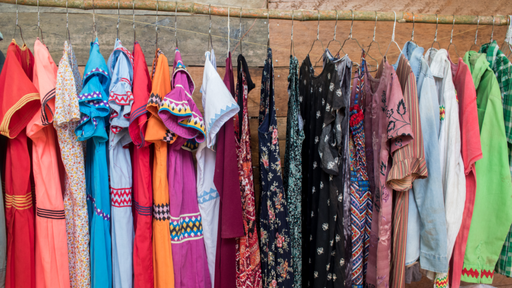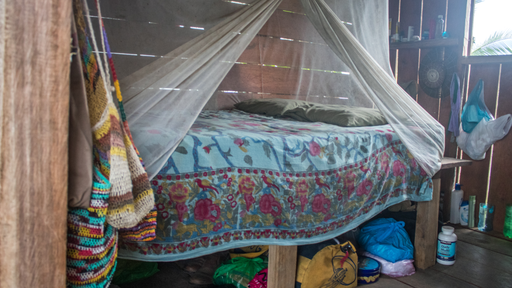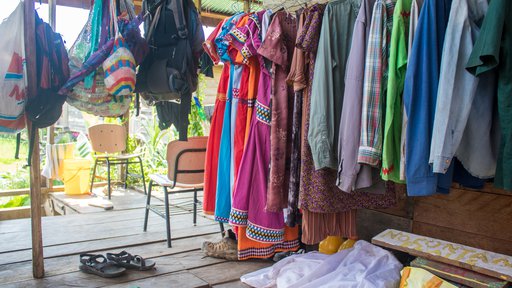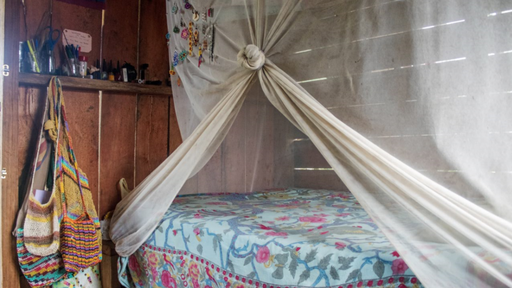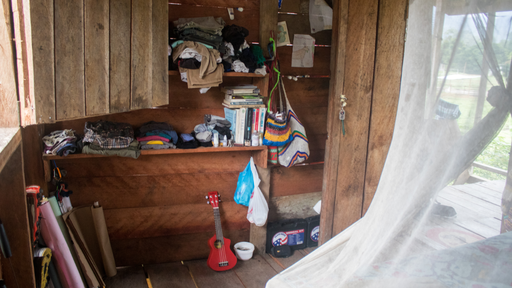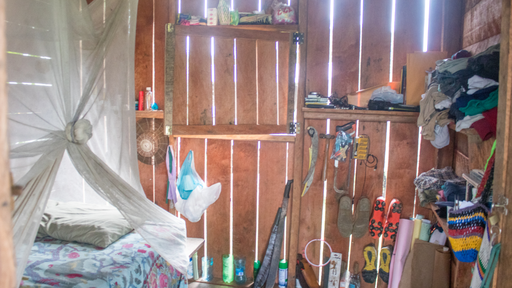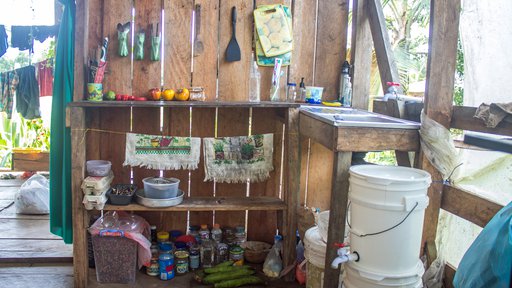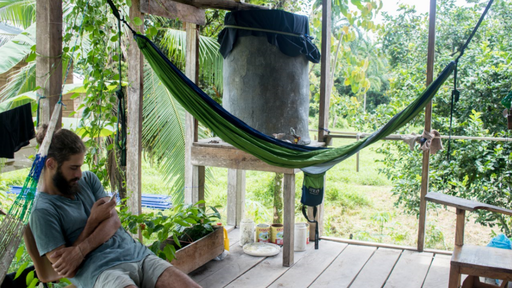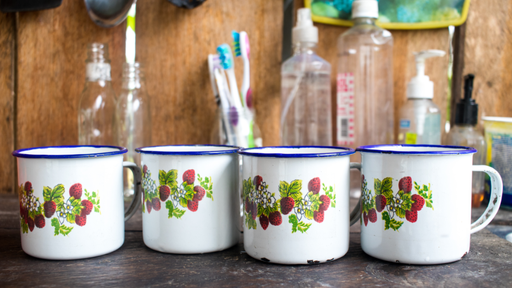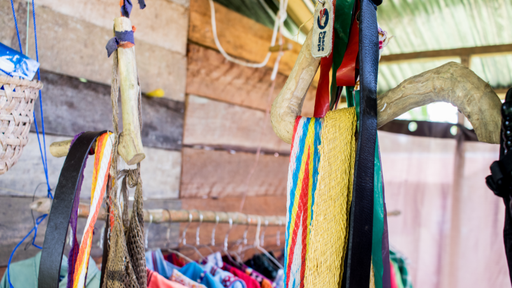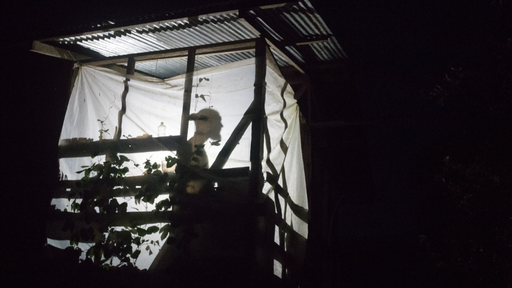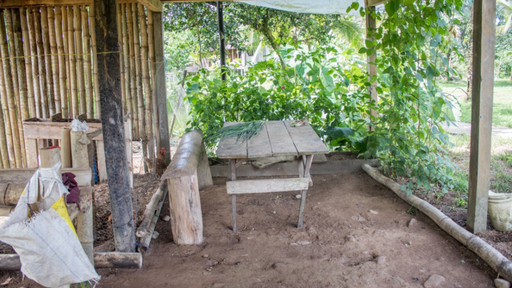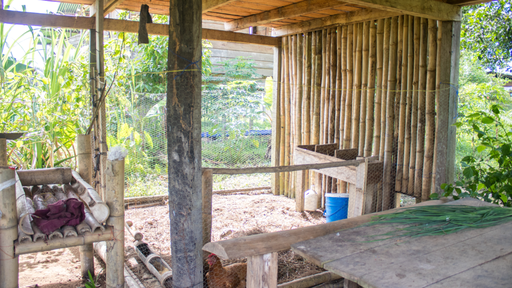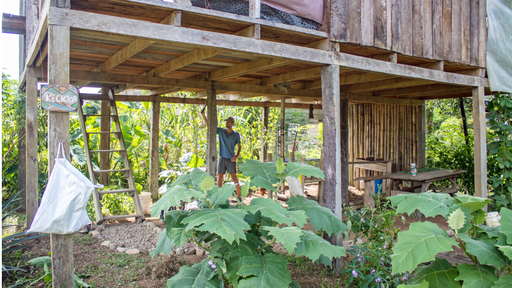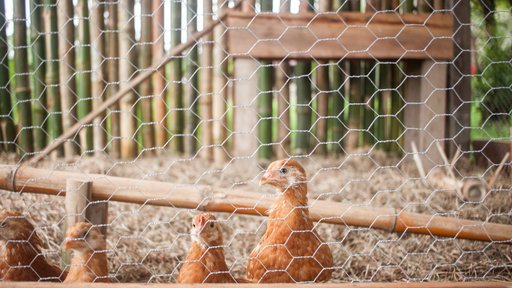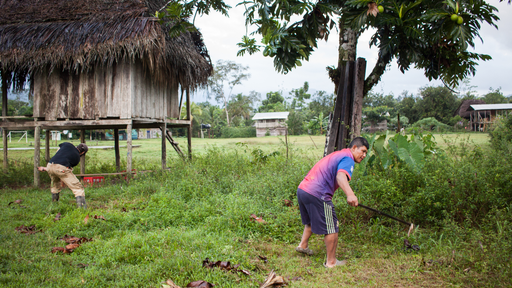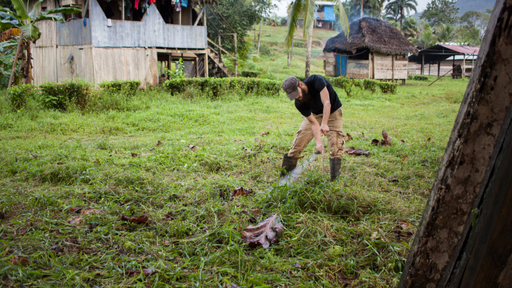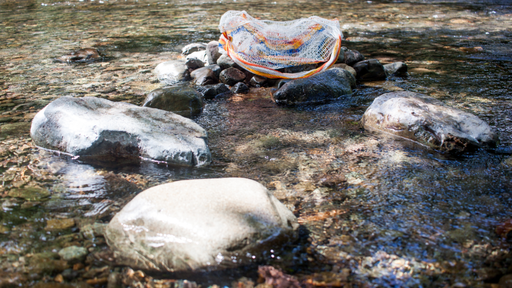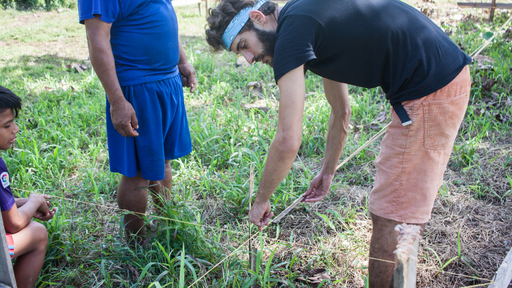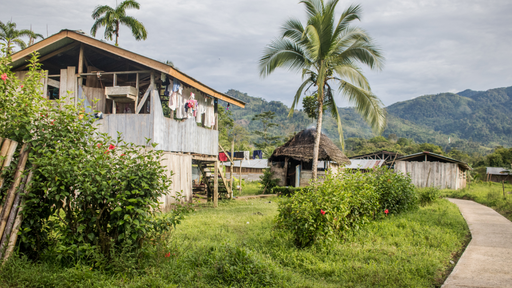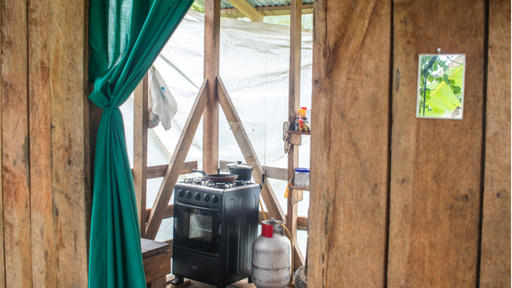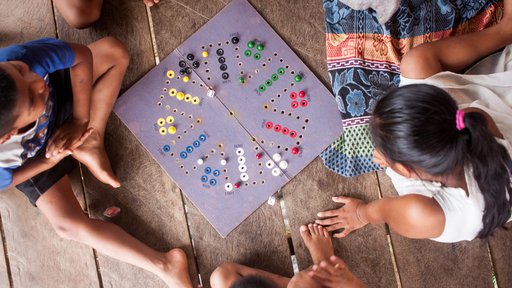 Who do you share your home with? I share my home with my partner because we are serving in the Peace Corps together. I also share my home with my adopted dog, a handful of house geckos, a couple dozen cockroaches and hundreds of ants.
Describe your house's style in 5 words or less: Jungle treehouse on a budget
What's the most functional thing in your house? The most functional thing in my house are the wooden hooks we have for hanging traditional handwoven bags ('kra'). We have a kra for everything – a sock kra, an eggs kra, a string kra, a recycling kra, a junk kra, etc.
What's your favorite bargain find in your home? My favorite bargain find were these four tin mugs that I got for 25¢ each! They're colorful, make good measuring cups, and we use them all the time.
Who/what was your most interesting house guest? My most interesting house guests are the animals kids bring over to my house, including a large lizard and a wild turtle.
Proudest DIY: This is a hard question for me because our entire house was a DIY project. I don't think it's very common, but my partner and I actually helped build our house from scratch, including cutting down trees, using a chainsaw to cut planks (this part someone else did, we just watched), and carrying them back to the location to the house 30-40 minutes away.
A lot of things in our house – shelves, counters, tables – were all handmade. My proudest DIY is the chicken coop below my house with all of the accessories – nesting box, perch, bamboo feeders – that is home to my 5 chickens that each put on an egg a day.
Biggest indulgence: I bought an $80 4-burner stove with oven, paid $100 to bring it and other large items from the nearest provincial capital to site (5 hours), only to find out that the oven didn't work. But now we have a nice storage space!
What advice do you have for Peace Corps Volunteers looking to create a home they love? Be creative and decorate with things that make you happy. Get inspiration from fellow Volunteers and community members. Print out pictures and hang up maps, and build it up little by little. I only have two months left at my site and I am still constantly making little changes and improvements to my house—it makes me happy.
How does your home compare to your expectations before service? Coming into service I honestly didn't know what to expect, especially since I didn't know much about Panama. Our house is definitely more open and exposed than I could have imagined! It turned out this way because we ran out of wood in the construction process.
What are other homes in your community like? For the number of occupants (two) our house is definitely larger than most. Also, the stove/oven is something that most people don't have – most of my neighbors have a gas burner and a fire place to cook.
We have a zinc roof while many other people still have thatched roofs (although this is changing now). We also have a cage for a chickens and a garden right around our house, most other people have their chickens roaming free, and as a result struggle to maintain a garden.
Our house is also different in that we have a trapdoor! Something I really like for getting some privacy, even though everyone can still see us when we're sitting around upstairs.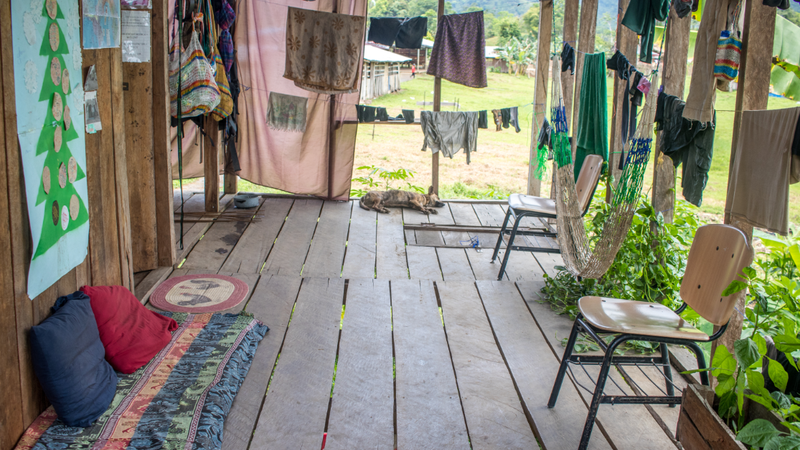 My #PeaceCorpsHome is a new series where we share - you guessed it - Peace Corps Volunteers' homes.
The Peace Corps requires Volunteers to live in Peace Corps-approved housing, which will vary by country. In most countries, Volunteers are required to live with a host family for pre-service training and, in certain countries, Volunteers live with host families for the duration of their service. Visit the Housing and Site Location in the Preparing for Service section of the Countries where you would like to serve, or contact a recruiter for more information.