"May this ward be a place that brings joy and life"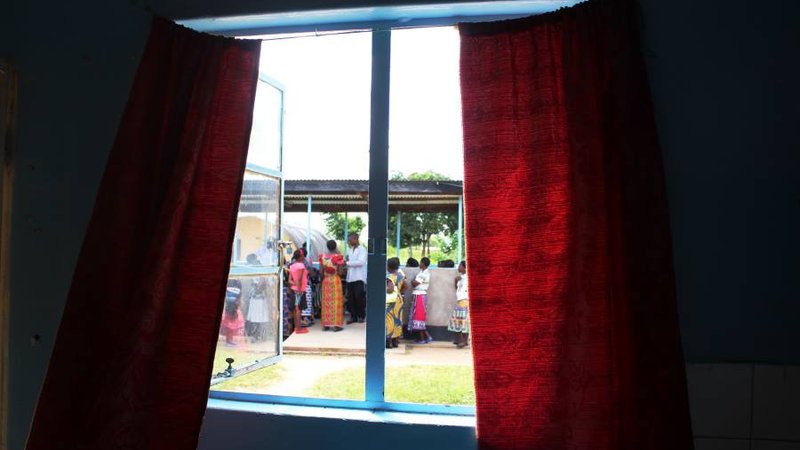 May 19, 2017
My first day in the village, I went to the rural health center to meet the staff and observe some of what they do. 
I spent much of my time in a small building where staff conducted family planning sessions, held a special clinic for children under five years old and helped pregnant women. 
As I observed their work and fumbled through my nervously spoken tribal language, there was a woman in a small room off to the side, in labor. This room held two beds. No lights were present, no air conditioning to be found and no friends or family in sight. It was simply her and the small human inside her. 
As I watched her give birth, with only one nurse attending, I began to think of how vastly different giving birth is in a rural village clinic versus a westernized hospital. 
Since that first experience, I watched countless pregnant mothers come in and out of the clinic. The small building and makeshift maternity ward served thousands of women each year and saw just about everything. While it could accommodate two women at a time, they would be a short three feet apart while giving birth, without electricity, the normal numbing medications, family by their side or even a doctor.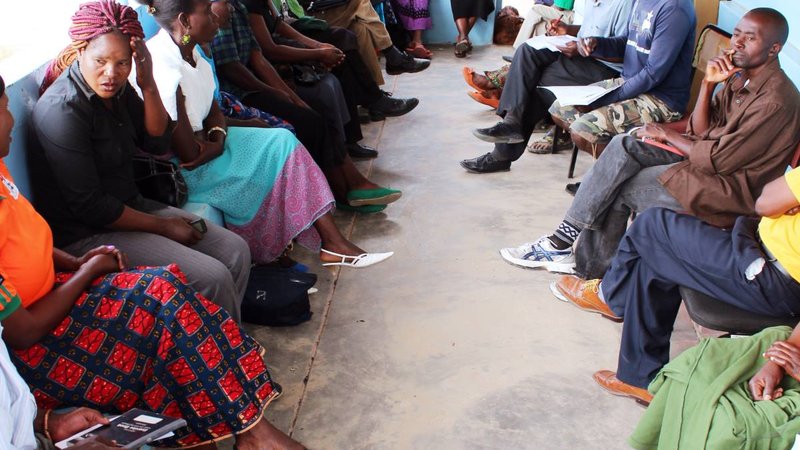 Imagine giving birth in those conditions. Now imagine this: our clinic's catchment area sees an average of three births every day, so a two-bed labor room was much too small. The women were sometimes rushed off one of the beds as swiftly as they were rushed onto it, barely having an hour to recover before exchanging places with the next woman in line. 

Fast forward 1.5 years later. I was close to finishing my service but there was still work to be done. 
My clinic was in dire need of a modern maternity ward. With an estimated catchment size of over 30,000 people, they struggled to provide services for pregnant women. After many meetings and brainstorming sessions, we turned to the Peace Corps Partnership Program.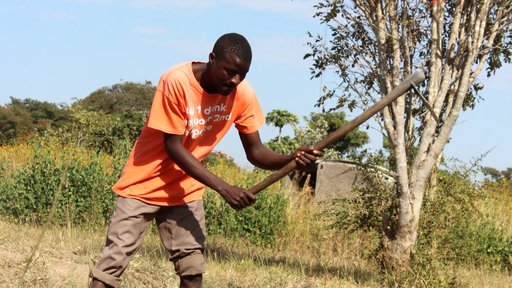 The community banded together to organize meetings on how to help with the grant writing process, figure out the community's contribution, begin to gather supplies and laborers, and a long list of tasks that had to be coordinated to make this project a reality. Combined with the monetary value of the community's contribution, we were able to raise over $12,000 in less than four months and began clearing ground before the money was even in our hands! 

The process of building this massive maternity ward was a feat in itself, but the community partnered with me and the Peace Corps to make it happen. 

The new ward has four beds for mothers waiting to give birth, two beds for mothers actually in labor and three beds for mothers resting after they have given birth. This is a 300 percent capacity increase! 
We were also able to partner with local farmers and the government of Zambia to make sure this new "modern" maternity ward has running water and electricity. This means clinic staff will not have to work in minimal lighting while delivering. 
Along with this, the new maternity ward has toilets and bathing areas for the mothers, which we previously did not have. With a separate maternity ward, the former ward will be used for the expansion of HIV/AIDS services such as counselling, testing, a youth-friendly corner and a pharmacy.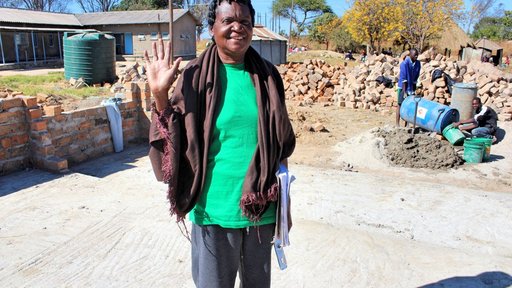 The original hope of building this new structure was that it would increase numbers of clinic deliveries, decrease numbers of women arriving to the clinic with risk of postpartum hemorrhaging and birthing complications and decrease the cases of tetanus among newborn babies. The new ward has not accomplished only this but also is now a place of education and health care for pregnant mothers and newborn babies through antenatal, postnatal and family planning services. This building not only allows the clinic to function at a higher capacity, but has radically reduced the number of home births, which is extremely unsafe in Zambia. 

I have plans to travel back in a few months and I cannot wait to read the reports on and witness how this new facility has changed the dynamic and capacity of the rural health center. 
When I travel back to Zambia, I plan on bringing a dedication plate for the building, which will read: 
"To all the mothers out there, who have loved relentlessly, sacrificed fully, and cared gently, and to my own mother, who supports and loves in all she does. May this ward be a place that brings joy and life."