Look good, feel good, do good: How me and my suit changed lives
As often happens with these sort of life experiences, I suspect that I learned as much, if not more, from my colleagues than they learned from me.
My wife jokes that I am the only person accepted into Peace Corps Response service who immediately went out and bought a new suit. It's both funny and true. I knew that I would need it and I was following the goal I had aspired to throughout my professional life: "Look good, feel good, do good!"
My entire career was in public service. I worked in the Tennessee State Senate and as an in-house organizational development advisor to a regional United Nations agency in Costa Rica. At Florida International University, I managed USAID-funded projects that were aimed at strengthening national legislatures in over a dozen countries in Latin America. I served as the senior policy advisor to the Tennessee Secretary of State and taught political science at Middle Tennessee State University. Then I retired.
Soon after, I discovered I needed a new challenge. I longed to return to Latin America. A Peace Corps Response assignment as an organizational development specialist at a fledgling Mexican polytechnic university seemed like a perfect fit. So, at the age of 64, with my family's support, I was off to Querétaro, Mexico.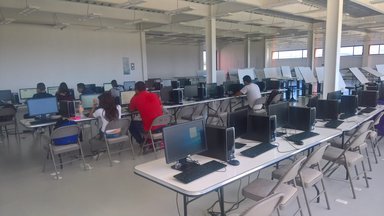 The Politécnica Santa Rosa was only five years old. There were three buildings, one of which was brand new and unfurnished. The public university was implementing an innovative Bilingual, International, Sustainable (BIS) educational model. Upon graduating from the BIS program, students would be competent in English, have experienced interactions with students and teachers in other countries, and learned the importance of environmental stewardship. Five majors — all with high income potential — were offered. The student body was primarily first-generation college students from low-income families, and the program was offered at little or no-cost to them. Uniquely, the university is one of only a handful of schools in Mexico offering undergraduate degrees to deaf and blind students. Suffice it to say, it is an ambitious and worthy higher-education endeavor.
When I arrived, the head (or rector) of the Politécnica and the rest of the faculty and staff welcomed me with open arms. When the rector and I sat down to discuss how I might contribute, he hooked me in with one challenge: "If you do this, you will change lives!" With that challenge, he had me, and I dove in with all the energy, creativity, and purpose I could offer.
Together with the faculty and staff, I worked on many projects over the course of the year. We developed an alumni relations project. Since the university didn't yet have a laboratory building, we created a Makerspace, a collaborative workspace inside a school, library or separate public/private facility for making, learning, exploring, and sharing.
We organized an online fundraising campaign and a gala to support the deaf and blind students' program. We designed and began to sell Coyote (the school's mascot) merchandise to build school pride and offer an additional revenue stream. We applied for and received funding from the U.S. Embassy to join a collaborative project offered by the State University of New York system. Faculty from the Politécnica worked together with faculty from partner U.S. universities to design and then teach virtual classes. On behalf of the academic dean, we applied for a spot in the U.S. State Department's International Visitors Program. She was accepted.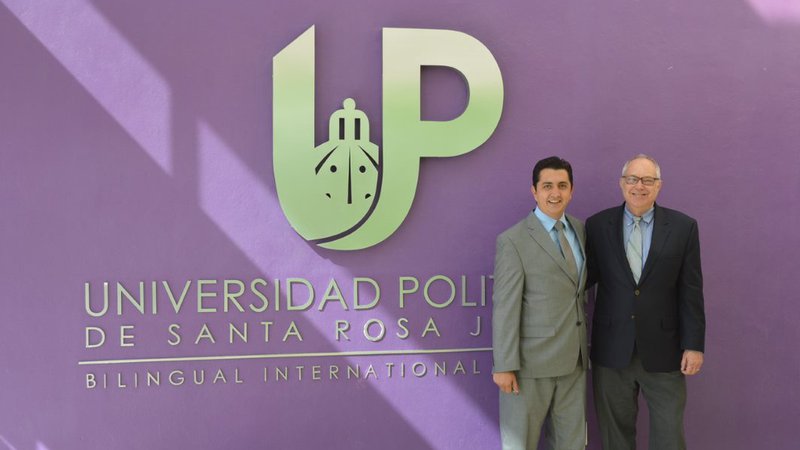 I look back on my year at the Politécnica with a sense of wonder that I actually did it and I feel real pride in what we accomplished together. I remain humbled at the trust and confidence the rector, faculty, and staff placed in me. As often happens with these sort of life experiences, I suspect that I learned as much, if not more, from my colleagues than they learned from me.
I am in awe of the dedication and hard work they continue to perform in order to build an innovative startup university. I continue to be blown-away by the students, most of whom had to ride a bus for an hour or more each way, to get to campus and also had jobs to help support their families. I am happy I have remained in contact and sustained friendships with several members of the faculty, staff, and student body.
One other aspect of my time there that I am really proud of is that I recruited one of those hard-working students. Each week, I would go to a dry cleaners close to my apartment — remember the suit I bought? Over the course of several months, I encouraged a daughter of the owner to consider going to the Politécnica. Just as my Peace Corps Response service was ending, she enrolled. I didn't hear much from her during her course of study, but occasionally I inquired about her when I talked with my friends at the school. Then, when she completed her degree, I received an email from her. The email thanked me for changing her life. The rector was right. It doesn't get any better than that, does it?
Even though I'm back home, part of my heart and soul remain in Mexico and at the Politécnica. Yo soy Coyote todavía (I am still a Coyote)!