How to make peanut butter (and help your community in the process)
A few months into my Peace Corps service in the bustling border town of Milange, Mozambique, there was one thing I truly missed from home: peanut butter.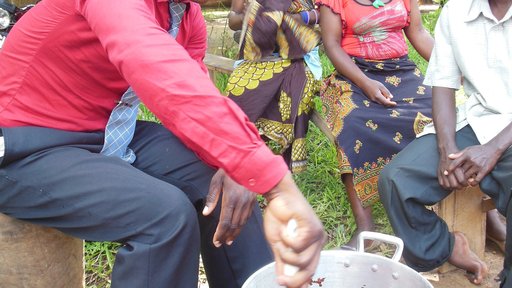 I searched high and low but most people didn't even know what I was talking about.

Why didn't anybody here make it? We had an abundance of peanuts in the area. Although I had never made my own peanut butter in America, one quiet weekend I decided to experiment... and the results were delicious! My neighbors and co-workers loved it too.
I didn't think much of my new hobby until a few months later while completing a community needs assessment. One of the main health issues in the community was malnutrition, especially among children and people with HIV/AIDS. We found that individuals in these groups had difficulty accessing nutrient-rich foods and experienced physical difficulty eating.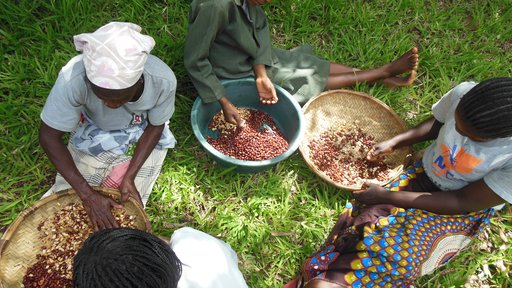 That's when it clicked: Why not make peanut butter locally available for vulnerable populations? It's highly nutritious (loads of protein), easy to eat and can be stored for a long time without refrigeration. Thus M'bwezera Thanzi (Chichewa for Nutritional Recovery) was born.

The project gained momentum, receiving a PEPFAR-funded grant for counterpart training and initial production. Within the first six months it was able to reach more than 600 beneficiaries. The project continues today and is self-sustaining thanks to large purchase orders from local missionary-run preschools.
Want to make peanut butter at your own site? All you really need is a large mortar and pestle (and a lot of peanuts, of course).  Check out the recipe below and enjoy!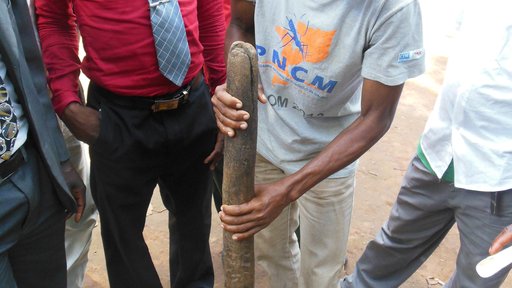 Ingredients
2 cups of raw, shelled peanuts (cleaned and sorted)
½ tsp of salt, plus more to taste
2 tbsp of sugar, plus more to taste
1-2 tbsps of vegetable oil, plus a little more for roasting
Directions
Step 1: Place a large metal pot over heat (we used charcoal). Heat 1-2 tablespoons of oil. Add the cleaned and sorted peanuts. Stir continuously until medium brown, about 8-10 minutes. Pour roasted peanuts into a clean basin or mat. Let cool for about 20 minutes.
Step 2: Pull away the red, paper-like skin. If cooked properly, it should easily come off by rubbing between your fingers. If available, use a sifting tool (like the bamboo one below) to separate residual skins and debris. Laugh with your friends.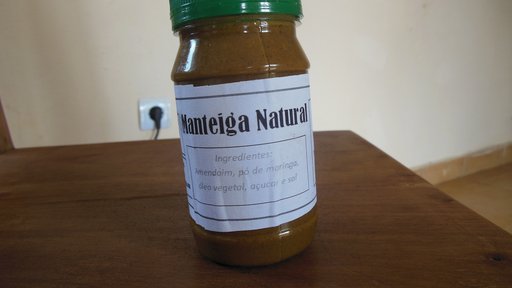 Step 3: Place roasted and skinned peanuts in the mortar and begin crushing with the pestle. Once the peanuts have a powdered consistency, start adding in the other ingredients (sugar, salt and oil). Continue to pound ingredients until a smooth paste forms. Taste and add more sugar or salt if desired.
Step 4: Place your finished peanut butter in an airtight container. Take to the community and share with your friends, especially those in need of extra nutrients.