How a Peace Corps Volunteer helped my youth organization
I first heard about the Peace Corps in 2011. 
The organization where I was working that year received its first Peace Corps Volunteer while I was in Sweden as a volunteer with the European Voluntary Service (EVS). I was disappointed not to be able to work with a Peace Corps Volunteer at that time, since I imagined it would be a special experience.
After ending my EVS earlier than planned, I returned to my hometown in southwestern Macedonia, jobless and without much confidence that I could find a good position because of high unemployment in the country. That is why in 2013 I, along with friends and colleagues, founded a civil society organization focused on youth and the arts.
We started work immediately, undertaking several mostly volunteer activities. During the first two years, we partnered with larger organizations, one of which, at my suggestion, successfully applied for and received a Peace Corps Volunteer. Again, I was disappointed that my organization was still too new to apply for a Volunteer. In the meantime I found a paid job with a foundation focused on economic and sustainable development, for which I was able to secure a Volunteer named Robert Shear. I was assigned to be Robert's counterpart and could not have been happier.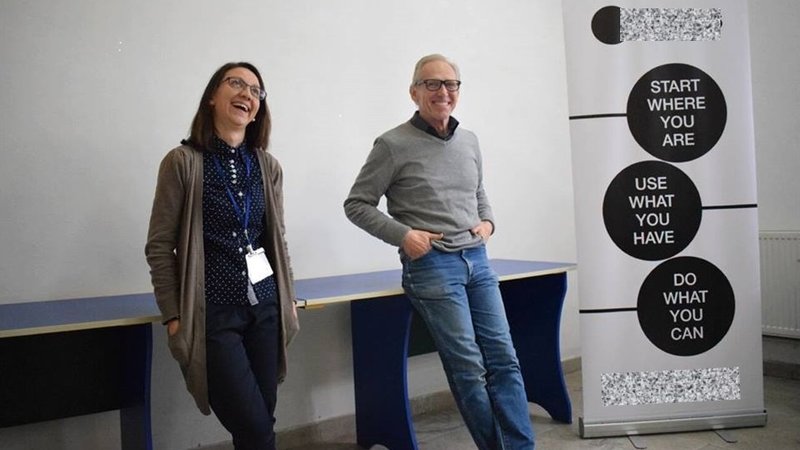 But I could. And I was! 
After leaving my position at the foundation, I was able to focus again on my own organization, and Robert was able to make it his primary Peace Corps project.
Almost immediately, our vision for the organization started to become a reality. As one of a small number of youth organizations in our city, we have established an outstanding reputation for professionalism and ethics. We are also the only youth organization in the city that includes young people in the full range of activities and decision-making, including participation in our governing body.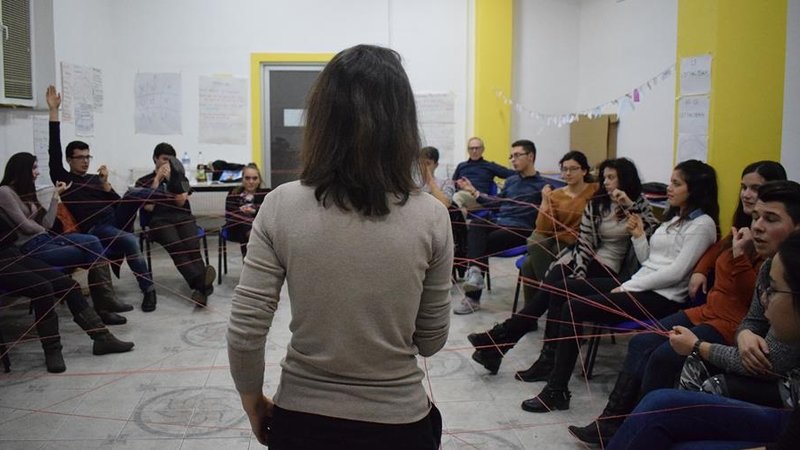 Having Robert as part of the team helped us get where we are today. Robert's past experience as CEO of three nonprofit organizations and as a nonprofit development professional gave him a strong background in best practices for non-governmental organization development. He brought a wealth of experience in organizational design and management as well as fundraising strategies to our organization. He has also helped us develop a more advanced approach to our internal operations and helped several members of our team improve their proposal writing skills.
Our organization's partnership with the Peace Corps has been an unusual and interesting experience. Having been a volunteer myself in another country, under not always optimal conditions, I tried to create a better environment for Robert. I never considered him "just" a Volunteer. He has always been a colleague and a friend.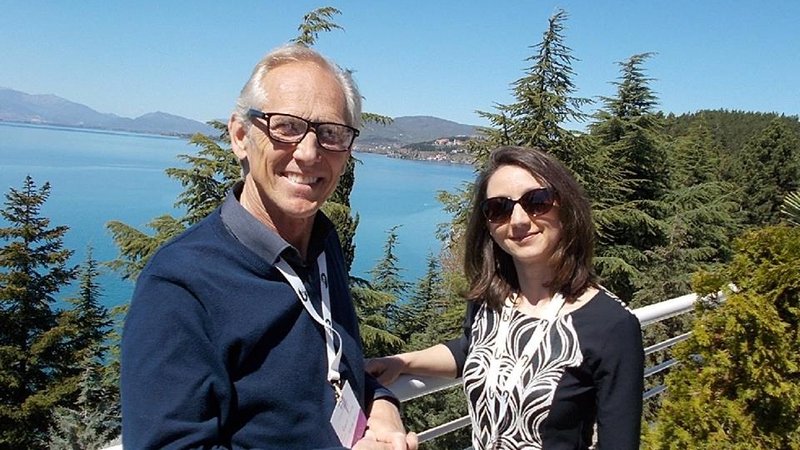 For me, having a Peace Corps Volunteer has created an international working environment in my hometown. Working every day with Robert has challenged me to reexamine my values at work and in my personal life, and helped me grow personally and professionally. I have learned so much about the U.S. from Robert that when I speak about American culture, music and politics with other people, they think I have actually lived there, though I haven't. 
Robert, as an older Volunteer serving in a youth-focused organization, has demonstrated through his lifelong love of learning that age is just a number, and that what really matters is dedication and passion for work and for life. 
I've proven to myself that, to quote remarks prepared for President John F. Kennedy, "Leadership and learning are indispensable to each other." And I'm thankful to the Peace Corps for that, among other things, too.