How Peace Corps service in Tonga shaped one man's 40-year career
For me, the idea to join the Peace Corps was likely sparked by President John F. Kennedy when I was 8 or 9. When he challenged America's youth to help change the world, I accepted.
That idea lay dormant until my senior year in college, when I felt an irresistible urge to experience cultures different from that in eastern North Carolina, where I grew up. Before graduating from North Carolina State University with a B.S. in civil engineering, I interviewed with the Peace Corps on campus. It was May of 1976. That summer, I taught at a summer boys' camp in the Blue Ridge Mountains while reviewing Peace Corps opportunities that came in the mail. I often spent my days off in the local library reading about countries I knew little about. Before the summer was over, I agreed to fill the position of water supply engineer in the Kingdom of Tonga. By September, I was on a plane bound for the island nation in the South Pacific.
I was among about 20 technical professionals who arrived as part of a Peace Corps "Tonga Special Services Omnibus" team that year. Among us were agricultural specialists, business and publicity experts, electronics technicians, entomologists, and medical assistants. We became immersed in language and cultural training for six weeks, then I began my job as engineer for the Tonga Water Board in November 1976. I performed a wide variety of tasks, including testing the drinking water, designing village water systems, conducting groundwater surveys, and writing proposals for grants and foreign aid.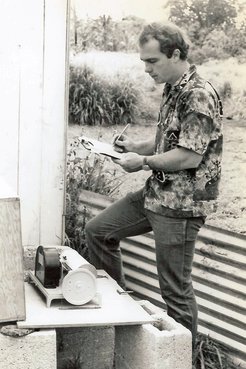 In my second year, the Water Board appointed me acting manager while the regular manager was on a two-month leave of absence. It was unprecedented for a Peace Corps Volunteer to hold that position in Tonga. It was also an intimidating assignment for a 24-year-old only a year removed from college. When my Peace Corps tour of duty ended in November 1978, the Tonga Water Board paid me to complete several projects. After that, from January to April 1979, I wound my way back home to North Carolina through Fiji, Samoa, Hawaii, and the U.S. mainland until my travel funds ran out. During that trip, I made a point of seeing people I had known and worked with in Tonga.
My Peace Corps experience taught me a lot and motivated me to learn more about public health and the water environment. I took the graduate school entry exam (GRE) while I was in Tonga and applied to several graduate schools. I entered the School of Public Health at the University of North Carolina, where I earned my master's degree in environmental engineering in 1981. I've spent my career in the water resources field ever since, working all over North America, as well as in Australia, Brazil, and the Middle East.
I have drawn upon my Peace Corps experience many times in life, especially while working with people from other countries. More than 40 years later, I'm still in touch with many old friends from my service in the Peace Corps and I maintain a strong connection to Tonga. I look back on those two-plus years with fondness and an understanding that it was, indeed, the toughest job I ever loved.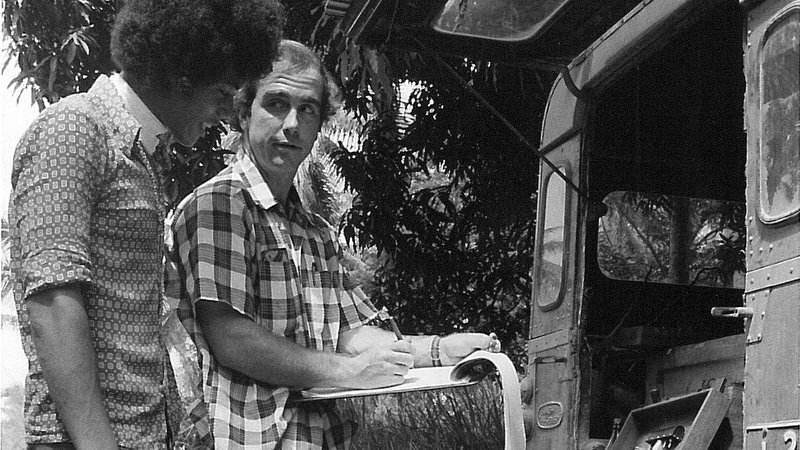 ---