How to gain experience for the Peace Corps
The Peace Corps offers a wide variety of service opportunities abroad.
If you're interested in pursuing Peace Corps service, gaining skills and experience, whether through taking a language course, tutoring, or volunteering at a community organization, can help you qualify for the position you're interested in. Learn how others prepared themselves for service abroad below.
MIRANDA DEIGHTON, Peace Corps Georgia
During my last year at college I did an internship at a nonprofit focused on destination marketing. Eventually, I ended up working there for a few years. I learned a lot of great things during my time there that helped me during my Peace Corps service, but skills that really stand out are grant writing and nonprofit funding issues. Though I had taken nonprofit finance in school, working in an NGO and seeing how it really operated helped me while working with NGOs during my service in Georgia, where I served as a Community Economic Development Volunteer.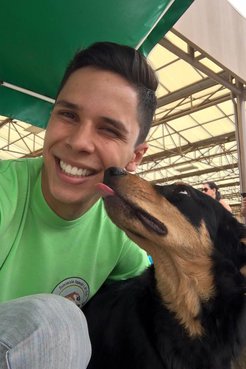 THOMAS BADILLA, Peace Corps Zambia
Before joining the Peace Corps, I was living in Costa Rica. I volunteered at an animal shelter there for several years. As a volunteer, I conducted interviews during adoption fairs, helped with fundraising events, and supervised other volunteers. All the skills I gained at the shelter helped me as an Agriculture Volunteer in Zambia, where I was involved in volunteer management and community outreach as part of my fish farming and malaria prevention projects.
ASHLEY BAEK, Peace Corps Mongolia
I taught children in a church setting for a couple of years during my time as an undergraduate. I also worked as an afterschool teacher at ThinkTogether, a nonprofit focused on academic success for underserved youth. These experiences gave me the opportunity to manage a classroom and helped me understand how to be an effective teacher during my Peace Corps service in Mongolia. Additionally, throughout middle and high school, I was a Girl Scout. I participated in service learning opportunities and volunteer work in the community. Working alongside community members helped me to adapt well to my surroundings in Mongolia.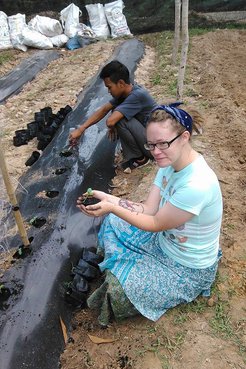 SARAI RICHTER, Peace Corps Cambodia
When I was selected for the Peace Corps Health program in Cambodia, I had little to no health experience. Before my service, I learned about the Refugee Women's Health Clinic in Phoenix and received training in order to help newly arrived refugees. I learned about high blood pressure and diabetes and helping refugees find healthy, culturally appropriate food for their diets. I learned a lot from the Nepali and Bhutanese community about their health practices, conducted cooking demonstrations during home visits, and led field trips to grocery stores. Partnering with our local refugee resettlement agencies was a great way to be exposed to other cultures and get some great experience in culturally competent healthcare methods.
NENG LEE, Peace Corps Kyrgyz Republic
Prior to Peace Corps service, I was an operations specialist in the U.S. Navy, where I was able to work on community development projects in developing countries and where I gained a passion for international development. After my military service, I attended California State University, Sacramento, where I became the founder and president of the American Red Cross Student Association. While attending college, I taught CPR and first aid for the Red Cross and was the company commander for my Navy reserve unit. Later, during Peace Corps, I served as a Health Extension Volunteer in the Kyrgyz Republic (Kyrgyzstan). There, I worked in a polyclinic where I was able to use my CPR skills to teach CPR and first aid to people in different villages.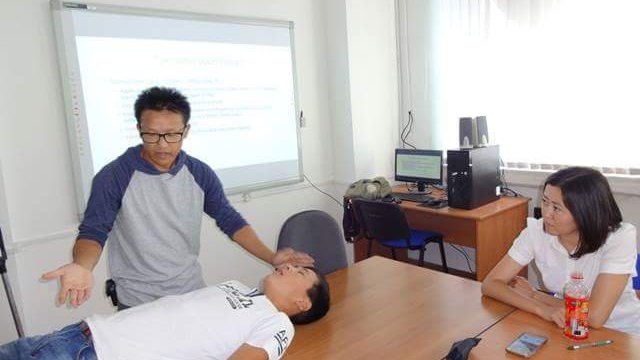 RACHEL SATOH, Peace Corps Nepal
After graduating from San Francisco State University, I served as an AmeriCorps member at the American Red Cross in San Diego. I provided free CPR training to youth, refugees and seniors. I was also deployed to New York during Hurricane Sandy in 2013 and provided assistance as a client caseworker. Through AmeriCorps I gained experience working with people from diverse backgrounds, public speaking, group teaching, and working in an unstructured setting. A couple of years after completing AmeriCorps, I went on to use many of the skills I learned in Nepal, where I served as a Health Extension Volunteer. My projects focused on nutrition education, sanitation and hygiene, youth empowerment and mushroom cultivation.