Growing to accept and empower myself
I'm not a perfect gal. I'm not the prettiest, nor the smartest, nor the most fit. To be quite frank, there's really nothing I can be considered "the best" at.
I recognized this about myself at a young age, and grew into a person who worked hard to make up for all the areas where I felt I was lacking. Whether it was academics, clubs or volunteering, I wanted to be involved at school. I liked it when others asked me for help, when they gave me praise or showed gratitude. At those moments I felt validated.
As you can imagine, this made my parents' lives very easy. I was so focused on school achievements that I didn't even pause to think of other ways I could be spending my time.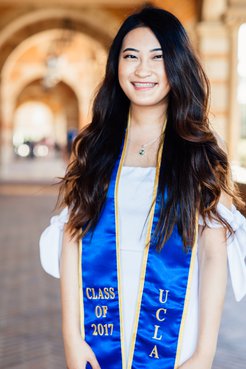 My strong focus on academics eventually got me into UCLA with all expenses paid. This is it, I remember thinking. This is where I continue to do my best. Little did I know the roller coaster ride I was in for.
I was awarded the Ehrlich Alumni Scholarship as part of the scholarship and financial aid package I received at UCLA. The scholarship earned me my ticket into the UCLA Alumni Scholars Club, which changed my life.
At my first alumni club meeting, I sat in the back of a large room full of hundreds of people—all dressed to impress, all so tight-knit and professional. They talked about study abroad, internships and externships, and career plans. I didn't feel I fit in. I knew nothing about gaining skills to prepare myself for a career when I entered UCLA in 2013.
It wasn't until my first dinner with the other Ehrlich scholars that I finally started to feel a sense of belonging. A sisterhood of over 50 incredible women, the Ehrlich scholars empowered me at a time when I needed compassion and motivation. These women spoke of traveling to Japan and China, of law school and doctorates, of start-ups and career changes.
"You will certainly find something if you're proactive!"
I remember going home after dinner and googling "proactive." Proactive. Adjective. Creating or controlling a situation rather than just responding to it after it has happened.
Soon after, I spent hours searching through UCLA's career web page for jobs and internships. I wrote cover letters and resumes. I went on a mock interview.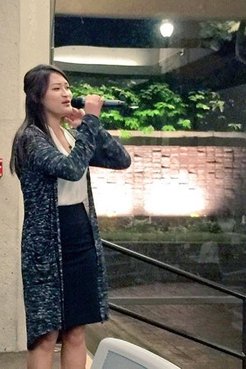 Becoming part of the Ehrlich scholars kick-started a journey of dynamic experiences and growth. Through it I found new experiences fundraising, coordinating networking events, getting an undergraduate law review article published, writing a grant, volunteering with at-risk youth, organizing an awards ceremony, and more. In gaining new experiences, I found myself learning what I was capable of.
In my third year of college, I found myself in a place I didn't expect: Washington, D.C. There I was, walking in heels down the streets of Northwest Washington. I had a summer internship at the National Education Association, where I found a support system among the powerful women there. With their encouragement, I went on to intern in the Office of the Under Secretary at the Department of Commerce in the fall.
It was there I first learned about the Peace Corps. As a student interested in international relations and public service, I received many recommendations for the Peace Corps as the ideal opportunity for growth. After a short time pondering the matter, I was sold.
I applied as soon as I returned home from D.C., and a couple of months later, I received an invitation to serve in Namibia.
In August 2017, I departed on a two-plus year journey. It was to be my first time abroad, and I didn't plan to return home until the full contract was up.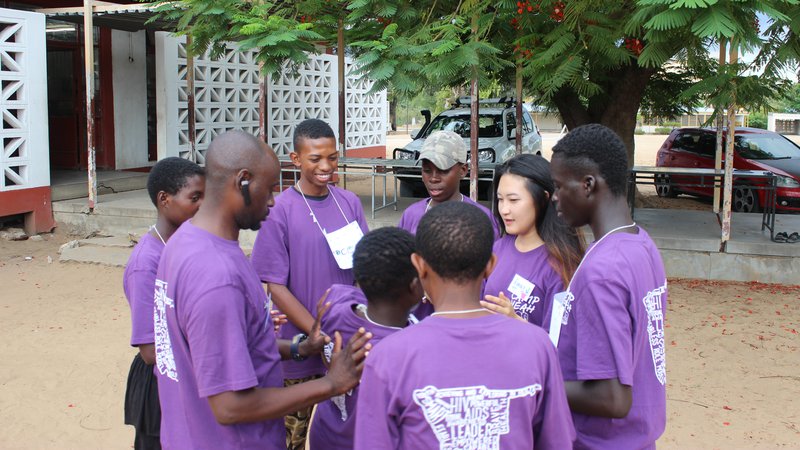 It has been the most exciting experience. As a Peace Corps Volunteer I serve as a secondary education English teacher in northeastern Namibia, where I teach and manage a group of just over 100 learners. My project management skills have proven invaluable as I coordinate the annual spelling bee and work to develop the school library.
Additionally, I facilitate a Boys and Girls Club and provide support for regional health camps. In my region of Namibia, we are challenged with the highest rate of teen pregnancy and the third highest rate of HIV/AIDS in the country.
Rewardingly, I've been able to maintain contact with the UCLA Alumni Scholars Club, which invited me to collaborate with the UCLA Volunteer Center for their 2018 Volunteer Day. I was excited to join in by holding a clean-up campaign with youth in my Namibian community. Activities included picking up trash near a local dump site and identifying alternative methods of trash disposal other than burning.
Reflecting on my journey in Namibia, I know that my successes are built on the foundation that the Ehrlich scholars helped me build. With their help, I found motivation and empowerment, and pursued a variety of experiences during my time in college that gave me the skills to successfully implement projects throughout my Peace Corps service.
While I always feel the need for personal improvement, if there's one thing my Peace Corps experience has taught me, it's this: while it's important to recognize areas for personal growth, I should celebrate my successes as well!
Currently, I continue to explore many interests, and ultimately hope to find a career that combines my passion for service and international relations. Following the end of my service this fall, I plan to relocate to St. Petersburg, Russia, to teach English. From there, the possibilities are endless. The world is my oyster.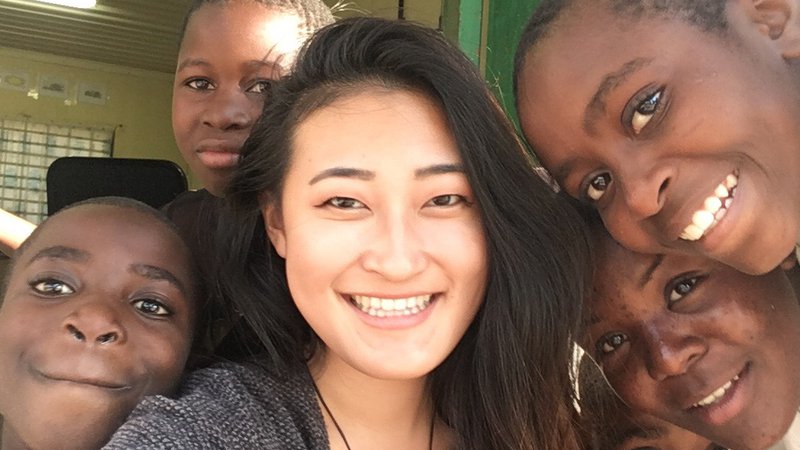 ---