From Peace Corps to med school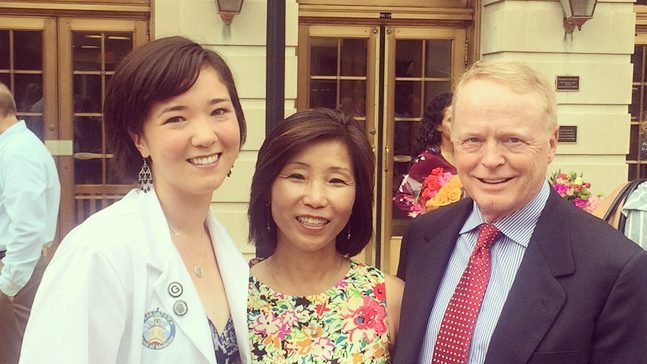 June 8, 2016
My dad is a returned Peace Corps Volunteer and a physician. When I matriculated his alma mater for medical school, he got to give me my first white coat. You could say I'm following in his footsteps. 
When he applied to medical school, he had to travel eight hours by bus to find the closest typewriter to write his applications and mail them halfway around the world — like with a stamp and address that he wrote with his hands. Almost 30 years later, my application process was a lot easier, and a lot harder.
Before leaving college, I had prepared quite a bit for my application. First, I had already asked for recommendations, and had a number of professors, coaches and employers who pledged to write me a letter when the time came. Second, I had a great relationship with my pre-medical adviser, who would be essential throughout the process. She bothered those professors on my behalf when those recommendations were late, as well as promptly answered my emails during the 48-hour periods I had fast Internet. Third, I had given my mother power of attorney so she could request transcripts on my behalf. Finally, I managed to time my service from September 2012-November 2014 so that I was home for interviews in December and January.
There are some advantages to applying to medical school while in the Peace Corps. I had a ton of material for my personal statement and plenty of time to write it. When asked the inevitable 'What challenges have you faced?' question at interviews, I struggled to stifle a sarcastic 'Do you have all day?' There are also some obvious difficulties. Researching schools on Internet that stopped working if it was raining obviously slowed the process a bit. While most other applicants had a wealth of information at their fingertips, at times it felt like I was at a distinct disadvantage.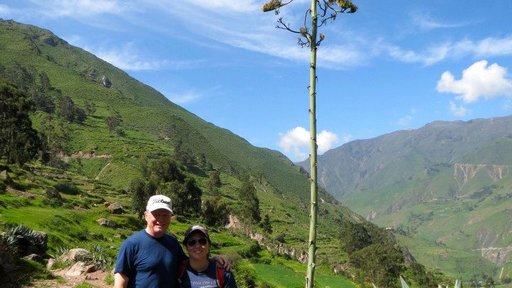 But here's the important part:
Peace Corps built my confidence. It strengthened my endurance, my creativity and my perseverance. Those things are important while applying to medical school, but they are more important for what comes after: the arduous and seemingly endless task of being a med student and becoming a doctor.
Peace Corps strengthened my desire to be a doctor. It seems every time I feel bogged down with another exam, a community partner from Peru sends me a Facebook message asking how school is going.  They remind me of that desire, after all, they were the first ones to call me 'doctora.'
Peace Corps is hard. Medical school is hard. Doing them both is hard and complicated. But we are not people who shrink at a challenge, we are people who dive in head first. We are attempting to do some good in the world, to help those we can. We do so with open hearts and a dogged determination to succeed.
When my father placed my white coat on my shoulders at my white coat ceremony, it didn't feel like a momentous occasion. It felt like a step  — a big step — in a journey that will have many setbacks and many trials, but one that I will look back on and feel was 100 percent worth it. That is a feeling I am intimately familiar with. That is a feeling I learned as a Peace Corps Volunteer.