Corps to Career: A Swazi life coach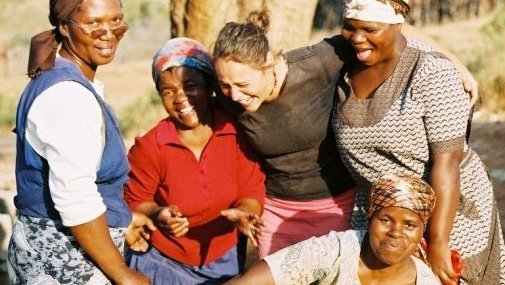 Oct. 31, 2016
I started my training to become a life coach long before I knew what a life coach was. 
When I met Nomsa I didn't notice her superpowers right away, but I could tell she was different. She spent her days having conversations with women and listening intently to the trials and tribulations of community members. When people were sad, she held their hands as they mourned and reminded them it was ok to cry; when people were sick, she gave them half of what she had; when children needed a place to sleep, they came to her. She told them they were beautiful and courageous; she told them she believed in them. "Phila ngemandla," she would say to the young women. "Live with power."
During my two years in Swaziland, I took notice of the way in which Nomsa used the power of connection and positivity to create radical change, and it was nothing less than spectacular. The projects that were coming to fruition were not a result of outside funding or support. Things were changing because Nomsa was empowering women to listen to and believe in themselves. From here possibility was born and from a place of possibility came action. 
The biggest action step that Nomsa and I first took together was to sit with the women of the community and ask the questions, "What do you need here in Buseleni and how can we create this together?" Their answer was to help the orphaned and vulnerable children, and this is exactly what we did. What began with two children underneath a tree using a pit latrine as their chalkboard, ended up with 140 children in a brick schoolhouse that we built from the ground up, which is still running today, ten years later. The foundation for this school was not the concrete we laid upon the earth, but rather the communal knowing that as women, we matter; as women, we can make a difference. The foundation was the platform to be seen and heard, and that was indestructible.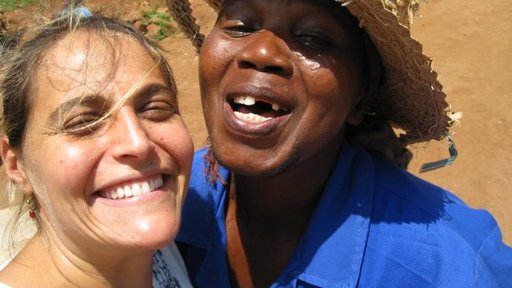 When I returned to New York City after the Peace Corps, part of what I took with me from my experience was a lesson that Nomsa had taught me — we all have infinite power that we create from within. She shared this wisdom by holding up a mirror up to the faces of the community members so they could see themselves in all their flaws and in all their beauty, and trust that this was enough.
The seed was planted in me and to help it to grow I returned to Swaziland nine times since my Peace Corps service ended. Each visit back has taught me something more powerful and eye opening than the next and I vowed to find new ways to share the stories that have so deeply affected my life. When I heard about the Peace Corps Storytelling contest I had no doubt in my mind that this could be the platform I had been looking for. The experience of standing on stage and sharing a moment in Nomsa's life was incredibly powerful and emotional. It was the moment I had been waiting for, for 13 years; it was a giving back and an honoring of the woman who had helped shape me.  
If I had known what a life coach was thirteen years ago, I would have said that Nomsa was mine. She has taught me so much about resilience, compassion, connection, and the power of being seen and heard. Though we come from two vastly different backgrounds, we have continued down the road of transformation and storytelling together. Even now, ten years after my Peace Corps service, I think of Nomsa daily and the tidal wave of change she created just by saying, "I see you."