Combating HIV stigma in Swaziland
This post was written by Eileen Stuart-Shor, Chief Nursing Officer of Seed Global Health.

Swaziland has the world's highest estimated rate of HIV, with 28 percent of adults infected. The disease has had a devastating effect on the country, stunting the economy, overwhelming the health system and exacerbating other challenges including poverty and gender inequality.

Looking for ways to combat the disease, all students at the University of Swaziland are required to complete a course focused on HIV. This year, Global Health Service Partnership (GHSP) Nurse Educator Catherine Dell was assigned to teach this introductory course. GHSP – a collaboration of the Peace Corps, the U.S. President's Emergency Plan for AIDS Relief and Seed Global Health – helps address critical global shortages of health care professionals by sending physicians and nurses like Catherine to work alongside local faculty.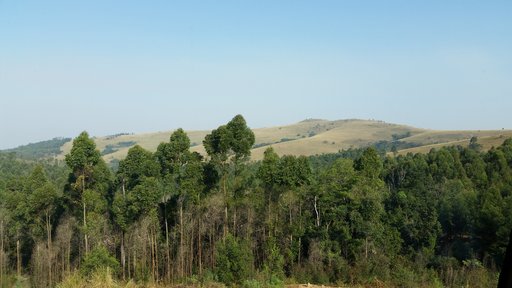 Yet rather than teaching nursing students, as this seasoned educator has been accustomed to in her career, she was assigned a new challenge: to teach more than 300 agricultural science students.

"I was initially a little disappointed to not be teaching nursing students. Since it was a required course, I got the sense that the students weren't at all interested in learning about HIV," Catherine notes. "It could seem that this was simply a class that they had to 'suffer' through in order to eventually graduate. But as I began teaching, my appreciation for the class grew. The university is making HIV prevention a priority for these students who are demographically especially vulnerable."
Working alongside another faculty member, Catherine was assigned to teach the section focused on HIV stigma and discrimination. Catherine was dedicated to seeing that her students learned about the reality of living with HIV in Swaziland, even though she has had a substantially different life experience than someone living with HIV. So acknowledging that she could only teach such a lesson from an academic point of view, she invited a HIV-positive guest speaker to also work with her class.
Easier said than done: when she told her co-teacher about her idea, Catherine was confronted with the reality that it is nearly impossible to find people willing to openly disclose their HIV status in Swaziland. The stigma is just too great – which presented even more reason for this important lesson in anti-discrimination to be shared with her students.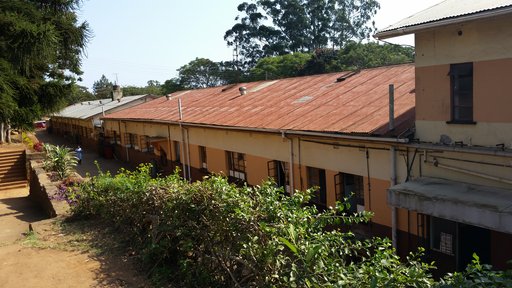 In a country with very few HIV advocacy or support groups, nearly 400 students gathered to hear from Vusi, one of the first HIV-positive individuals to disclose his status and the national coordinator of the Swaziland AIDS Support Organization, the country's first HIV advocacy organization.

"He was an extremely engaging and candid speaker," notes Catherine. "He was a commanding presence and led a lively discussion with the students about his journey living with HIV, a feat not easily accomplished in a hot, cramped auditorium. We planned on him speaking for an hour, but the students had so many questions for him, he actually spoke for two hours."
Catherine later asked students for their thoughts on the visit. "Their responses were overwhelmingly positive," she reflects. "Many wrote about how their perception of HIV has changed since seeing that you can have a normal healthy life, and that you can even get married and have a healthy child as Vusi demonstrated. Several said they now understood the importance of knowing your status and some wrote that they got HIV testing following the session. There were even some (I'm assuming) HIV-positive students that wrote that they feel less depressed about their status."
As Catherine explains, "I really got the sense that the students no longer thought of HIV as 'someone else's problem.' I think they recognized that Swaziland's HIV 'problem' does not solely lie with the infected. Rather, HIV affects the whole community, and everyone has a duty to protect themselves and support each other."
Now Catherine and her colleagues are working on bringing Vusi to all the HIV courses in the university.
"In a country where HIV is so heavily stigmatized, I think Vusi's contribution to this course was very transformative for the students," said Catherine. "I truly believe this one class will have a profound impact on the students' lives and leave a lasting impression on their perception of HIV in their community."
This post was originally published on Seed Global Health's blog.

Curious to learn more? Explore the World Wise Schools resources on this topic.
Explore