Celebrating Día de los Muertos in Mexico
"¿Qué sería la vida sin la muerte?"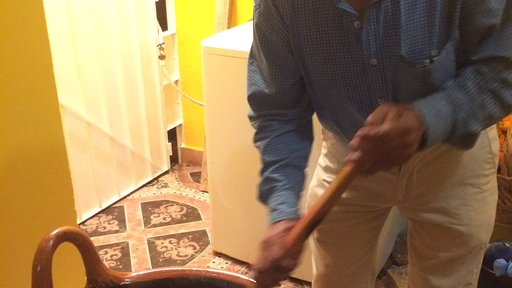 This is the question that the protagonist "Death" phrases in my 12-year-old host brother's school play: "What would life be without death?"

In Mexican tradition, Día de los Muertos, or Day of the Dead, recognizes that all phases of life, including death, are worth celebrating. As my host mother explains to me, "We take a scary concept and make it beautiful."

Día de los Muertos is a three-day celebration: October 31 is the day of welcoming the dead, November 1 is for celebrating and November 2 is for saying goodbyes. 
October 30 is dedicated to the mole preparation, an activity in which the entire family participates. Mole is a thick, rich sauce made of chilies, chocolate, peanuts, almonds and more, and is usually served over chicken. Mole is traditionally a Mexican favorite, and usually takes an entire day to grind the ingredients and an additional three hours of constant stirring over hot coals.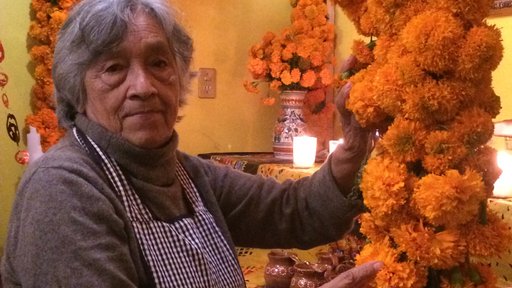 By October 31, Mexican families have constructed large altars ornamented with an arc of cempasúchil (marigolds), which are commonly known as "death's flower" in Mexico. A framed picture of the Virgen de Guadalupe, Mexico's patron saint, sits in the center of the altar, adorned by colorful paper skeletons and candles. Leading up to the altar from the door is a path of marigold petals, which lead the dead to the altar from the outside.
In addition to the lively decorations, full plates of food await the dead, with different treats each day: bowls of fruits, sweet breads, arroz con leche (sugary rice in milk and cinnamon), enchiladas dressed in mole, tamales, sweet pumpkin, and atole de chocolate (a thick, rich hot chocolate). 
Amidst the celebration, children go out on the nights of the 31st and 1st dressed as bejeweled skeletons with white faces, black eyes encircled in vibrant sequins, and often wearing a sombrero or a crown of flowers. The children knock on their neighbors' doors, asking for sweets and singing, "¡Queremos calaverita en esta casa bonita!" ("We want a sugared skull in this beautiful house!").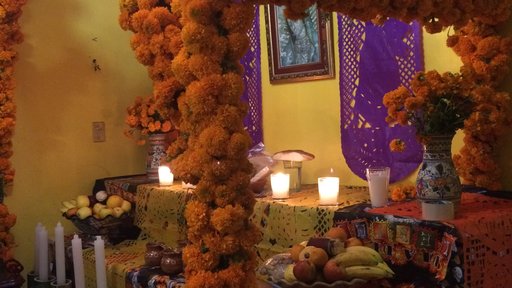 The tradition is very similar to our "trick-or-treating," but the children almost exclusively dress in death-related costumes and often receive fruit in addition to candies. 

On November 2, the celebration comes to an end and the deceased are sent off with full stomachs, prayers and well wishes from their loved ones on Earth.

Día de los Muertos reminds us to celebrate all aspects of life and to ask ourselves – what would life be without death? Death, a scary concept to us humans, begs us to appreciate what we have here in the present moment. For without death, we would fail to capture all the goodness in this life.