From the Big Island to a Bigger Island
I first learned about the Peace Corps while studying abroad. At the time, I was enrolled at University of Hawai'i at Mānoa.
I overheard my resident director talking to some students about his time in the Peace Corps. It sounded like everything I wanted – the opportunity to help others, learn a new language and culture, travel, and challenge myself.
When you apply for the Peace Corps you can choose three countries where you would like to serve. Since I minored in Spanish and studied abroad in Spain and Argentina, I was set on going somewhere in South America. My mindset was: join the Peace Corps in a Spanish-speaking country, become fluent in Spanish, move back to Hawai'i, and then live a simple Hawaiian life—with some South American culture thrown into the mix.
I never wanted to go to Madagascar; I like to think that the country chose me. While looking at the list of Peace Corps countries online, I selected Peru and Costa Rica as my first two choices. I needed to fill up a third slot in my application. Scrolling through the "M" section I saw Madagascar and thought, "Oh cool. Madagascar. Just like the movie!" I chose it, not thinking it was a realistic option. South America, here I come!
Or so I thought.
A week later I was asked to interview for an education position in Madagascar. Though I'd been set on going to a Spanish-speaking country, and knew nothing about the fourth largest island in the world, I gave it a chance and went to the interview. During the interview, my placement officer told me about the similarities between Hawaii and Madagascar, and suddenly I was interested. I left in June 2016 and, after finishing the required two years, I extended for another year because I loved it so much. I got back to Hawaii last October.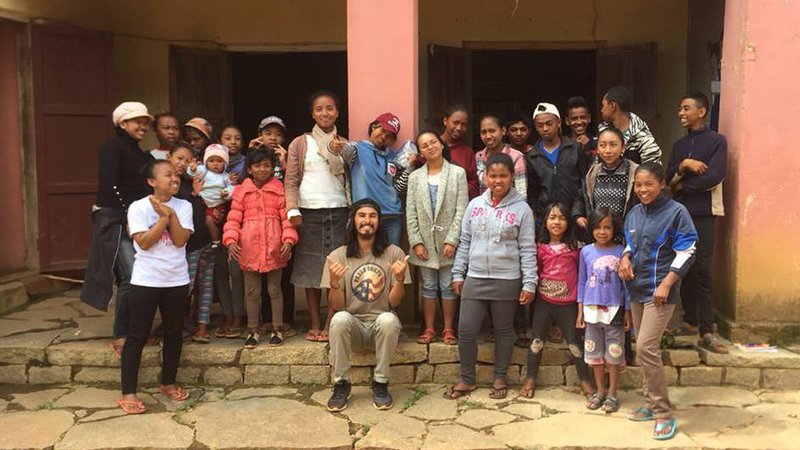 My primary job while I was a Volunteer was teaching English in a rural community of about 8,000 people. I taught two large classes of 50 sixth graders and two classes of 70 tenth graders. Grading 240 papers and managing large classes isn't the easiest thing in the world. But I loved it! And I did want a challenge.
My secondary project was opening up a computer lab for my community. I raised $3,000 and, with that, was able to buy 11 computers—one for our local radio station, one each for the middle and high school, and eight for our community center. With some donated books from a previous Volunteer, the English center is now equipped with books, computers and a world map that students and I painted.
After completing my required two years, I extended for a third year, moving out of the countryside and into the capital city of Antananarivo. There I worked for a community health organization, where I helped establish a Facebook page to promote the important work they were doing in family planning, maternal and childhood health, sexual health and emergency transportation.
I now think of Madagascar as my second home. Malagasy culture is similar to Hawaiian culture in that 'ohana (family) is very important. People are unbelievably welcoming and love-giving. What surprised me the most is that, while the Malagasy don't have a lot to give, they still do. We can learn a lot from them.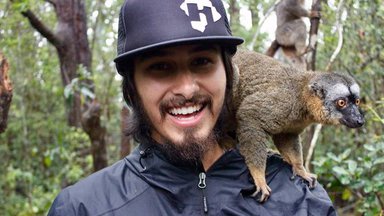 I learned so much about myself and others during my three years in Peace Corps Madagascar. I learned that I am capable of doing so much more than I thought I could. I grew just by being put into new situations. It all starts by stepping outside of your comfort zone.
I would encourage anyone to join the Peace Corps, especially young Kānaka ' ōiwi (Native Hawaiians). You don't realize how small your world is until you leave Hawaii. It may seem scary at first, but don't let fear stop you.
I didn't realize how blessed I was to live in one of the most beautiful places in the world and speak its native tongue until I left the islands. It's sad that I needed to leave Hawaii for a few years to finally see the importance of my own culture and kuläiwi (homeland). I left. I learned. I came home. And now I'm ready to use all my experiences and the knowledge I've gained from traveling to give back to my community. It's my responsibility and I've never been more excited to fulfill it.
This article has been adapted, with permission, from KaWaiOla.News, an online publication of the Office of Hawaiian Affairs.